After two recent near-misses with courier vans delivering online shopping purchases in the lead-up to Christmas, we thought it appropriate to issue this warning.
Watch out for courier vans around your suburb. They don't seem to pay a lot of attention to motorcycles!
Online shopping
The rapid growth of online shopping has increased the number of these vans and trucks in our suburbs.
Australia Post says their deliveries are up 39% this year because of online shopping deliveries.
The increase has also led to Australia Post buying electric three wheelers to deliver the parcels as it is becoming more and more difficult to carry on a two-wheeler.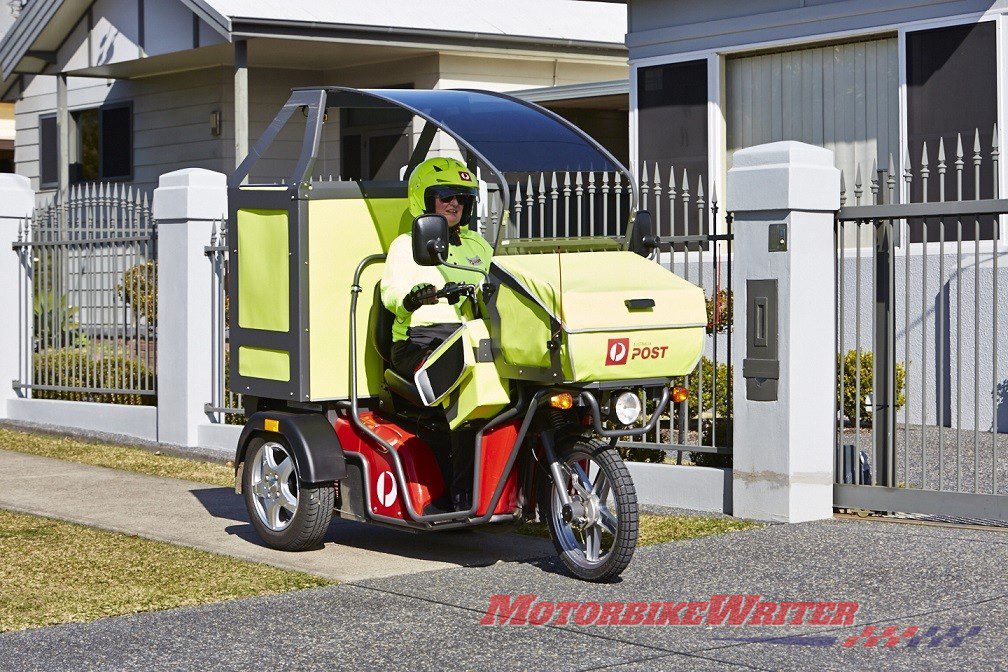 The new electric trike has a top speed of 45km/h and can carry up to 100 small parcels and 1200 letters at a time, three times more than the old Postie bike.
However, due to a problem with the front forks, the electric rollout has been slowed.
While Postie bikes, three-wheelers and vans are not a huge issue for riders, courier drivers are.
Some are paid by the number of deliveries they make, so they seem to be in a hurry.
This presents a major risk for riders who easily disappear in truck and van blind spots.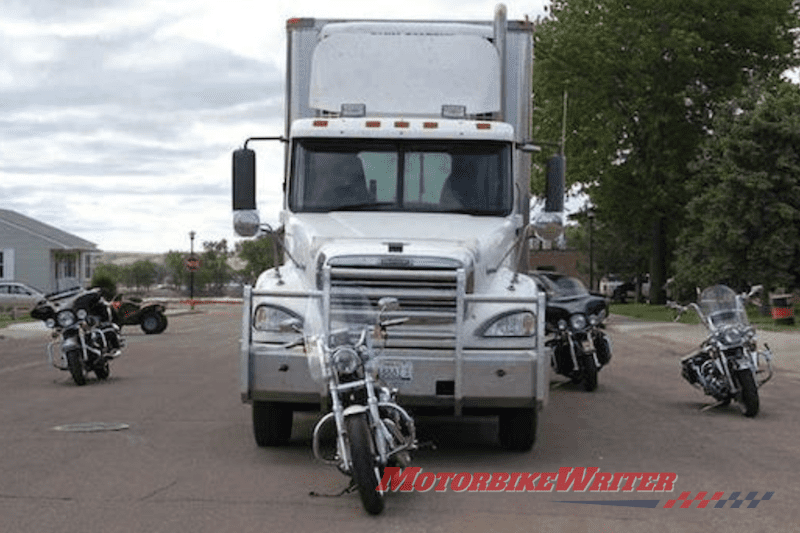 Trucks also present problems for riders from tyre blowouts as this video shows.
While the number of truck crashes is low on the statistics, when they crash they can cause multiple deaths and injuries.
Trucks were responsible for 169 deaths from 152 fatal crashes in Australia in the 12 months up to September 2018. 
The latest truck fatality in Australia involved a Victorian rider who collided with a truck on the Monash Freeway near the Blackburn Road on-ramp on Wednesday (February 6, 2019).
In the USA, truck crashes kill more than 4000 people each year, including about 500 motorcyclists, cyclists and pedestrians.
Fashion to blame
The online fashion industry is one of the biggest causes of this increase in heavy vehicle traffic.
Almost a third of all clothes are now bought online and about 40% are returned when they don't fit or after the buyer has taken an Instagram selfie!
And that's just the fashion industry. A lot of other products are now bought online rather than from shopping centres.
Fashion Revolution of Belgium has warned fashion shoppers of the hidden dangers and costs of this increase in online trucking of goods with this video.
It shows women trying on clothes on highways, surrounded by trucks and traffic.
Count the costs
The costs of this online fashion business is not only an increase in traffic congestion, but also road danger and CO2 emissions output.
In 2016, transportation (including air travel) overtook power plants as the top producer of carbon dioxide emissions for the first time since 1979.
A quarter of this comes from trucks and vans doing house deliveries after they have been transported by plane or ship to a warehouse.
Before online shopping, trucks and vans mainly delivered to warehouses and shopping centres.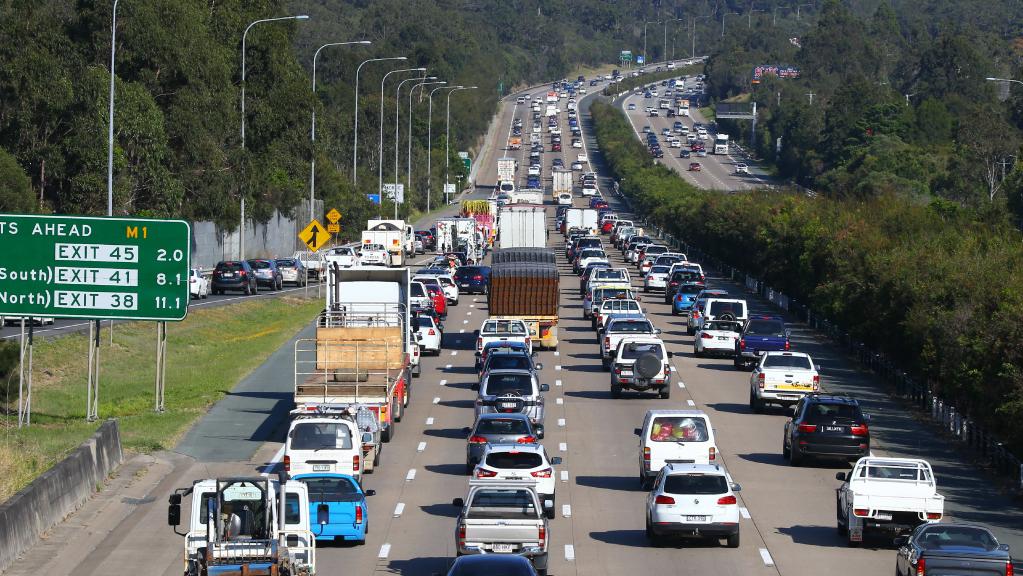 Now most packages go directly to a residential address.
Shoppers have traded trips to the shops in relatively fuel-efficient vehicles for deliveries to suburban homes by trucks and other heavy vehicles.