Most motorcycle riders love their gizmos, so today we present three more that we think will interest you: a watch, lenses for your iPhone 6 camera and a GPS bike tracker to prevent theft. 
TRACKER
Unfortunately, bike theft is rampant, but you can help locate a stolen bike with a GPS tracker.
MBW reader Gene Ramos is hoping to crowd-fund his tiny TracFind GPS locator device that allows you to monitor your bike's whereabouts from your phone.
He has created an Indiegogo page to help raise the money to go into production.
The small device can be concealed on your bike to send real-time map locations to your mobile phone anywhere in the world, so long as you have phone coverage.
TracFind includes a mobile app on your smartphone and a web mapping service (Google Maps/Bing).
The device will cost $US92, but early bird funders will get one for a $77 pledge.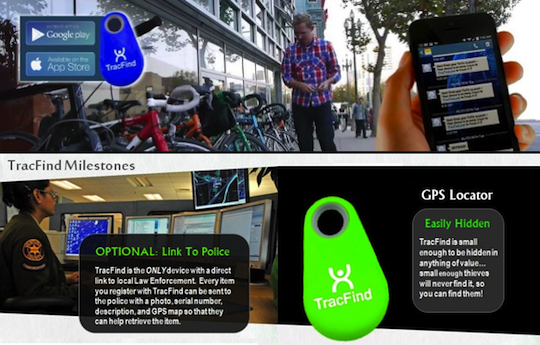 WATCH
The Azimuth SP-1 Crazy Rider, from Swiss watchmaker Azimuth, is an asymmetrical mechanical watch.
But unlike most mechanical watches that hide the workings, this features them. It's a chain wrapped around a pair of sprockets that slowly turn in unison just like the chain and sprockets on a motorcycle.
It might look pretty cool, but it also costs a cool $7500!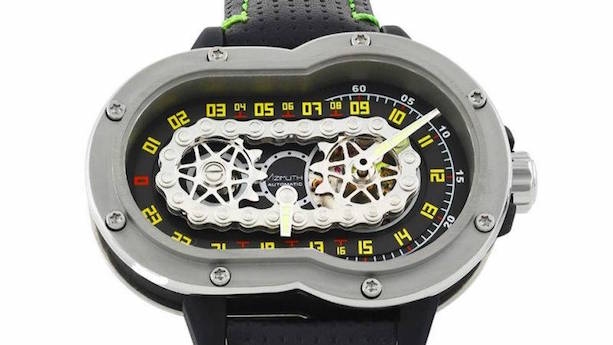 LENSES
The new iPhone 6 is a great rider companion for a number of reasons including its GPS, music, came and, oh yes, the phone!
The camera produces excellent quality for capturing great moments from your trip. However, the standard lens doesn't give you much variety.
Now Zeiss ExoLens, the famed German optic experts, have produced add-on lenses — wide-angle, telephoto, and macro.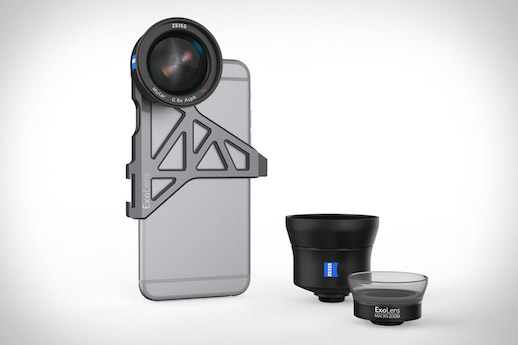 They claim to offer outstanding sharpness and contrast from one edge to the other.
The wide angle will be great for panorama landscape shots with your bike, the telephoto will zoom in on the action, while the macro lens is the first add-on lens to include a zoom function.
All three lenses attach to a machined aluminium bracket that doubles as a tripod adapter and cold shoe mount for flashes and other accessories.
Prices range from $69 to $149, depending on which kit you buy.