Just because you have travel insurance does not necessarily mean you will be covered for riding a motorcycle when travelling overseas as some riders have found out too late.
Veteran tour operators Mike Ferris and Peter Colwell have advised riders to carefully check the fine print and exclusions on their travel insurance before heading overseas on the "trip of a lifetime".
"There are those of us old enough to remember a gravelly-voiced Karl Malden in the 1970s spruiking the leading credit card of the day, with his closing tagline always, 'Don't Leave Home Without It'," says Mike of World on Wheels (formerly Ferris Wheels).
"Surely the same should be said for Travel Insurance. Never, ever, consider heading off to foreign shores without a comprehensive travel insurance package in place."
However, many insurance companies do not cover motorcycling at all, says Peter Colwell, founder of Te Waipounamu Motorcycle Tours.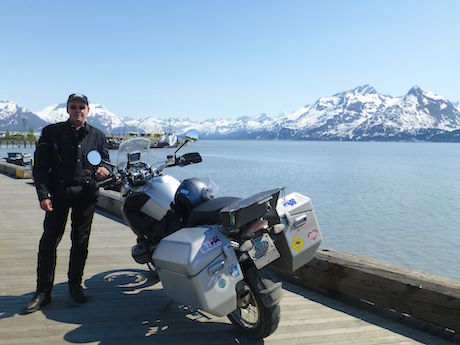 "The insurance promoted by card companies like Mastercard and American Express, when their cards are used to purchase a ticket, is void as soon as you hop on a bike," Peter also warns.
"Nobody seems to mention travel insurance, but it has the potential to break you if you have an accident abroad.
"I know from my experience with Te Wai in New Zealand that the number of people booking foreign commercial motorcycle tours has just gone ballistic in the last few years. So either everyone is either keeping mum, or going without insurance." 
Peter advises that Australian Medicare extends to some countries with some qualifications and exceptions such as New Zealand.
"New Zealand also has a system whereby accidents of any type are covered medically. However, the option to sue for damages is forfeited, no matter what the cause of the accident," Peter says.
But you will still need travel insurance and Peter uses a company called Insure & Go.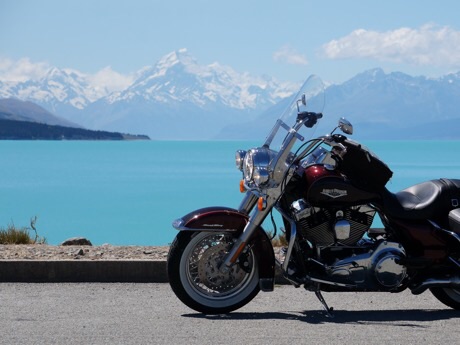 "I have never made a claim so don't know how they react to that. But they do cover legal motorcycling fully on any size bike," he says.
"There are some enlightened companies that will insure when certain conditions are met."
Size matters
Mike says some travel insurance will include motorcycles, but exclude bikes over 250cc.
"That's great if you're buzzing a scooter around Bali but pretty useless if you're intending to do some serious motorcycle touring overseas," he says.
For the past two decades, his motorcycle tour company has been an agent for Aussie Travel Cover which does not have a 250cc restriction.
"If you're licensed to ride a big bike, you're covered to ride a big bike," he says.
"Believe me, we've put them to the test quite a few times over the course of 20 years and they've always come through. Even with the occasional helicopter evacuation, they have covered all costs once the paperwork is all in order."
A World On Wheels website portal allows riders to access the insurance system. World On Wheels customers can obtain an immediate quote and qualify for a special 15% discount.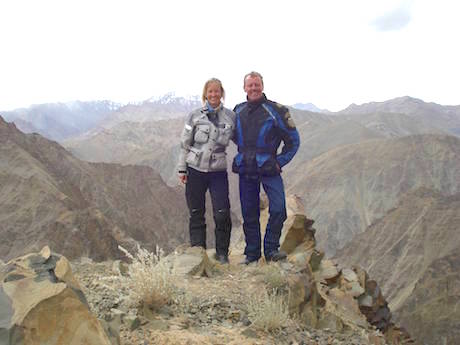 ACT rider Robert Crick warns that complimentary travel insurance offered by banks is limited to engine capacities of 200cc or 250cc.
He says key insurance issues relating to motorcycling not only include the engine capacity of the bike, but also requirements relating to licence and motorcycling gear, hirer insurance excess, personal liability and compensation for death or permanent disability.
Check his insurance comparisons here.
Some insurers also exclude "motorbike touring" which means you are not covered if the motorcycle is your primary means of transport. You are only covered for incidental use of a motorcycle.
Travel insurance saves
"Some people consider insurance to be expensive," Mike says. "But if you look at the total package of your airfares, accommodation, transport, meals, and overall activities you'll be engaged in, you'll probably find it only adds 1% or 2% to your total spend.
"We can tell many a story where an insurance policy has saved our clients from potential bankruptcy after suffering a serious accident overseas.
"Don't find yourself in a foreign hospital racking up expensive bills with no backup plan. Do the research, do the math, buy yourself some peace of mind with a comprehensive travel insurance policy. Don't Leave Home Without It."
In fact, World On Wheels will not accept a participant on any of their international riding tours without proof of an insurance policy in place.
"The old adage is, If you can't afford travel insurance you can't afford to travel," he says.