The chads over at Bikes and Beards are back with another video overview of cheap amazon bikes. Funny enough, I say "cheap Amazon bikes", but this one happens to be the most expensive model available on the site emptying your wallet with a $2000 cost-to-own. That's still really cheap in terms of new bikes, as you're looking at a $4k minimum barrier to entry if you're looking to pick up a new dual-sport ride.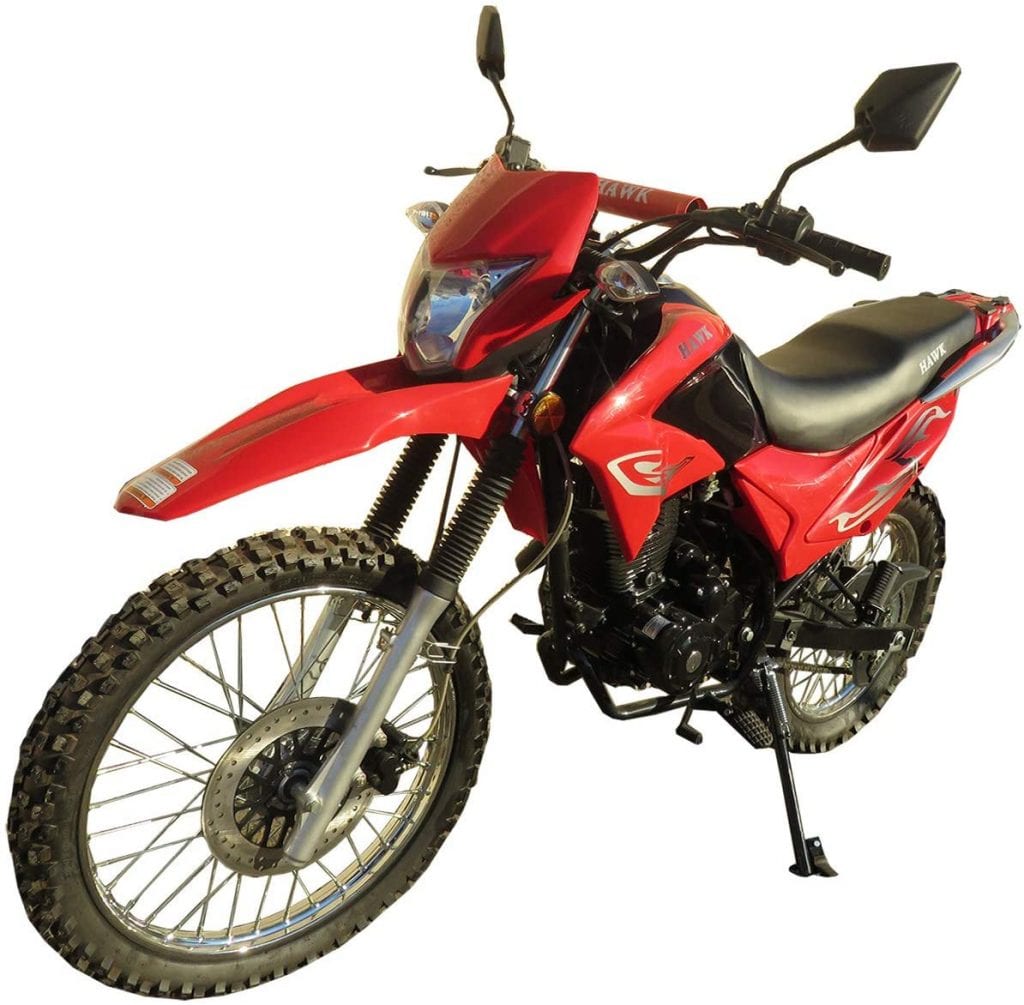 For an inexpensive bike, you're definitely getting what you pay for. To put things into perspective, I recently picked up a 2001 Yamaha WR426F used for $2000 CAD. With the Hawk DXL coming straight from China, corners will be cut anywhere to save on costs to provide potential customers with the cheapest bike possible. When shopping for a dual-sport bike catered to offroad riding the last thing you want is cheap parts such as shifters and rims etc, but those are easy to replace in the event they snap or break anyways.
Previously, they unboxed and tested a different version from Amazon by the same manufacturer and it wasn't quite as bad as you might think. This is the DXL version of the "Hawk" bike they reviewed in the last video, bringing a fuel injection system to the ride providing quite a bit more power. The bike requires full assembly to save money on the packaging/shipping which is odd to me because if you're experienced enough with bikes to assemble one from (almost) scratch you probably aren't going to be in the market for a cheap $2000 motorcycle anyways.
After assembling the motorcycle and giving an overview of the cheaper parts used on the bike, Sean gave it a quick test ride around the block to see its capabilities. He says the bike has much more power than the cheaper version, which is hopeful seeing as how the non-DXL version was lacking in power and overall performance. The only real problem that came up on the first impression ride was a frequent stalling issue which I'm sure he will cover and remedy in the upcoming videos.
Be sure to keep up to date with the series as he has a video planned to put the Hawk DXL up against more traditional production bikes in the same category to really illustrate the difference in cost-to-performance.