Victory Motorcycles Australia have turned up the volume even louder, with the loudest audio system on a production bike, a discount deal on aftermarket exhausts and "loud" colour schemes for 2015.
ABS is also now available across more models and prices have been kept within $1000 of 2014 levels, despite the massive drop in the value of the Australian dollar.
Missing from the line-up Down Under is the Cross Roads Classic as it appears Victory Motorcycles may be phasing this one out. While the Boardwalk and Jackpot have been dropped in the USA, they continue in Australia … for now.
The 2015 line-up features one new model, the Magnum X-1 Limited Edition bagger. Only 300 are available worldwide, so you'd better order quickly!
It has 10 speakers instead of six and 200 watts of power instead of 100, making it the loudest standard audio system upon a production bike in the world. The system is also available separately for $1375.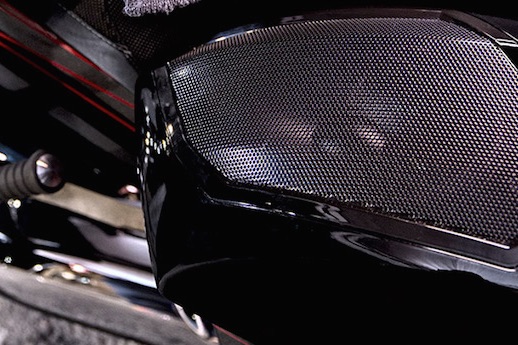 The custom bagger is highlighted by custom 21-inch Black Billet front and 16-inch rear wheels machined out of a single block of aluminium, smoke tinted LED headlight which is 74% brighter than on the Cross Country and a "loud" Electric Red over Gloss Black and Platinum paint scheme.
The Magnum X-1 is priced at $34,995 ride away which is $5000 more than the "standard" Magnum. It will be available in dealerships from mid-May.
Joining the Magnum X-1 in 2015 is the release of Factory Custom Paint options available for a limited time on the Cross Country for an extra $500.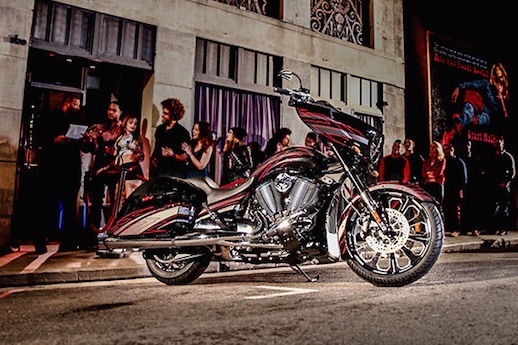 These loud paint schemes are designed and hand-crafted by custom painters in Victory's recently opened paint facility using premium paint, multiple layers of clear coat, hand buffing and attention to detail.
Factory Custom Paint schemes available for 2015 include the Suede Black with Red Pinstripe from the Hard-Ball, plus a Havasu Red with Black Flames livery and Two-Tone Suede Sunset Red over Black.
Victory Motorcycles are also rolling out ABS on more bikes than just their tourers, with the High-Ball, Gunner, Judge and Boardwalk getting this vital safety feature.
And finally, Victory is running a campaign during May and June to give riders $1000 off their performance exhaust kits. See the ad below.