Victory Motorcycles Australia has announced a streamlined 2017 line-up with Octane (pictured above) prices dropped by $1000 and the Cross Country Tour costing $1000 more.
The 2017 line-up also introduces new colours and LED headlights. Prices on all other models remain the same, despite the low Australian dollar.
They have axed three cruisers, including the '50s hotrod-style Jackpot, Hammer 8 Ball and sadly the Judge muscle cruiser.
Victory have also excluded the limited-edition Magnum X-1 from their 2o17 range and the Vision Tour.
CRUISERS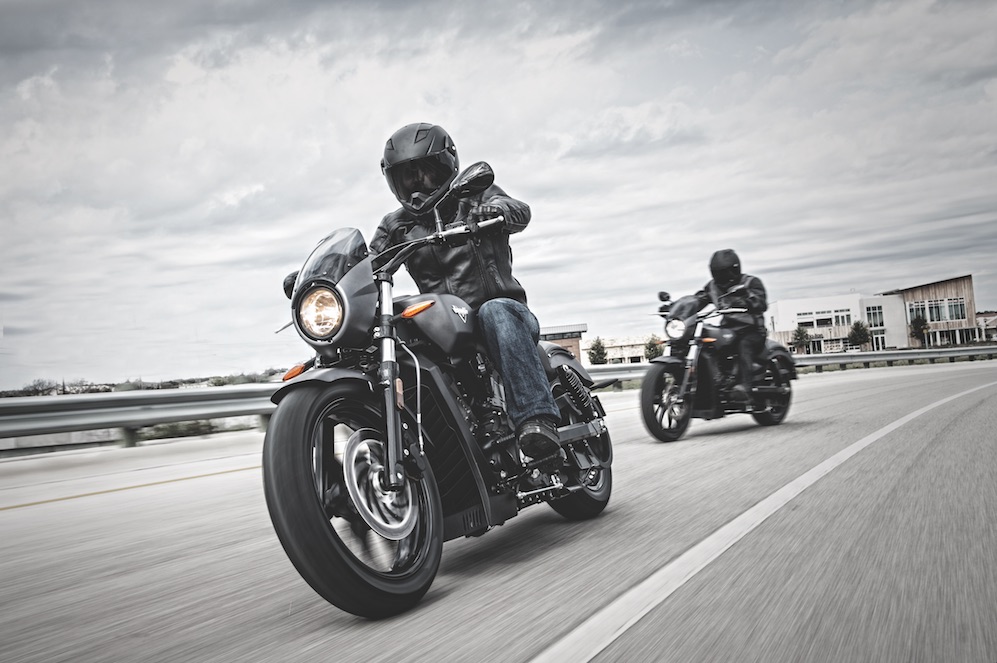 The new 1200cc Octane muscle cruiser now comes in Matte Super Steel Grey and Gloss Black with Graphics, instead of just black.
Price has dropped from $18,995 to $17,995 ride away.
For 2017, Gunner ($22,495) comes in Suede Sagebrush Green Metallic, Vegas 8 Ball ($21,995) in Gloss Black, Hammer S ($23,995) in Gloss Black with White Stripes and High-Ball ($22,495) in Suede Black.
BAGGER
Magnum ($30,995) is available in Gloss Black  with a red stripe or Habanero Inferno Orange with a black stripe.
TOURER
Cross Country Tour ($31,995) adds LED lighting and comes in two-tone Turbo Silver and Gloss Black.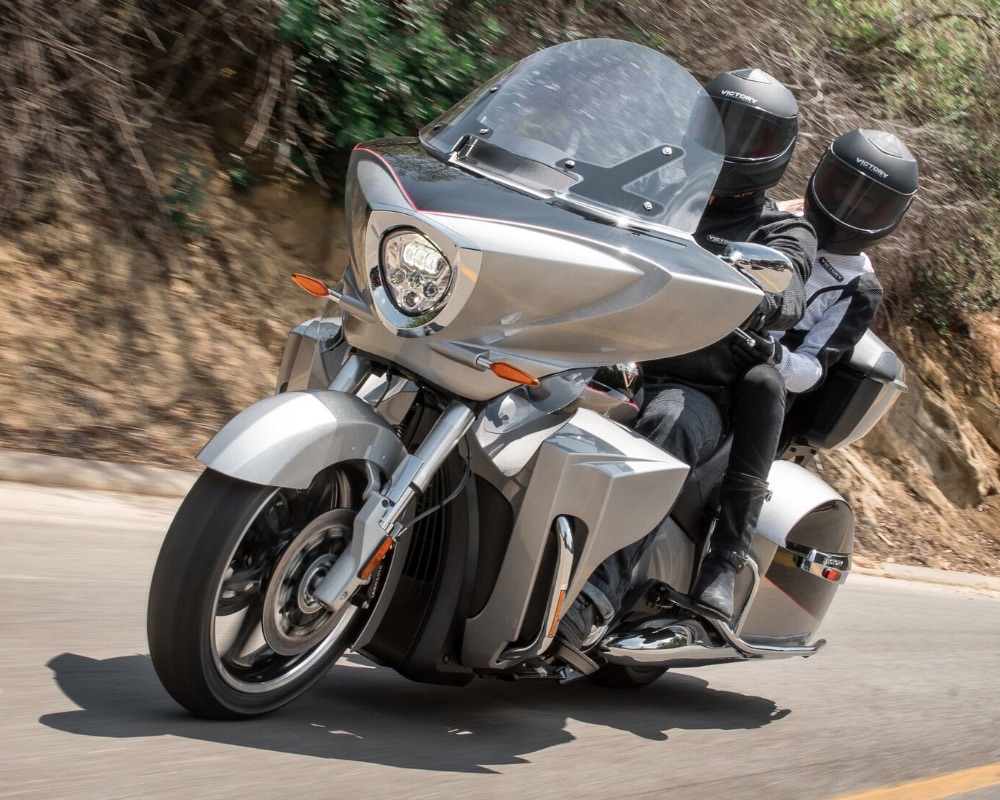 2017 VICTORIES
It's been a stellar year for Victory:
Second place at the Isle of Man TT with the Victory RR electric motorcycle;
Second and third fastest motorcycles at the Pikes Peak Hillclimb with the Empulse RR electric and Project 156;
A record global circumnavigation by Urs "Grizzly" Pedraita on a Victory Cross Country Tour; and
A Guinness World Record burnout by Joe "Vertical" Dryden on an Octane.