A group of American war veterans out for a ride stopped to help a stranded biker with a broken-down Moto Guzzi and it turned out to be The Boss – Bruce Springsteen!
The riders' Good Samaritan act was rewarded with special photos with the iconic New Jersey rocker who also shouted them a round of drinks.
Post 54 Legion Riders, Dan Barkalow, Bob Grigs and Ryan Bailey, were on a ride after attending a Veteran's Day ceremony at the Vietnam Veteran's Memorial in Holmdel, New Jersey.
On the way home to Freehold, lead rider Dan noticed a broken-down Moto Guzzi on the side of the road, so he pulled over to assist a fellow motorcyclist.
"I just pulled over and got off the bike and said 'Hey, I think I know you'," says Dan.
It was none other than Freehold-born Bruce Springsteen who has been a motorcycle fan since his teens when he crashed and suffered a concussion that made him unsuitable for conscription into the army during the Vietnam War.
The Guzzi had a flat battery and the riders couldn't access it, so Bruce hopped on the back of Ryan's bike and they rode to a nearby bar where the boss shouted them a round of beers.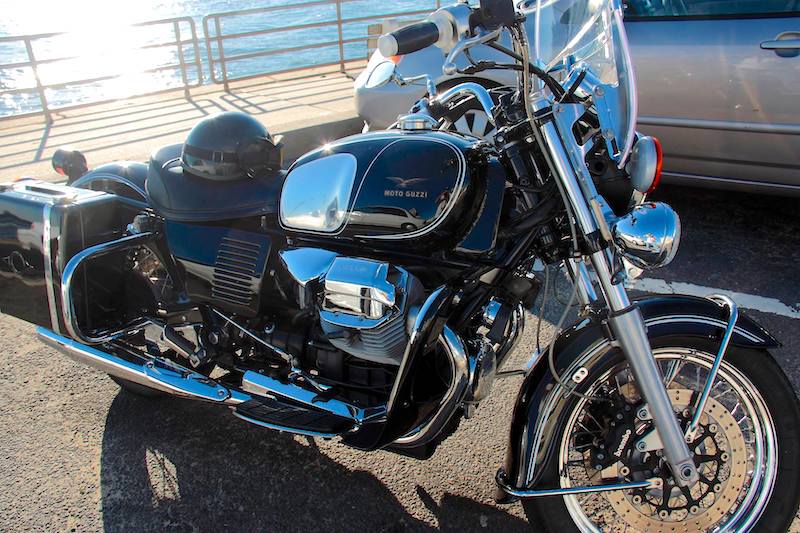 "Nice guy, real down to earth," says Dan. "Just talked about motorcycles and his old Freehold days."
Despite not serving, the American Legion Facebook post says The Boss is still eligible to join the Legion because his father was a veteran.
The Boss loves his bikes
Springsteen still lives in New Jersey and still rides and is often seen on this vintage Moto Guzzi.
It's either an old California or a Loop Eldorado/EV special. Can you tell what it is? We don't seem to have a consensus yet, so maybe he's modified a '70s classic.
UPDATE: We are now told the bike only had 500 miles (800km) on the odometer, so maybe it is a custom model.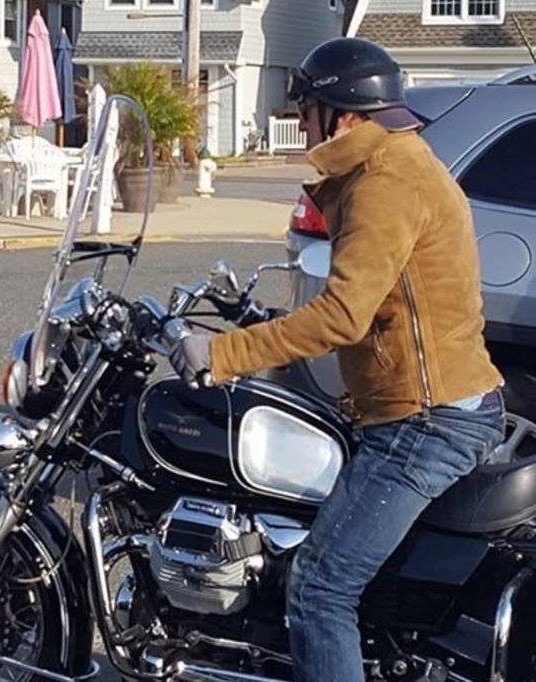 His love of motorcycles and the open road have been evident in many of his songs over the years.
There are too many songs to quote, but our favourite, "Hungry Heart", also has rock's greatest opening verse: "Got a wife and kids in Baltimore, Jack; I went out for a ride and I never went back. Like a river that don't know where it's flowing; I took a wrong turn and I just kept going."
The Boss also has a long association with various motorcycle brands and was the lead act at the 105th Harley-Davidson anniversary in Milwaukee in 2008.