A World War II veteran in Pennsylvania has been buried in his sidecar after a funeral procession towed by a motorcycle.
There are many motorcycle hearses available for hire to take ex-riders to their final rest stop. However, this is believed to be first time a rider has been buried in a sidecar.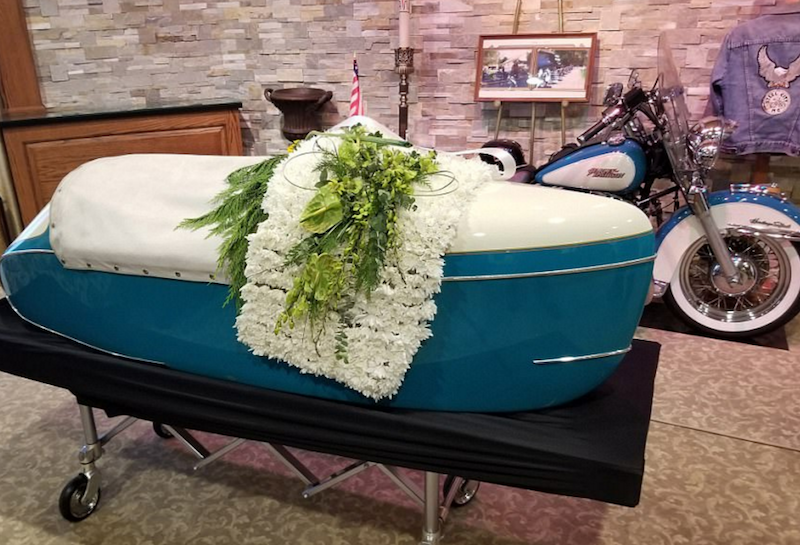 Former steel worker Arthur J. Werner Sr died last week, aged 89, after a long battle with leukaemia.
He bought his 1990 Harley-Davidson Heritage Softail and sidecar with his retirement bonus and had declared that "when I can't ride the bike anymore, I'm done".
He had also told his children "I'm going to be buried in that sidecar".
The funeral home was able to meet his request without having to modify the chair as his casket.
However, they placed the sidecar inside a special hearse towed by a motorcycle for the ride to the Bethlehem Memorial Park Cemetery.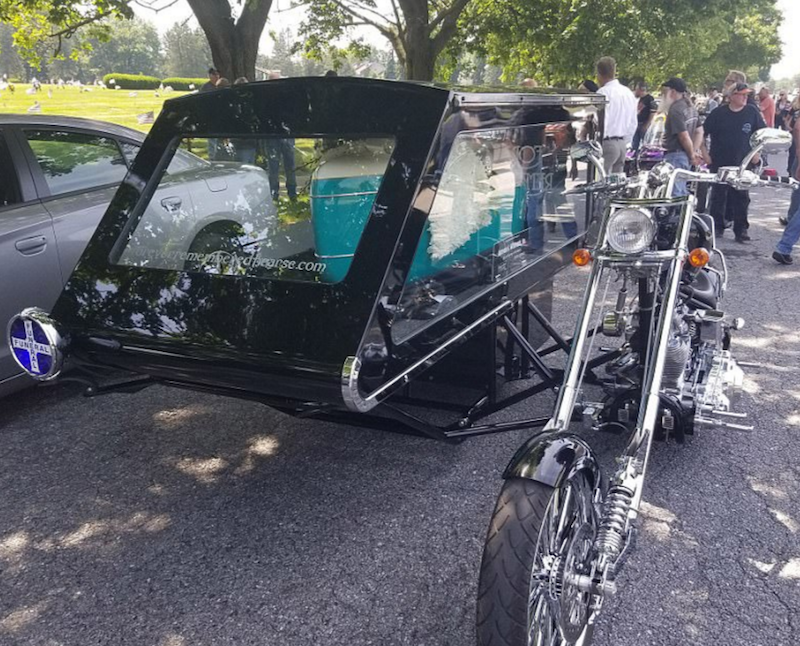 Arthur was escorted from the funeral home to the cemetery by a funeral cortege of more than 100 riders and mourners last Friday.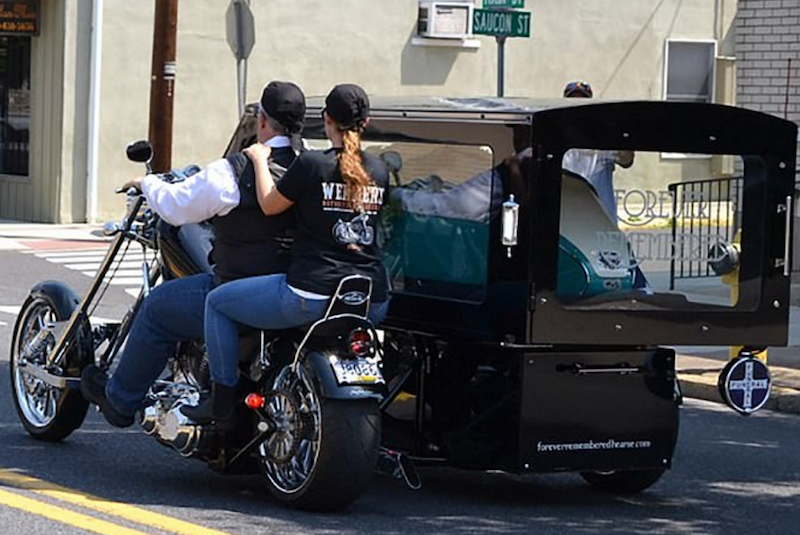 The plate on the back of his sidecar reads "Life is about the journey, not the destination".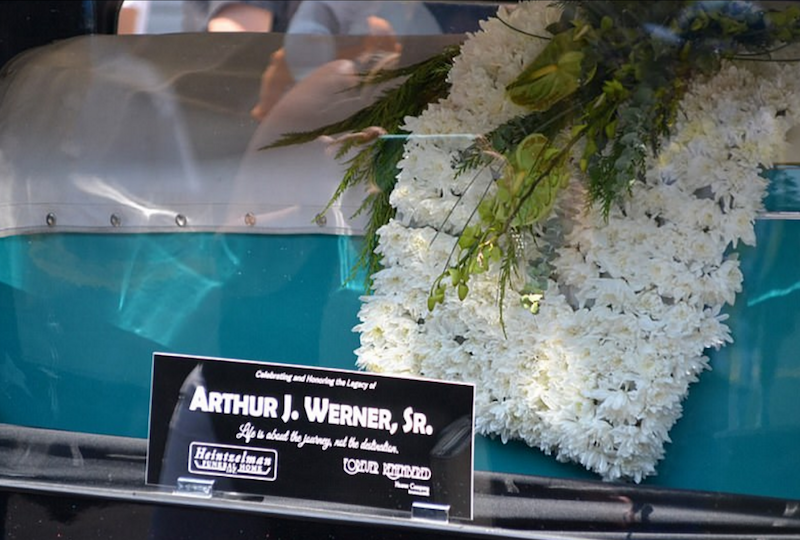 When it comes time to hang up your helmet permanently, how would you like to go to your final resting place? Leave your comments below.