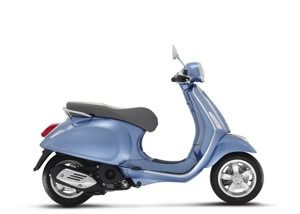 The 45-year-old Vespa Primavera has been redesigned to take in some of the design cues from the uber-modern 946.
It will arrive in Australia in April.
One of the longest-running Vespa models comes in 50cc, 125cc and 150cc variants.
It comes as worldwide Vespa sales are up 21.3% in the first nine months of 2013 to more than 146,600.
In Australia, scooter sales are down 11.9%, yet Vespa is up marginally by 0.2% to 660.