19 Million Scooters – 75 Years
Vespa pretty much singlehandedly paved the way for modern-day scooters as we know them today. The Italian scooter manufacturer has just hit two very important milestones. The company has managed to successfully reach their 75th birthday, and even more importantly, have surpassed 19 million units sold.
19 million units is a lot of scooters.. Breaking that down means that the Italian company has managed to sell (on average) 250,000 units every single year for 3/4 of a century. Obviously, that is incorrect, as Piaggio sells more models today than in say, the 1950s… But it still provides some context when trying to grasp the popularity of Vespa in modern culture. For further context, in 2020 Ducati is selling around 50,000 bikes annually. If they managed to hold those impressive sales numbers every single year for 75 years (which they haven't even come close to), it would only total up to 3.75 million units being sold. Albeit, a Ducati is more of a "luxury item" than a cheap Vespa you'd find parked outside of a cafe in Paris, but you get the idea…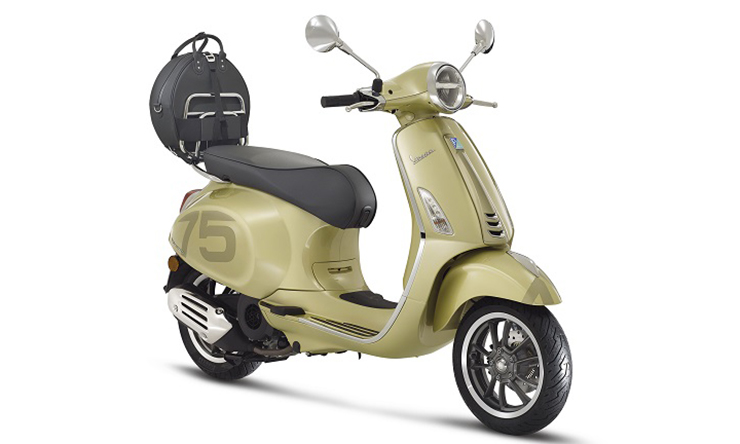 For it's 75th birthday, Vespa has introduced the 'Vespa 75th series' of scooters available in the Primavera and GTS lineup. We covered the entire updated 75th-anniversary series in a separate article when they first unveiled it, but now you can actually finally buy the models. For more information and images about the 75th-anniversary edition, please refer to this article.
"Halfway through the first decade of the new millennia, annual Vespa production was around 50 thousand units and, since then, constant and spectacular growth took it an excess of 100 thousand in 2007 and 200 thousand from 2018." Piaggio said in their official press release.
Hopefully, we can continue to see sales figures grow for the popular little Italian commuter so it can continue its legacy