Unless there is black ice on the road, cold weather is really no impediment to winter riding when you have Venture Heat powered riding gear.
Their range includes jacket and vest liners, gloves, pants liners and even inner soles which you can connect to your bike's battery to keep you warm.
Venture Heat sent us their gloves ($239) and a jacket liner ($259-$309 depending on size) to try out and we can tell you they heat up quickly and evenly.
You can wire just one device to your battery or sync them together so you only connect to the battery once.
There is a small soft-touch button on the back of each glove to regulate the heat.
The jacket liner has a small tab with the button that hangs down on the left side under your jacket so you don't have to take your right hand off the handlebar to moderate the heat.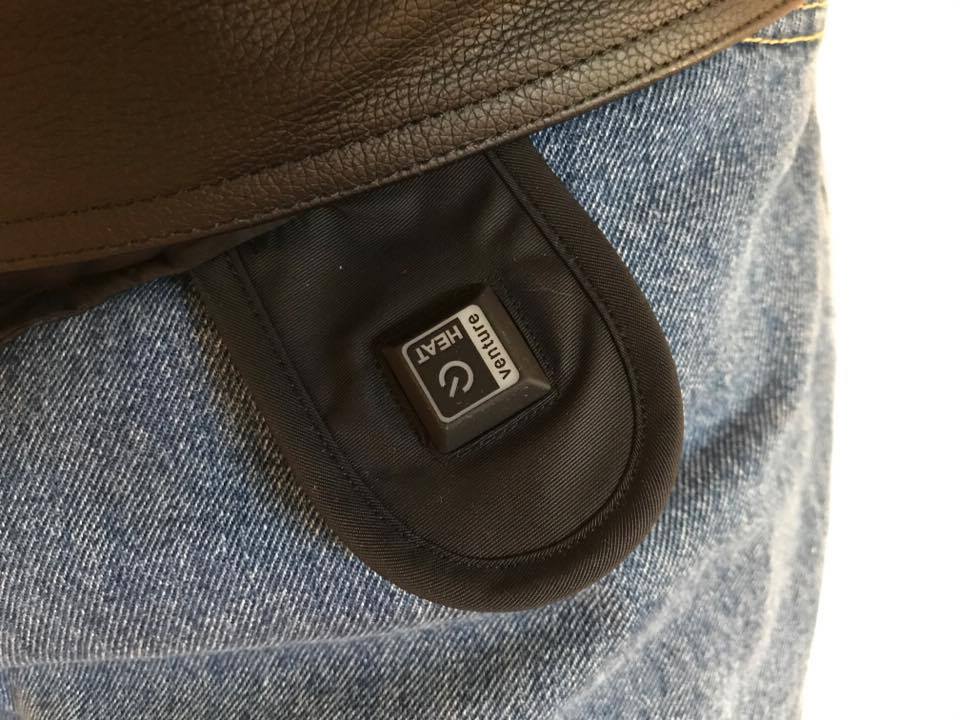 However, you can buy a convenient handlebar remote control to vary the heat.
The settings start at maximum heat (red light) and they begin heating almost immediately.
After five minutes, they automatically drop to moderate heat (yellow light), or you can manually push the button and drop it to medium, then low (green light).
There is also a rechargeable small battery ($40) or power bank battery ($60) to heat you while you are off the bike or so you don't have to connect to the battery for short trips. (Check out all the accessories.)
We've tried heated seats and handlebars before and while they're convenient, they only heat the area that touches your body.
For example, the inside of your hands might be warm, but the backs of your hands cop most of the cold wind blast. These heated gloves have an element that goes right around the back of your hand so your whole hand is warm.
Similarly, what's the point of having a warm backside if the rest of your body is cold?
It can be difficult to find conditions cold enough to test the Venture Heat gear in Queensland, but a night ride showed them to be quite hot, even on moderate temperature.
We only needed the low setting to have us feeling comfortable.
In fact, after a while, we turned them off and found the windproof jacket liner was enough to keep the chill off. The soft collar sits nice and high to add warmth and windproofing to your neck.
The Thinsulate gloves are also warm enough for most situations. The gloves are waterproof and have a gauntlet that closes with a stretchy cable to keep them watertight.
Yes, it's a bit of a bother plugging the wired connection into your jacket and gloves, but on a long trip, you only do it once.
When you get off the bike, if you forget about unplugging it, the plug will detach easily enough from the main connection.
If you just wear the gloves, you have to run the wires underneath your motorcycle jacket, which is a nuisance.
However, if you wear the Venture jacket liner as well as the gloves, the gloves plug into the jacket sleeves.
You can also have the whole suit – pants, jacket, gloves and soles – all plugged into each other.
It's not something you would like to do several times a day, but if you are on tour in the cold, it's a once-a-day operation and well worth it.
Installation is quick. Just connect the leads to the battery terminals and run the wire to a suitable place for connection to you, such as between the seat and tank.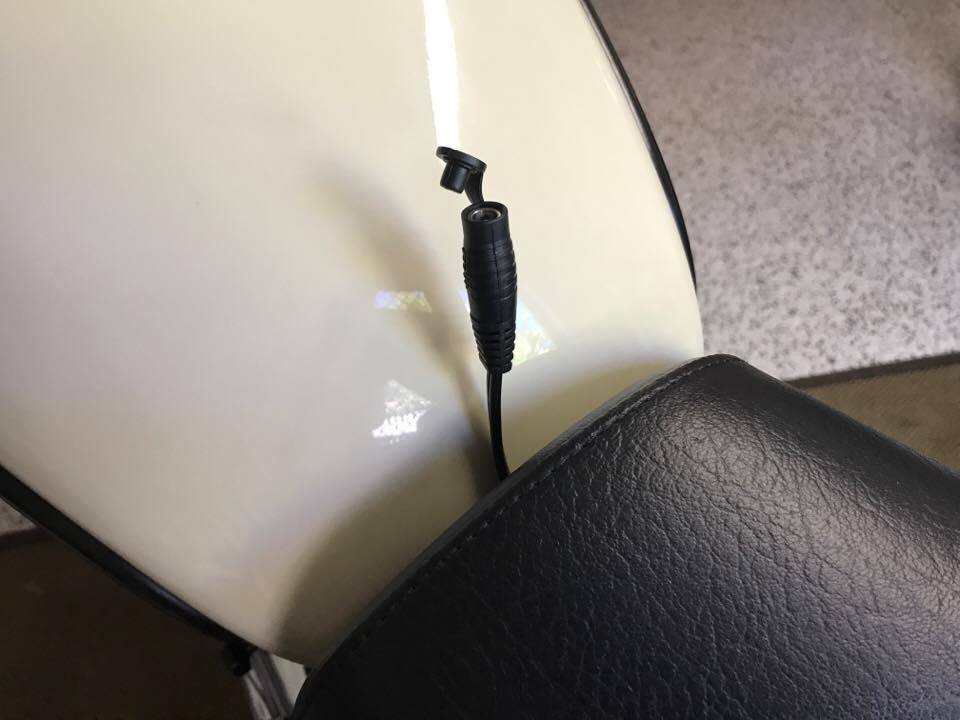 When not in use, there is a rubber plug to cover the connector.
They come with spare fuses to upgrade the electrical protection for your bike, depending on how many of the Venture products you are using.
Venture Heat is distributed in Australia by Zarkie in Melbourne. They come with a one-year warranty and there is free Australian shipping on orders more than $100.