Vance & Hines, the American company that specializes in aftermarket air intake and exhaust systems, has unveiled a V02 Military Power Series line of air intake products honoring the five branches of the US military — Army, Navy, Air Force, Marines, and the Coast Guard.
CycleNews reports that each product sold will generate a $50 donation to Children of Fallen Patriots, a non-profit which supports education for families who lost a loved one in service to the country.  The program is in partnership with J&P Cycles, the exclusive seller of Vance & Hines V02 Military Power Series products.
The VO2 Military Power Series products will feature the logo of one of five US military branches on the aluminum cover. The products have been designed for most late-model Harley-Davidson motorcycles and are "officially licensed" and approved by the military branches.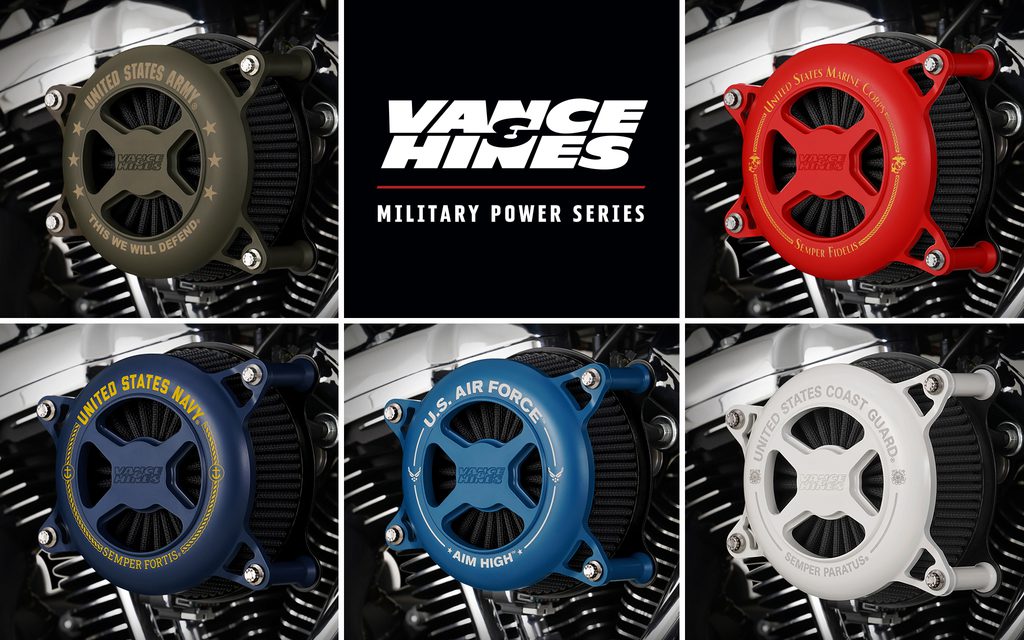 "There's no stronger statement of American pride than a military veteran on a Harley," said Vance & Hines President Mike Kennedy. "That's why we're so happy to create the Military Power Series and to work with great partners like Children of Fallen Patriots and J&P Cycles. We're adding exhilaration and pride to every motorcycle ride for these veterans." 
"We have a great relationship with the Children of Fallen Patriots organization," said Zach Parham, J&P Cycles' Chief Merchant. "This partnership with Vance & Hines is another opportunity to help this tremendous organization and to support those who serve us in the military."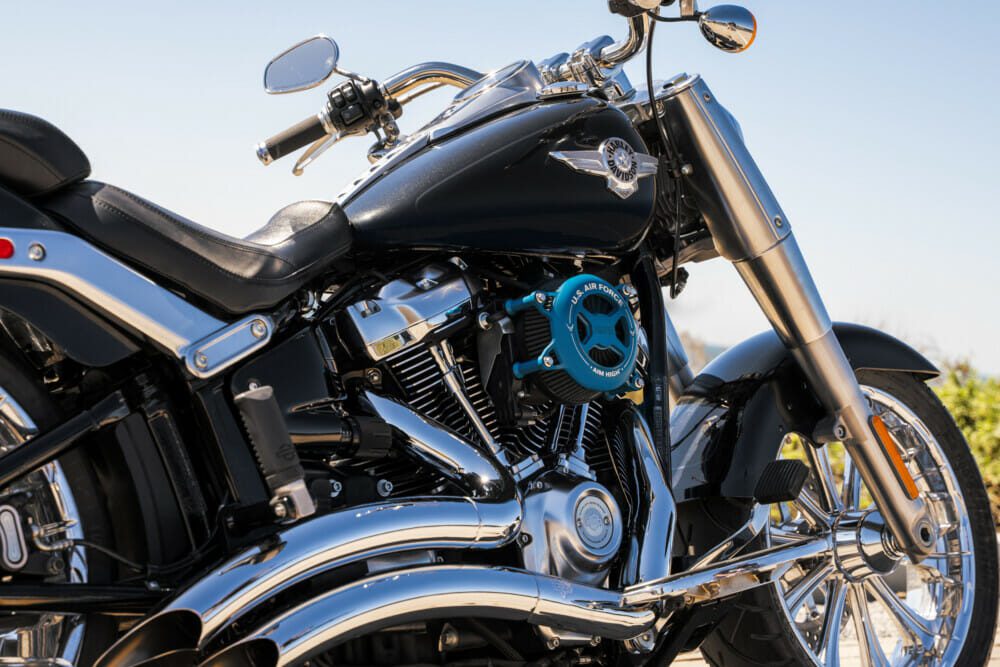 The Vance & Hines Military Power Series products will debut at the Auto Club NHRA Finals in Pomona, CA, this weekend.  To commemorate this, the NHRA Pro Stock Motorcycles also featured a special livery.
Vance & Hines expects donations to be over $100,000, and you can contribute to the cause by heading over to the Vance & Hines website and purchasing one of the products.