Black and white "urban camo" has been added to the 2015 Ural as the Russian motorcycle manufacturer fine-tunes its models.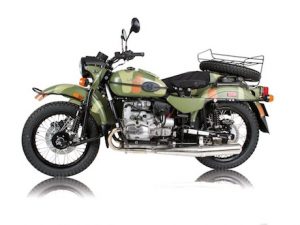 Ural Australia will unveil the 2015 EFI model sidecars at the Melbourne Moto Expo later this month days before the first shipment arrives in early December.
Ural upgraded to electronic fuel injection this year and has now fine-tuned its ECU maps in response to concerns from customers about the fuelling.
They claim the ECU upgrades provide better responsiveness, economy and torque across the rev range.
They have also done "a lot of fine tuning" on more than 40 new components.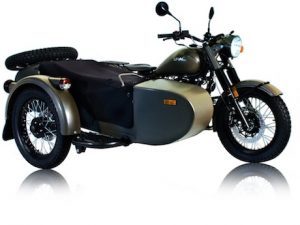 For 2015, changes will be comparatively small with a new spare wheel that is easier to use on the three road wheels, improved integrated rear and sidecar disc braking systems, and new colours, including an interesting "urban camo".
The forest camo paintwork is back by popular demand and will be complimented by the new black and white urban camo. These are now hard-wearing powder coatings in a "set pattern" coating rather than the original over-sprayed pattern.
The 2015 shipment also includes the long awaited return of the Retro model with an EFI upgrade, new steering damper, new camshaft, spin-on oil filters, larger capacity airbox, disc brakes and other features from 2014 EFI models.
It comes in military olive colours like the M70 model, or the classic Retro style in white or maroon with the tank-mounted reverse lever.