Even the most expensive machines seem to have inferior motorcycle mirrors that look out of place, don't give a clear rear view, are plasticky or have a blurred view because of engine vibration.
And if you happen to drop your bike, they are often the first thing to break.
Then there are those annoying motorcycle mirrors that unwind and are impossible to tighten without two spanners. (Read here how to tighten them by hand.)
It seems manufacturers cut corners when it comes to mirrors because buyers rarely consider them when evaluating a motorcycle.
Aftermarket mirrors
If you decide that your motorcycle mirrors need replacing with something more serviceable or more "fashionable", there is a host of aftermarket mirrors available.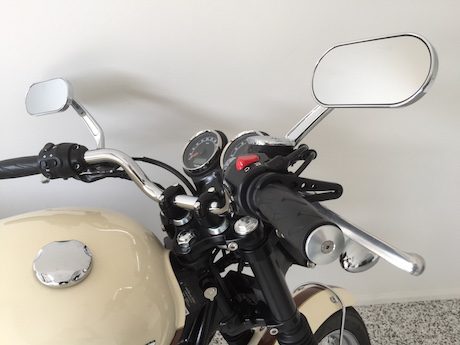 However, don't buy something cheap.
I made that mistake with a KTM 690 Adventure after breaking a mirror by hitting a tree that jumped out at me on a trail!
The cheap mirror blurred as soon as you fired up the engine and no revs would clear it up. The mirror was virtually useless except for preventing me from copping a fine for not having two mirrors.
If you are looking for a replacement mirror, we suggest buying one from the manufacturer or a well-known aftermarket brand.
The most respected brands – such as Rizoma, CRG or SW-Motech – are not cheap, but they are often made from billet aluminium or carbon fibre and have anti-glare glass.
Rizoma motorcycle mirrors
I recently replaced the mirrors on my Ducati GT1000 because one had been damaged by the previous owner, they blurred at certain revs, kept coming loose and looked like insect antennae.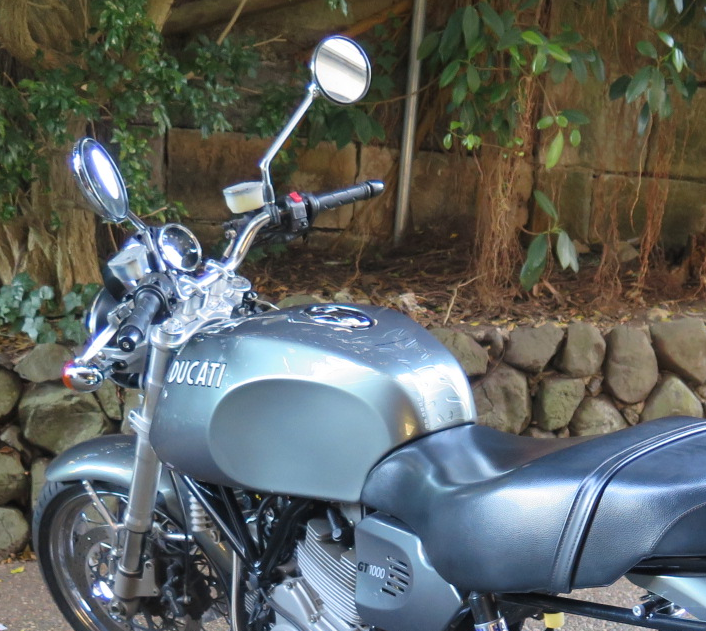 I decided to buy expensive Italian-made Rizoma bar-end mirrors ($US182 for the pair from Houston Superbikes) that can be fitted above or below the bars with the mirrors turned out or in.
You can feel the quality as soon as you open up the boxes. And they come with little black plastic plugs to place in the holes left by removing the standard wind-in mirrors.
Surprisingly, the smallish mirrors also offer a good rear view in all fitting positions, even under the bars as my elbows are out of the way.
However, I found I had to divert my attention too far from the road ahead to check what is behind, so I settled for standard placement above the bars.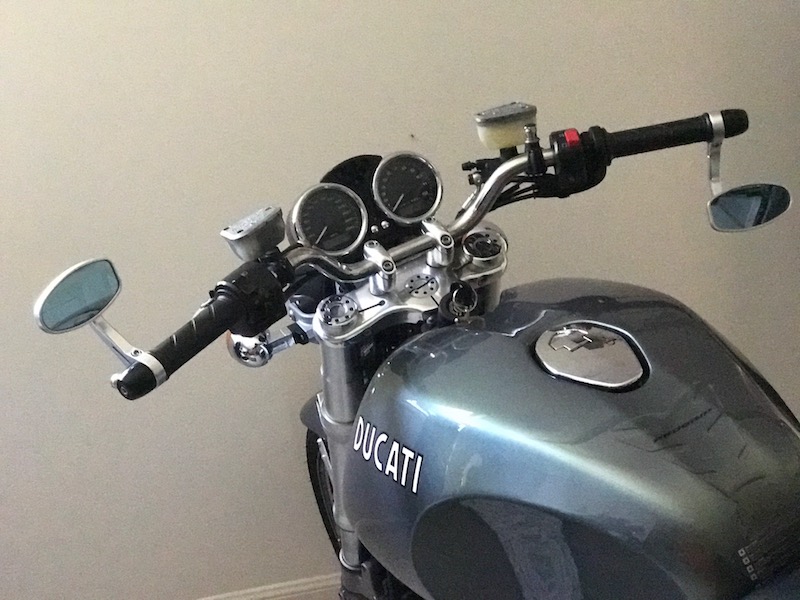 With the mirrors out, they can be a little close to car mirrors when lane filtering, so I just turn them inwards and still have plenty of good rear vision.
They don't blur at any revs, even with the "vibey" L-twin Ducati motor.
They also have anti-glare bluish-coloured glass which prevents being startled by headlights or the setting/rising sun.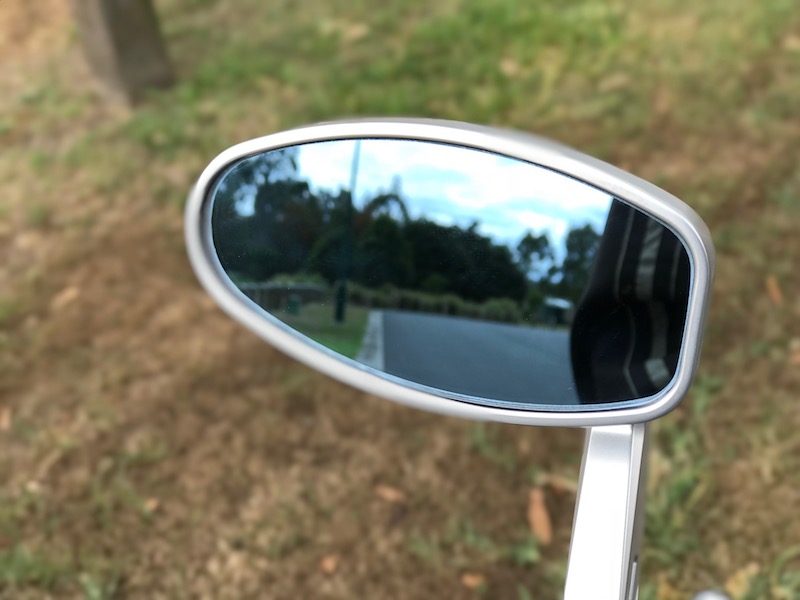 And I reckon they look much better than the original "antennae" mirrors.
UPDATE: Rizoma have signed a deal to make special parts for Ducatis with a line of products under the brand "Ducati by Rizoma".