In 2019, Bimota was essentially revived from the dead when Kawasaki bought a minority stake (49.9%) in the company. The Italian manufacturer, iconic for its bespoke pieces of machinery up until the turn of the millennium, was forced to file for bankruptcy. Now, two decades on, the merger with Kawasaki paints a promising picture for Bimota's second innings. The first product was the mental Tesi H2, and the next one is posted to be just as spectacular – the KB4.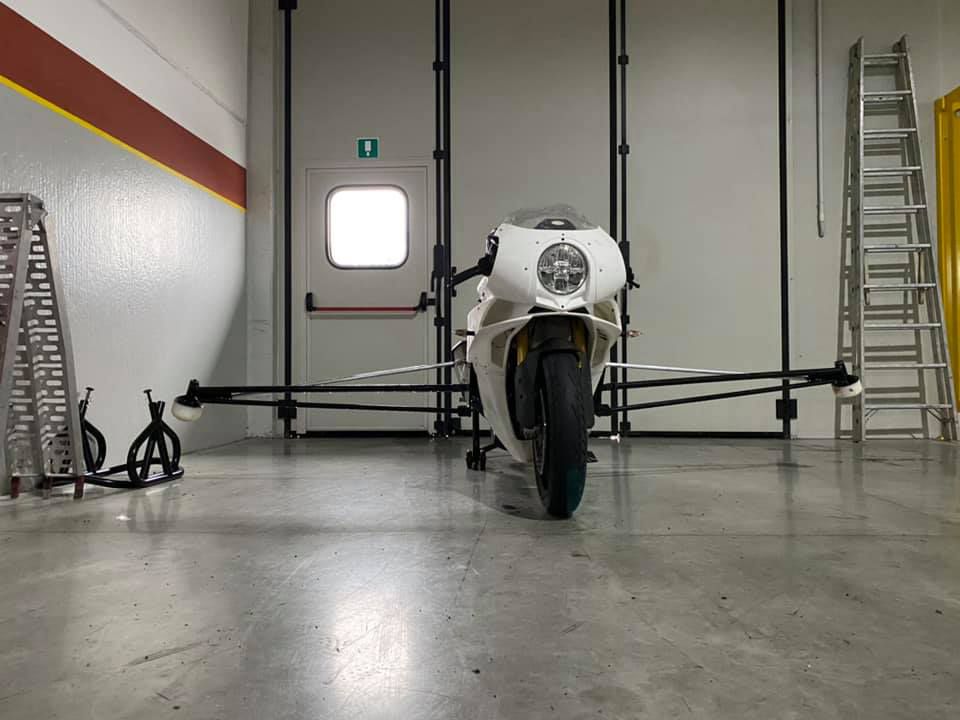 This isn't the first we have heard of the KB4, and the manufacturer shared images of the prototype last year. However, now, the specifications of the upcoming model have found their way online. Back in the '80s and '90s, Bimota was renowned for taking the engines off Japanese production motorcycles and putting them into a much more competent chassis. It's the same approach they've taken with the KB4. This time around, the Kawasaki Ninja 1000SX will act as the base.
Cycle World reports that Bimota has added its own tubular steel and carbon fiber chassis to replace the one on the Ninja. The engine, meanwhile, remains unchanged with the liter-class inline-four producing peak output figures of 140bhp at 10,000rpm and 82 lb-ft at 8,000rpm. Bimota has also added its own collector box and end-pipe, but the emission rating of the KB4 remains the same as its Kawasaki counterpart's.
Where things change more dramatically is with the riding experience. The Ninja 1000SX is a sports-tourer, while the KB4 is an all-out sports bike. Weighing a substantial 41kg (90lbs) less than the Ninja, it has a curb weight of 194kg (428lb). It's also a much more compact motorcycle, measuring 2,050mm long (from 2,100mm) and 774mm wide (from 825mm). It also has a notably shorter wheelbase of 1,390mm – the Ninja 1000's is 1,440mm. This should translate to a very agile motorcycle and one that's an absolute delight in the twisties.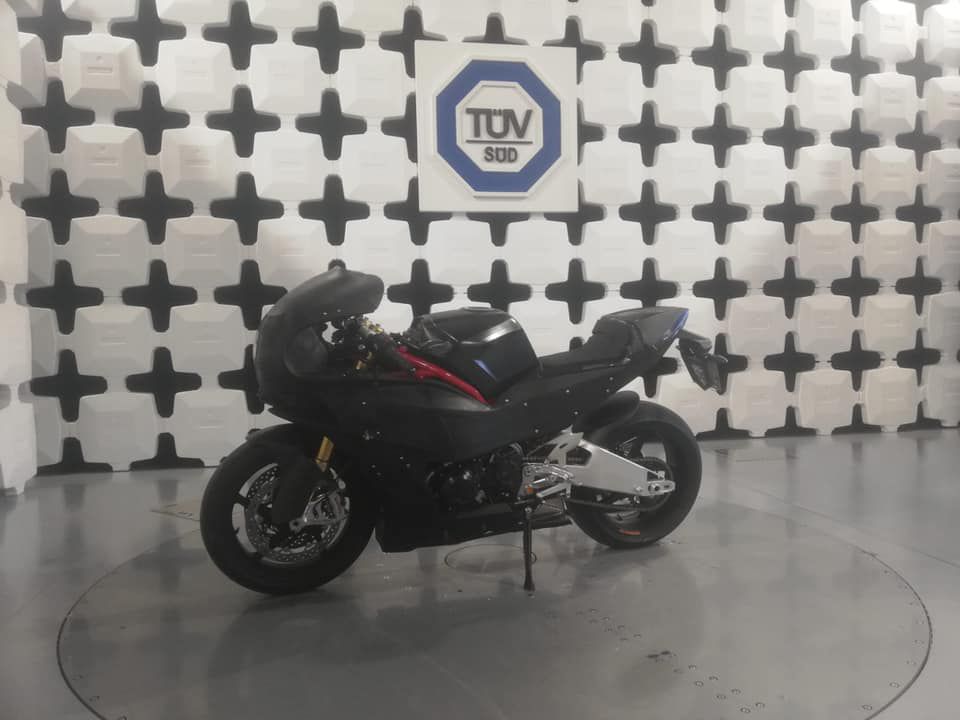 How Bimota managed to shorten the wheelbase is rather interesting. Instead of using a shorter wheelbase, the firm has pushed the front wheel back, closer to the engine, so close that they've had to move the radiator out of the way to keep the wheel from making contact with it when the suspension compresses. The KB4 has large air intakes on either side of the fairing and a carbon-fiber tunnel that runs from the intakes to under the seat, implying that the KB4's radiator is housed under the seat.
The Bimota KB4 is promising. With EICMA just a couple of months away, we could see the motorcycle make its debut there – we certainly hope so.