Unlicensed trail bike riders have been caught by NSW Police for a variety of offences in a move we applaud and believe many other riders also should support.
Unlicensed riders on unregistered motorcycles, often wearing inappropriate gear and performing dangerous and illegal stunts, give the rest of us law-abiding riders a bad name.
Trail bike operation
Lake Macquarie Police District targeted the illegal use of unregistered trail bikes in an operation yesterday (Wednesday 19 February 2020), focusing on the areas of Windale, Glendale and Cameron Park.
During the operation, a rider was seen travelling on Main Road, Cameron Park before the 28-year-old man was arrested on Nancy Close about 3pm.
He was taken to Toronto Police Station and charged with drive recklessly/furiously or speed/manner dangerous, display misleading plates, use unregistered and uninsured vehicle, possess prohibited drugs and drive whilst disqualified.
The Teralba man has been refused bail to appear at Toronto Local Court today.
A second rider, a 33-year-old man, was arrested about 4.20pm after being seen travelling from Windale to Dudley.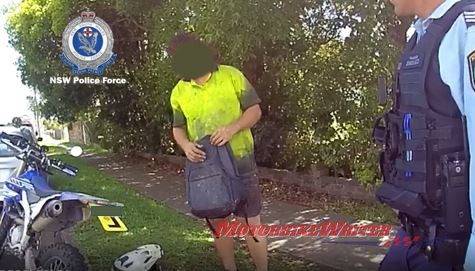 He was taken to Belmont Police Station and charged with drive recklessly/furiously or speed/manner dangerous, use unregistered and uninsured vehicle, rider not wear helmet, unlicensed rider and trespass.
The Gateshead man has been granted conditional bail to appear at Belmont Local Court on Monday 24 February 2020
During the operation, police also issued three infringements for negligent driving, two youth cautions for riding unregistered bikes and seized four unregistered trail bikes.
Lake Macquarie Police District Commander Superintendent Daniel Sullivan said police will continue to detect and deter illegal trail bike offences throughout the Lake Macquarie area through these operations.
"The behaviour of trail bike riders is a major concern for police. Their reckless behaviour not only places their lives at risk but more importantly, those of innocent people," he says.
"When riders are detected breaking the law, police will take appropriate action by issuing infringements, charges, suspending licences and seizing bikes."
Comment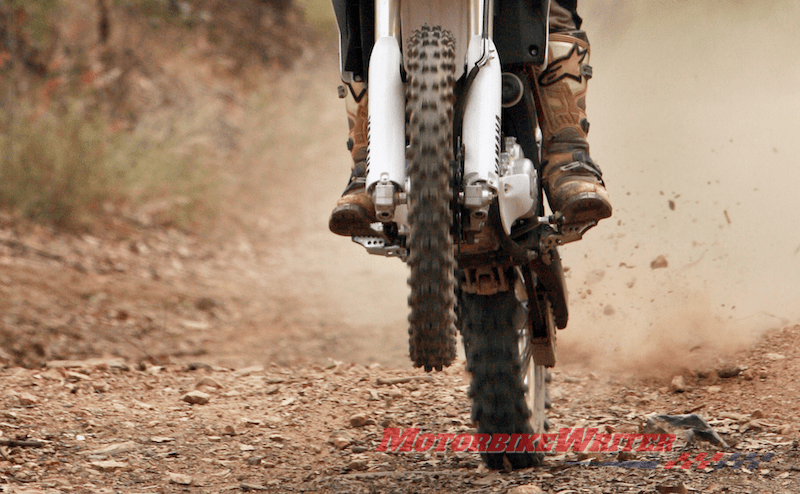 We applaud the crackdown on unlicensed trail bike riders on unregistered bikes, even if it means some legitimate riders may be held up by police for licence checks.
Unlicensed and unregistered riders not only give us a bad name, but they tend to crash and die and distort the road toll statistics which authorities use to further harass riders.
While there are many legitimate trail and adventure riders and we also enjoy getting off the main roads and on to forestry trails, there are trail bike riders who also do the wrong thing.
Among their sins are riding off designated trails, trespassing, riding through paddocks, alarming livestock, causing erosion and not closing farm gates behind them.
It is getting so bad that some states are now considering banning people from riding bikes on their own land within 500m of a neighbour because of the noise.
Electric trail bikes should help resolve that issue.
We would also like to see more motocross parks opened, rather than being closed down so these young kids have somewhere legal to ride.
It will also assist with preventing juvenile crime issues such as break-ins and graffiti.
Meanwhile, there are still many legitimate forestry tails for registered trail and adventure bikes and 4WDs.
We found these websites for various states: Queensland, NSW, Victoria, Tasmania and  Western Australia.