It seems there is a lucrative market in making limited-edition GP race bikes for super-rich clients, with two European companies making two-stroke racers.
While Honda has produced the quarter-million-dollar, road-legal, four-stroke RC213V-S MotoGP replica, German company Ronax and Switzerland 's Suter Racing have gone down the retro two-stroke road.
The Ronax 500 is powered by a fuel-injected 500cc two-stroke V4 with 119kW at 11,500rpm but weighs only 145kg (dry) with its aluminium beam chassis, banana-tyre aluminium swingarm and carbonfibre bodywork.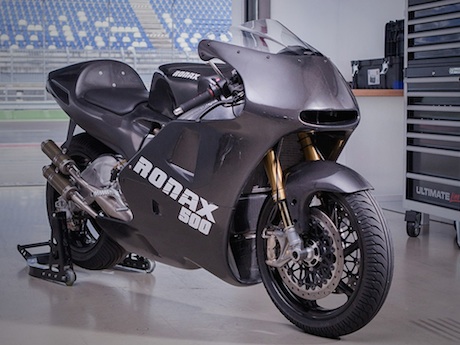 The road-legal bike is based on Valentino Rossis's 500cc-winning motorcycle at the 2001 MotoGP.
Only 46 will be built and the price is $144,000 plus taxes, freight, duties, etc. Since that also includes 19% German taxes, it's going to cost closer to $200,000 to get it landed and ready for our roads.
Now Suter Racing has developed the 576cc two-stroke MMX 500 which blows the Ronax 500 away with 145.5kW of power and weighing only 127kg.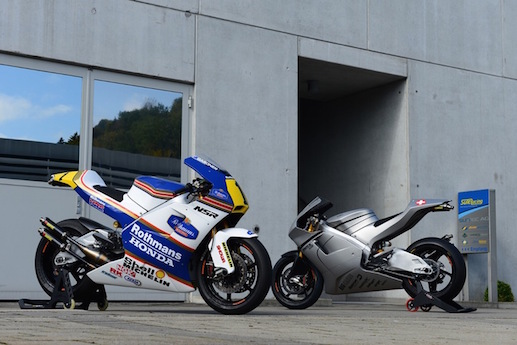 The undersquare engine (56 x 58.5mm) would also have a mass of torque.
It features a six-speed cassette gearbox, dry SuterClutch and tailor-made CNC aluminum twin spar frame and swingarm developed through Suter competing in MotoGP and World Superbikes.
Only 99 will be built and the asking price is $US123,500.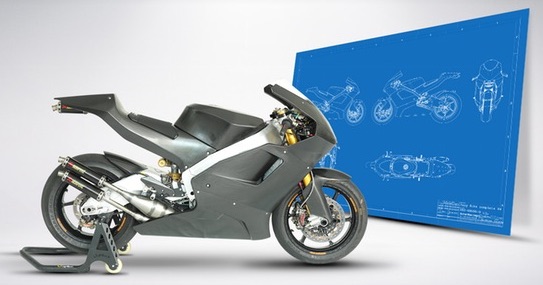 Unlike the RC213V-S and Ronax 500, the MMX 500 is for track use only.
This spy video catches the MMX 500 on a race track.
Meanwhile, the ordering period for the Honda RC213V-S has now ended and Honda Australia motorcycles spokesman Glyn Griffith says they have "secured multiple units" all in the Tri-Colour paint scheme.
"They are standard units with ADR compliance, but they have ordered the sports kit with the motorcycle," he says. "It is up to the owner whether they wish to have the kit fitted or not."
He says they aim to have them here in March/April 2016.