Two-stroke engines were phased out by tough pollution laws and fuel economy targets, but they could be making a comeback with KTM, Honda and boutique builders.
KTM and Honda have both registered patents for direct-injection two-stroke engines.
In 2015, Honda filed a patent for a new two-stroke motor using direct fuel injection for a cleaner burn and better piston cooling.
Their patent injects the fuel close to top dead centre, after the exhaust valve has closed, so unburnt fuel doesn't go out with the exhaust. The result is higher efficiency, less unburned fuel and reduced emissions.
Valve actuation is by pushrod, so it is unlikely to be a high-performance motorcycle engine. It is more likely to be employed in environmentally sound commuter bikes.
However, we are yet to see this patent being used in production.
Now KTM has filed a patent for a fuel-injected two-stroke engine that they plan to introduce to their enduro range from May.
The KTM system uses Transfer Port Injection with the fuel injected into the intake rather than the compression chamber.
KTM says the engine should reduce or eliminate unburnt fuel getting into the exhaust, which means a cleaner burn.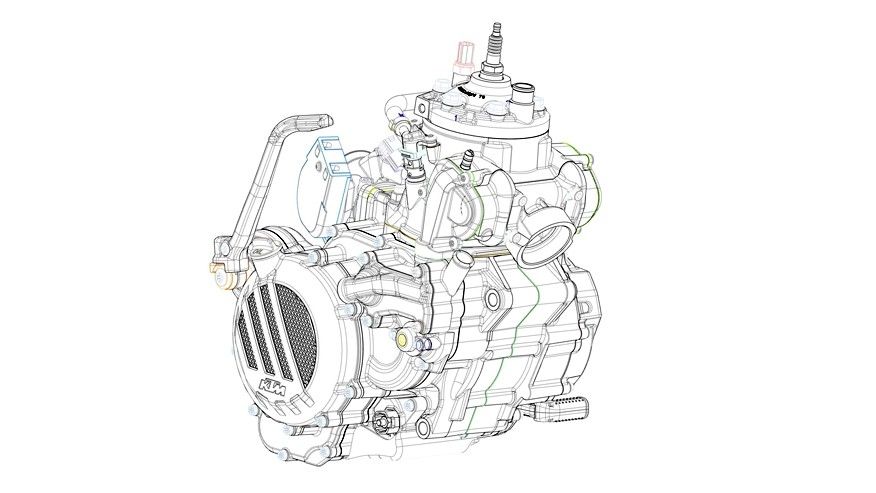 The system also dispenses with pre-mixing oil and fuel.
KTM will make 250cc and 300cc versions as early as May.
Meanwhile, German company Ronax and Switzerland 's Suter Racing are making super-expense two-stroke racers.
The Ronax 500 is powered by a fuel-injected 500cc two-stroke V4 with 119kW at 11,500rpm but weighs only 145kg (dry) with its aluminium beam chassis, banana-tyre aluminium swingarm and carbonfibre bodywork.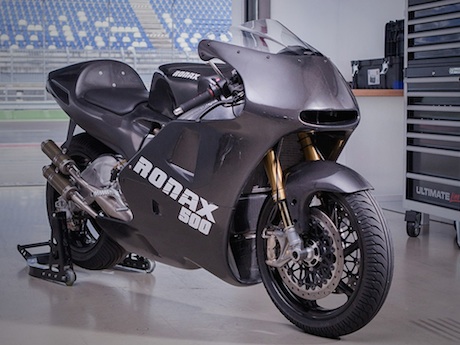 Only 46 will be built and the price is $144,000 plus taxes, freight, duties, etc.
Suter Racing has developed a 576cc two-stroke MMX 500 which blows the Ronax 500 away with 145.5kW of power and weighing only 127kg.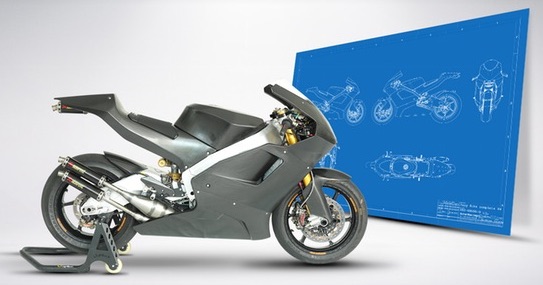 The undersquare engine (56 x 58.5mm) would also have a mass of torque.
It features a six-speed cassette gearbox, dry SuterClutch and tailor-made CNC aluminum twin spar frame and swingarm developed through Suter competing in MotoGP and World Superbikes.
Only 99 will be built and the asking price is $US123,500.