Have you ever wondered why motorcycle pricing varies across the country? Some are advertised as the ride-away price and others are the recommended retail price (RRP) and then there are cash back and manufacturer dollars to further confuse you.
There is a host of factors included in the ride-away price of your motorcycle such as GST, dealer delivery charges, stamp duty, third-party and registration.
It used to be even more confusing. RRP was usually the vehicle purchase price plus GST, although some advertised the price without GST. Ride-away was the price on the road, but sometimes there was small print that added dealer delivery costs or only included six- or three-months registration, not 12 months.
Consumer protection
This varied and confusing pricing led to the Australian Competition and Consumer Commissions making things a little clearer and simpler for the customer with their industry manual for automotive pricing.
It's a complex and binding document under Australian Consumer Law on price advertising standards.
Basically, a dealer must advertise the on-road price with all costs included. They can include a breakdown that shows some of the component costs, but they must display the total on-road price prominently.
However, manufacturers, importers and dealer networks wanting to advertise statewide, inter-state or nationally would find it impossible to list all the on-road prices for every locality.
Therefore, they are allowed to advertise the recommended retail price, including GST.
However, several motorcycle manufacturers and Australian distributors have gone a step further to simplify their national advertising by setting ride-away prices for the whole country.
Examples are Harley-Davidson and Indian Motorcycle, manufacturers who distribute their own product, rather than having an Australian company distribute it for them.
This national on-road price even includes dual-seat registration for single-seat bikes such as the Softail Slim and Scout Bobber which could be registered much cheaper in states that offer half-price single-seat rego.
(The buyer then has to apply for the solo-seat registration rebate.)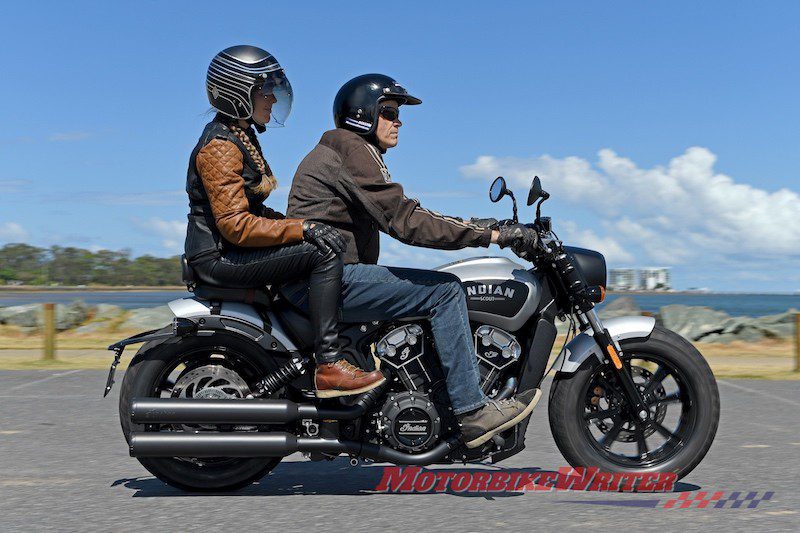 Kawasaki pricing
Kawasaki Motors Australia has moved to advertising a national average ride-away price even though ride-away prices will still vary from dealer to dealer.
The company advertises a national average ride-away price which they base on the Adelaide 5000 post code.
So the price you pay at your local dealer could still be a few hundred more or less than the nationally advertised price, depending on your location.
To gain a precise ride-away price you have to visit their website.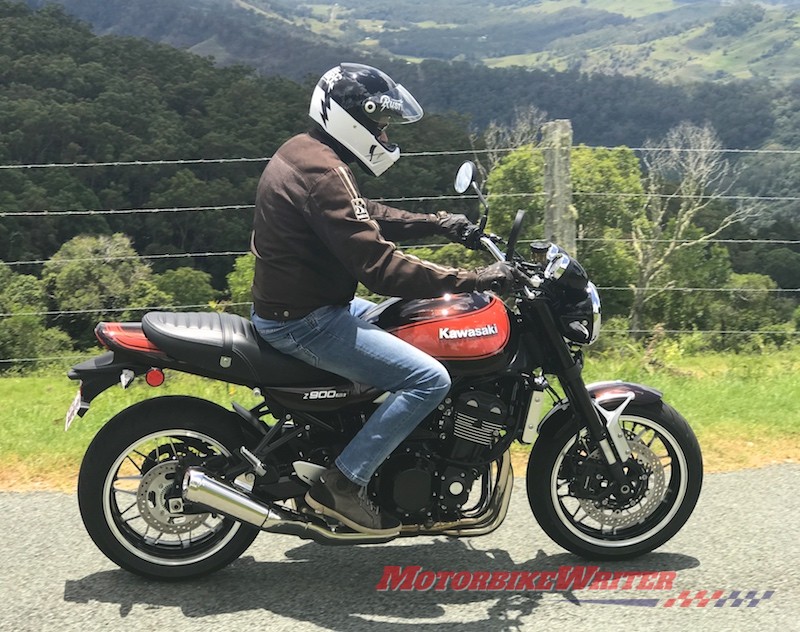 Each model includes a "how much" tab where you type in your postcode and it calculates your local ride-away price with 12-month registration.
Kawasaki national sales and marketing manager Robert Walker says the move makes pricing clearer for their customers and they have received "no complaints".
Discount offers
Price can still be difficult to calculate when you consider some of the dealer and manufacturer offers available.
Some have simple price discounts, some include free extras, some offer packaged accessories for a reduced price, and others include cash-back or rebate offers.
However, cash-back offers can vary. In some cases it's a basic price discount at the point of sale, in others you get the money back at a later date. In the latter case, the full price of the motorcycle must be advertised, not the reduced price after the rebate.
Some offer rebate cash such as "Honda Dollars" that has to be used to buy accessories or riding gear. It is usually stipulated that the gear must be the same brand as the motorcycle and you have to buy it from the store where you bought your bike.
Any offers must be accompanied by a cut-off date or mention of the limited number of vehicles available, such as floor stock or demo vehicles.
There are other regulations that apply to offers that include finance, leasing and credit.
Conclusion
Do your homework on the price and any offers or inclusions.
When comparing prices, ensure you are comparing apples with apples. Check whether rego is three, six or 12 months.
For example, buying a motorcycle interstate may cost less, but when you transport it home and re-register it in your home state, you may find it more expensive.
If you believe an ad has been misleading or false, contact the ACCC on 1300 302 502  or visit their website.