I'm heading off in the rain this afternoon to the Gold Coast for the launch tomorrow of the Triumph Tiger 1050 all-road tourer.
It's going to be even wetter tomorrow, so it will be interesting to see how the Tiger handles the conditions (I suppose a Pommy bike should feel right at home!).
The 1050 has had a substantial makeover with more power, comfort and style, but with $600 lopped off the price to $15,990.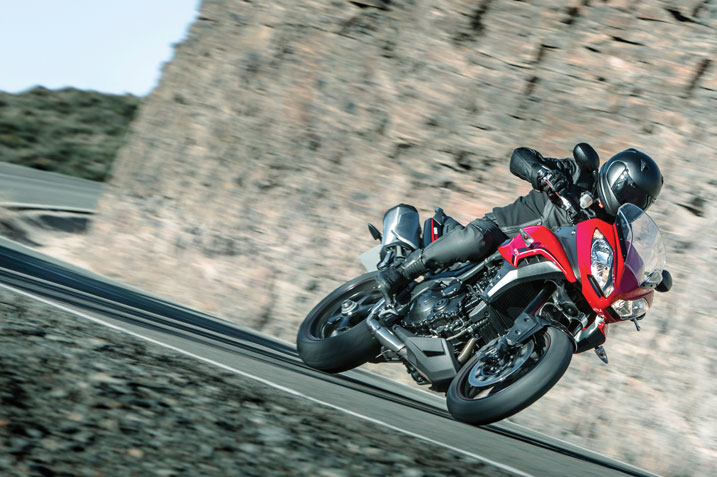 It's apparently so sporty, they call it the Tiger Sport.  It certainly looks sportier with a stylish single-sided swingarm, leaner front shroud, black forks, new colours and graphics, and a new belly pan. To match that sporty look is 7.5Kw more power, now 92kW, and 6Nm more torque for a peak of 104Nm from the triple.
Triumph also claims it has punchier and smoother acceleration thanks to a one-tooth larger rear sprocket and gearbox revisions.
While performance has improved, so has fuel economy with reworked fuel injection adding about 7% to tank range. It comes in white or red with Triumph's two-year, unlimited-mileage warranty.
Meanwhile, outgoing 2012 Tiger SE with gel seats, panniers, hand guards and centre stand are walking out the door at $16,490
.