Get Your Bank Account Ready for a High-Spec Thruxton R
The news that Triumph has a special high-spec, limited edition Thruxton R isn't exactly new. The site Triumphrat reported on it back in October. What is new is that it has come to our attention that the bike is slated to appear in January of 2019.
According to a video on Facebook posted by Tampa Triumph from a dealer event, the public will get all the details of the Thruxton R TFC in the first month of the new year. With that said, we have a few details of the bike to share.
It gets an updated version of the 1200cc engine in the regular Thruxton R with a 10-hp bump and a Vance & Hines titanium exhaust. The bike will also be about 11 pounds lighter.
It also gets new engine mapping; one-piece carbon fiber cockpit fairing; carbon fiber front mudguard, seat cowl, and heel guards; black anodized wheels; gold chain; real leather seat; brushed nickel mirror centers; special TFC badging and instrument faces; and a whole lot more. Triumph will only make 750 of these models and it's likely to cost upwards of $20,000.
Expect Other Triumph Factory Customs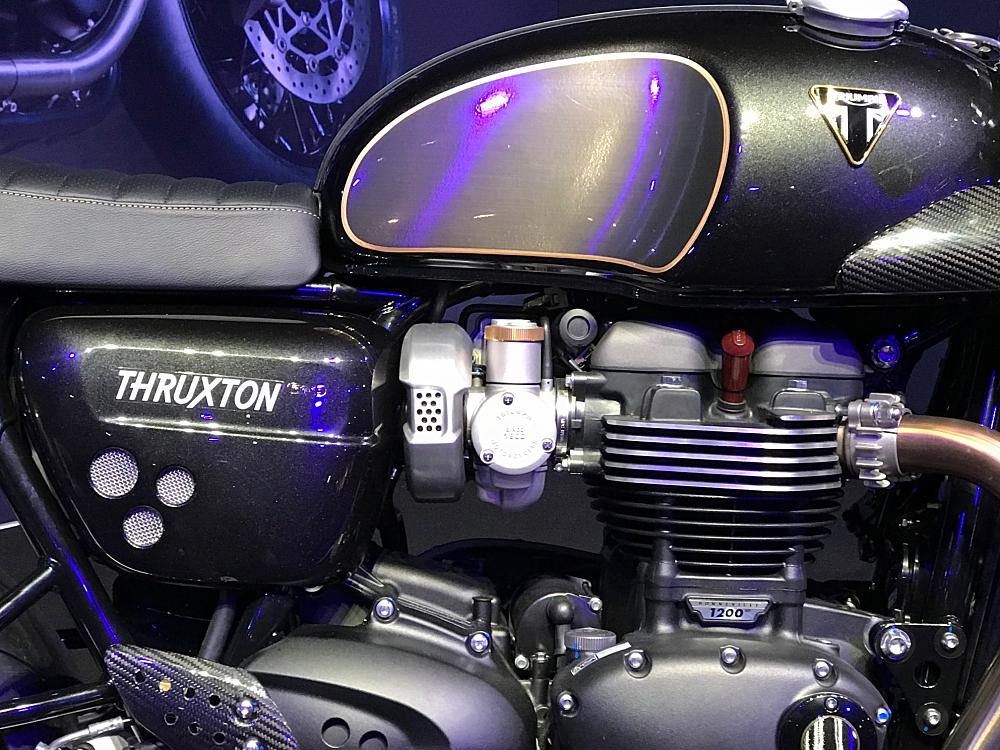 The Thruxton R TFC is just the tip of the iceberg. Triumph plans on making other TFC versions of its bikes. In the video, it's clear the company wants to maximize the impact that its new TFC motorcycles can have.
What does that mean for you? Well, at the end of the video it becomes pretty clear. The video ends with the image of a Triumph Rocket III. The Triumph rep says it's what "the next TFC could be, and what might inspire us."
I hope a new high-spec limited-edition Rocket III TFC is on the way. As somewhat odd as that bike was I always found it charming. It was Triumph's attempt at a big cruiser with a lot of torque, and I don't see anything wrong with that. If the next TFC is a new Rocket III of some kind, I'll be pretty happy with that.