Triumph Motorcycles in America is being sued for trying to conceal defective rear suspension in 2006-09 Daytona 675 and Street Triple models.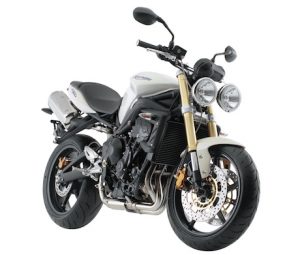 The case was filed in the California federal court last week accusing the British motorcycle maker of knowingly selling vehicles with defective suspension systems that can cause the motorcycles' rear wheel to lock-up.
Triumph counsel has yet to reply to the suit which claims damages for lost value on the bike.
The suit alleges Triumph switched from the defective cast aluminium plates to stronger milled steel plates in 2009, but did not notify owners about the defect, conduct a recall, or offer to repair or replace the bikes.
The action claims Triumph "actively concealed the defect, refusing to recall or freely repair the affected motorcycles", while continuing to advertise the bikes' reliability.
The California suit alleges Triumph misled consumers by marketing their Daytona and Street Triple model motorcycles as reliable and safe.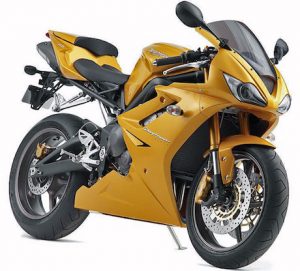 The plaintiff is Craig Duttweiler, of California, who bought a new 2007 Triumph Daytona 675 in April 2007 and crashed it on February 1.
It is claimed Craig was riding about 100km/h on a highway when the suspension plates failed and his rear wheel locked up. He skidded off the road and was thrown from the Daytona, suffering injuries.
His lawyers, Alexander Law Group, have filed on behalf of "tens of thousands" of American owners of model year 2006 to 2009 Daytona 675 or Street Triple 675 motorcycles.
They claim that from 2007 to 2014, Triumph owners have published online accounts of crashes and injuries resulting from similar suspension plate failure.
The case is Craig R. Duttweiler v. Triumph Motorcycles America Ltd., case number 3:14-cv-04809 in the U.S. District Court for the Northern District of California.
Australia: There has been no recall in Australia on these bikes for this suspension problem. Meanwhile, Triumph Australia has just issued a recall for Thunderbird, Bonneville, Rocket III, Thruxton and Tiger 800 models over a possible malfunction of the solid state circuitry. In rare cases it causes a fuel injector to malfunction which could cause the engine to lose power. Consumers will be contacted directly by Triumph Australia and will receive a replacement ECM.