Note to the reader: Images of the Daytona 660 belong to RideApart; as such, media for this article has been replaced with Triumph's 2021-2023 Daytona 765, to reflect our respect for the RideApart platform.
Please head over to RideApart's coverage if you're hankering for a gander at the Daytona 660.
Back in 2021, Triumph was showing off their neat triple 660 in their Tiger Sport; now, we're seeing evidence of a Dayton 660, and Janaki Jitchotvisut from RideApart has covered a sneak peek of the thing undergoing test runs. 
The footage is sourced from somewhere in Europe, where we see it appears Triumph is fiddling around with the same base as Triumph's Trident / Tiger, just more bodywork.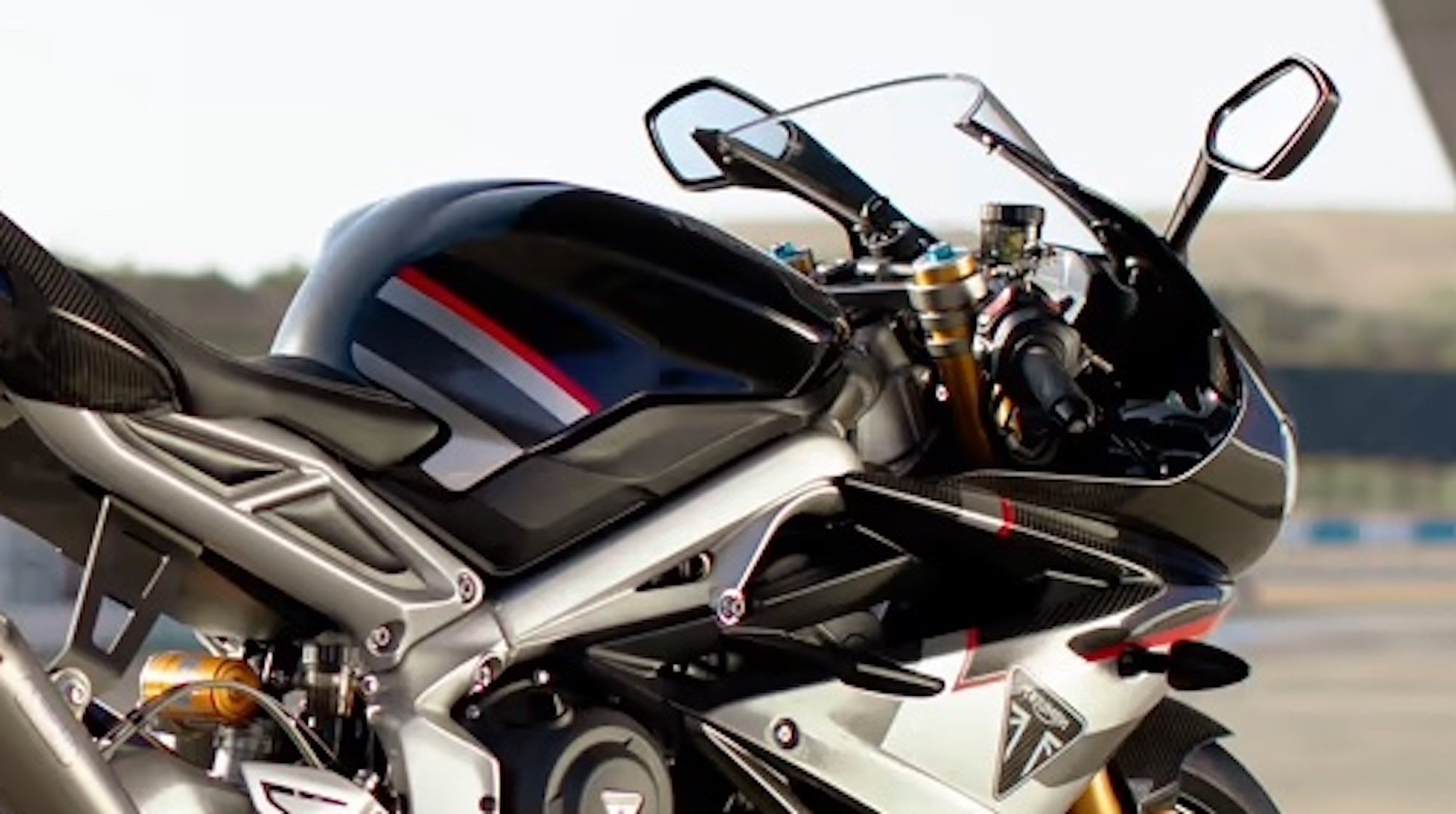 If this mystery machine is indeed a Daytona 660, it'll be the ideal "starter" Daytona from the Hinckley-based brand; we'll also see this thing yoink up to around 81hp @ 10,250 rpm and 47.2lb-ft of torque at 6,250rpm. 
Taking a closer squint, there's a general lack of branded pipe, though the same cast aluminum rolling duty, Showa suspension, Nissin stopping power, TFT dash, and tail appear to be the same.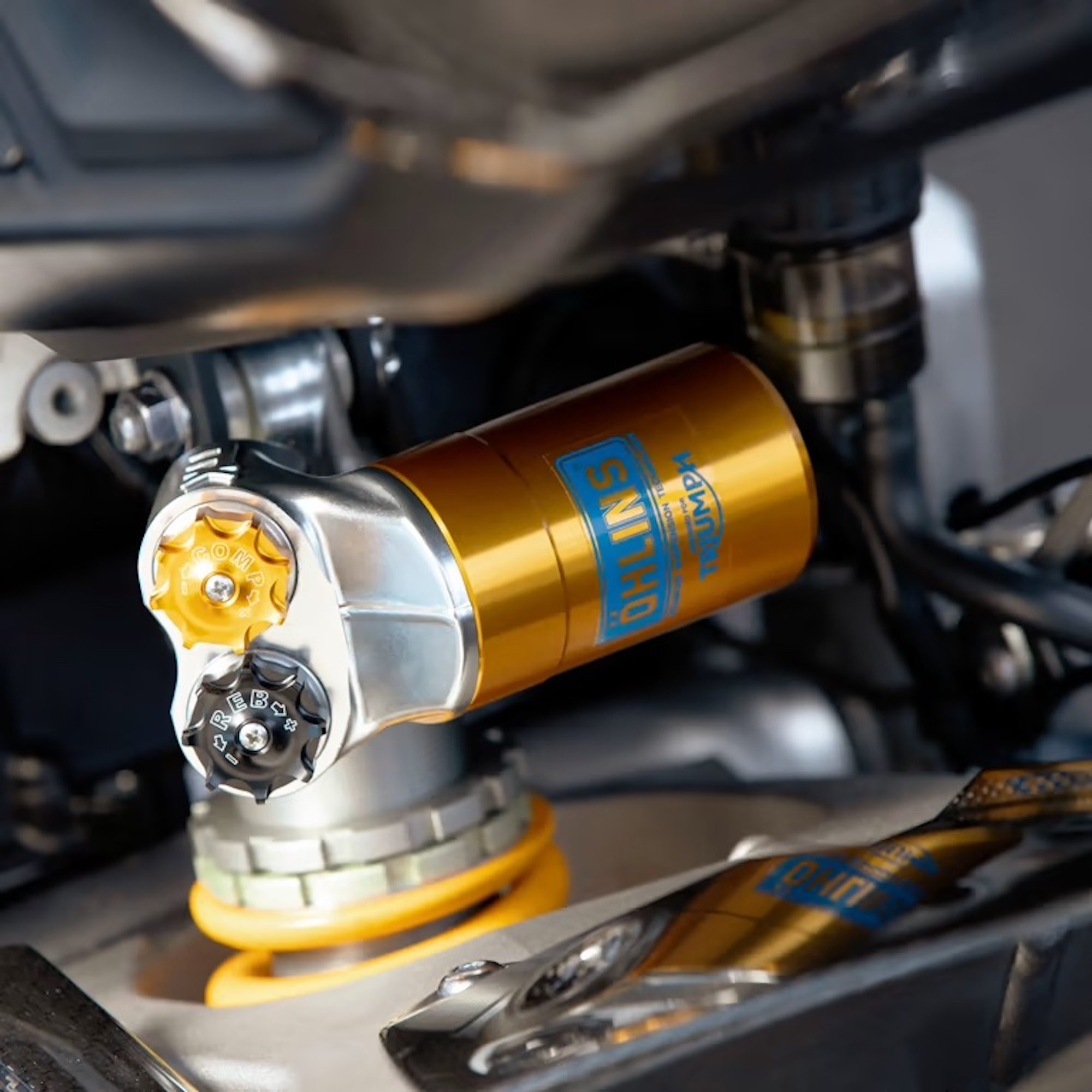 "The Trident 660's curb weight is 416.7 pounds, and the Tiger 660's curb weight is 455 pounds, so it seems likely that the Daytona 660's curb weight would be somewhere in between those two numbers," continues Janaki. 
"Unless the performance of the Daytona 660 is significantly different than what's offered by the Trident 660 and the Tiger Sport 660, we'd expect pricing to be somewhere in between [$8,595 and $9,695], possibly closer to the Tiger Sport 660 end of the spectrum."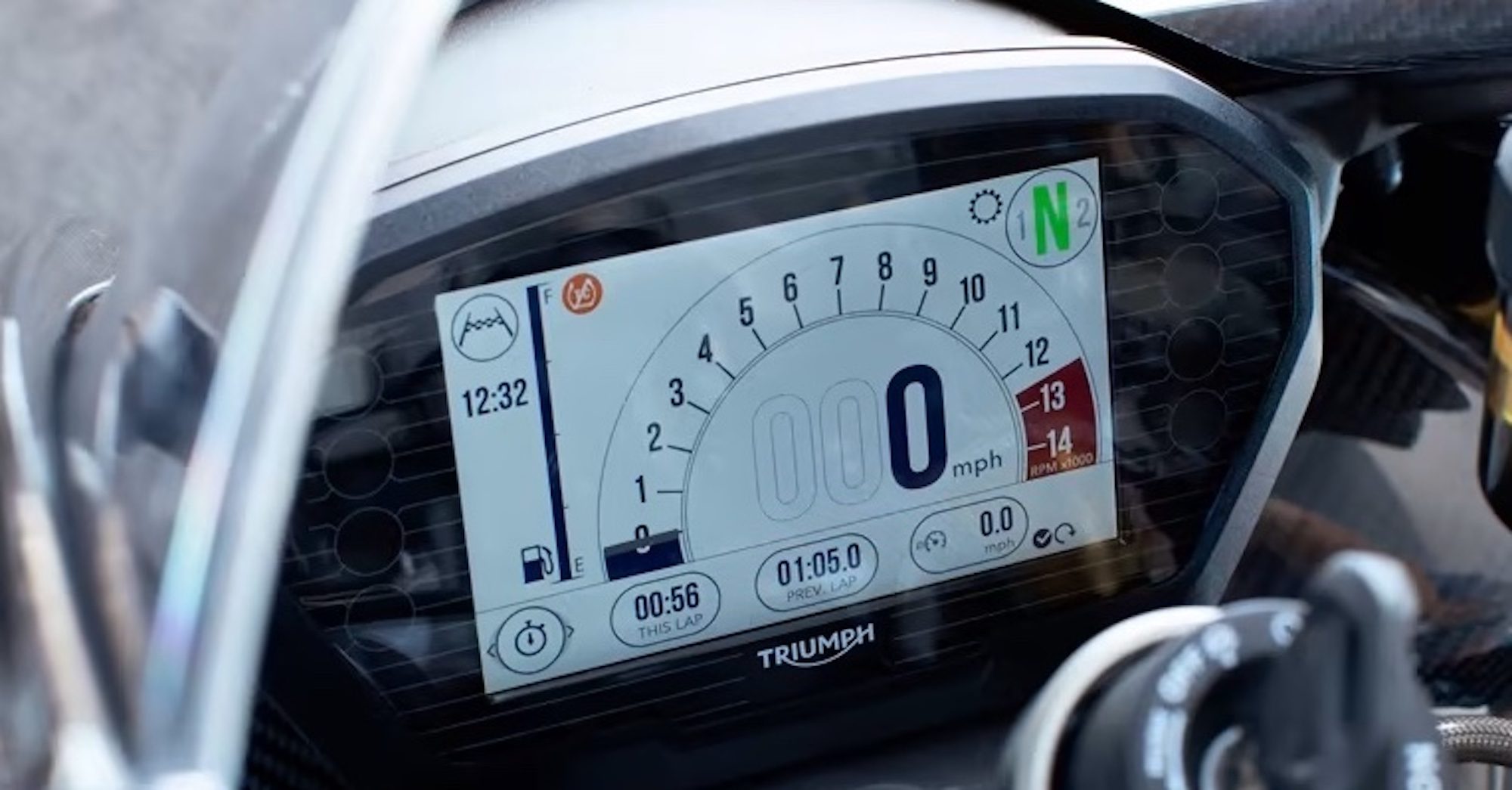 What do you think of Triumph's incubating Daytona 660?
*Media sourced from Motorcyclist and Triumph
*