It's been a tragic month for riders in NSW and Queensland where 13 people have died as warmer weather has more venturing out on the road.
In the past two days, two riders have died on NSW roads and one in Queensland.
The latest fatalities involve motorcyclists colliding with large vehicles.
A 35-year-old Stafford Heights man died after his motorcycle collided with a car and then a truck travelling northbound on the Gateway Motorway around 3.50pm (29 October 2019).
And in South Nowra a motorcyclist died after colliding with a school bus collided about 6.45am at the intersection of Flinders Road and Bellevue Street.
As is the usual practice, police have taken the uninjured bus driver to hospital for mandatory testing.
There were no passengers on the bus.
Causes for the crashes have not yet been revealed.
Also, a 59-year-old rider who hit a tree on Limpinwood Road, Tyalgum, NSW, on 19 October 2019 has now died.
His female pillion passenger, aged 57, suffered shoulder and ankle injuries and was taken to Tweed Heads Hospital for further treatment.
Statistical spike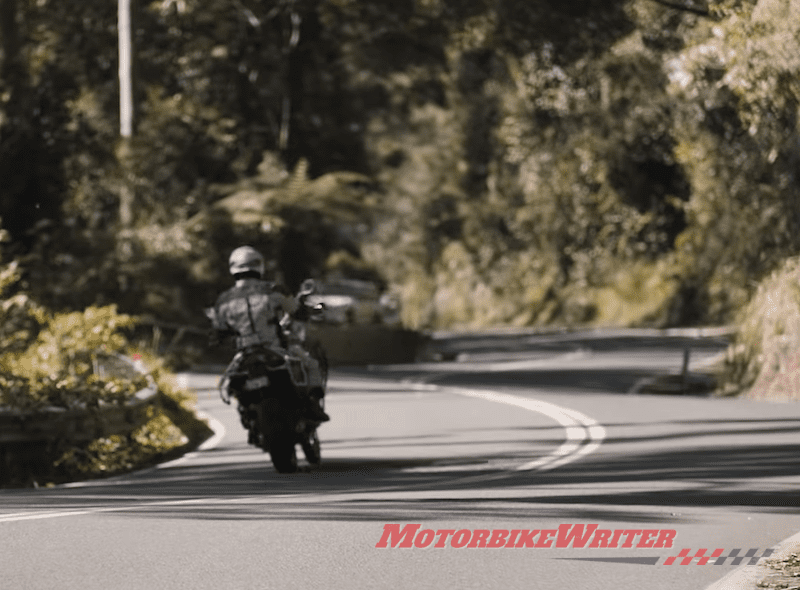 Let's hope it is the end of the carnage for October which has seen the usual spike in motorcycle crashes as more riders hit the roads for spring.
While Queensland riders are out year-round, some NSW riders hibernate their bikes over winter and come out in spring for leisure and commuting.
Over the past month there have been eight riders killed on NSW roads and five in Queensland.
We can probably expect a knee-jerk reaction from politicians and police in response, but it is mainly a seasonal situation.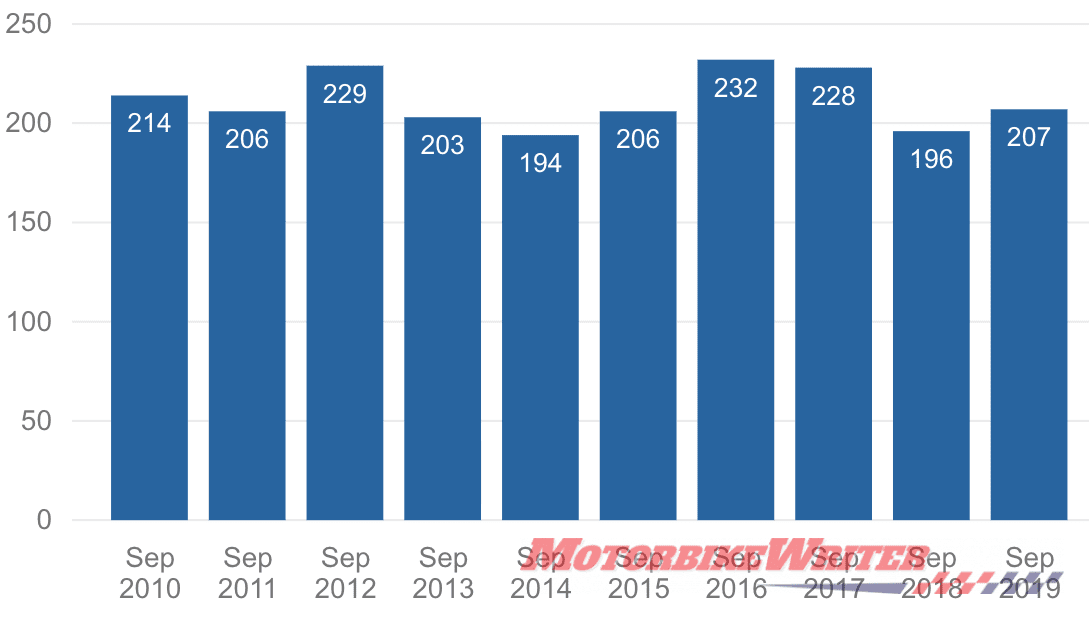 Motorcycle deaths in NSW up to the end of September were slightly up on last year, but down over the past four years.
In Queensland, rider deaths were down a substantial 16.6% by the end of September. 
Thankfully, there were no known rider deaths in Victoria this month. However, a tragic start to the year has Victorian rider deaths up about 28% over the previous year and the five-year average.
NSW crashes
These are the crashes on NSW in October:
Queensland crashes
Our sincere condolences to all the families and friends of those lost and our best wishes for a speedy and full recovery to those injured.
We would rather not report on crashes, but we hope the articles prompt readers to take even more caution and responsibility for their own safety.
Seeking cause and blame won't heal broken bodies.