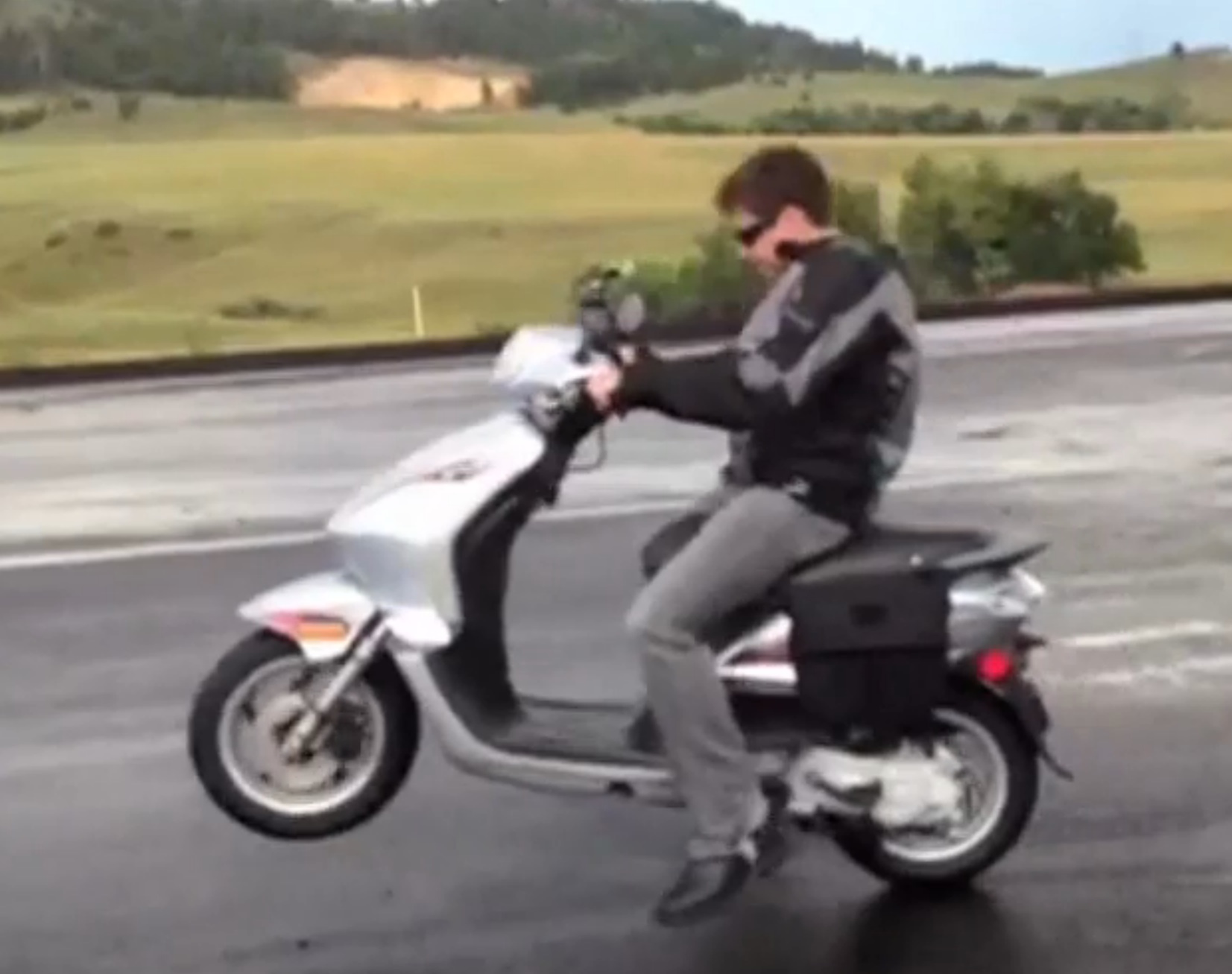 Motorbikes, scooters and the famous Sturgis Motorcycle Rally feature on the American version of Top Gear.
Now if you think the Australian version was bad, just imagine how painful the American version is.
However, any reference to two-wheeled shenanigans by this popular TV show has got to be good for the motorcycling community.
Look at how much fun the British crew had on the Vietnam special. It was probably one of the greatest episodes yet.
Even Jeremy Clarkson admitted how much he enjoyed the ride, even though he said he'd never allow his kids to have a motorcycle. (Of course, the bicycle hater may change his mind as he has with his current get-fit bicycle program.)
In the new Top Gear America show on the History Channel, the hosts head on a two-wheel road trip through South Dakota to the world's largest automotive event, the annual Sturgis Motorcycle Rally.
They start out on scooters and have to pass a series of challenges to progress to earn bigger bikes so they won't look out of place when they reach Sturgis.