Three years after lampooning the Labor Party's policy on electric vehicles, Scomo's about-face Future Fuels strategy has been hailed as a fizzer that is too little too late.
The Australian Government's strategy ignores the most important and effective measures to improve electric vehicle uptake, according to the Electric Vehicle Council.
The strategy is to "support and accelerate" the rollout of some charging infrastructure. 
However it does not include subsidies, tax incentives, or sales targets.
The rest of the world has for years been offering tax incentives, free parking and tolls and other incentives to get people to buy EVs.
Meanwhile, electric vehicles such as Harley-Davidson almost $A40,000 LiveWire are simply way too expensive for most people.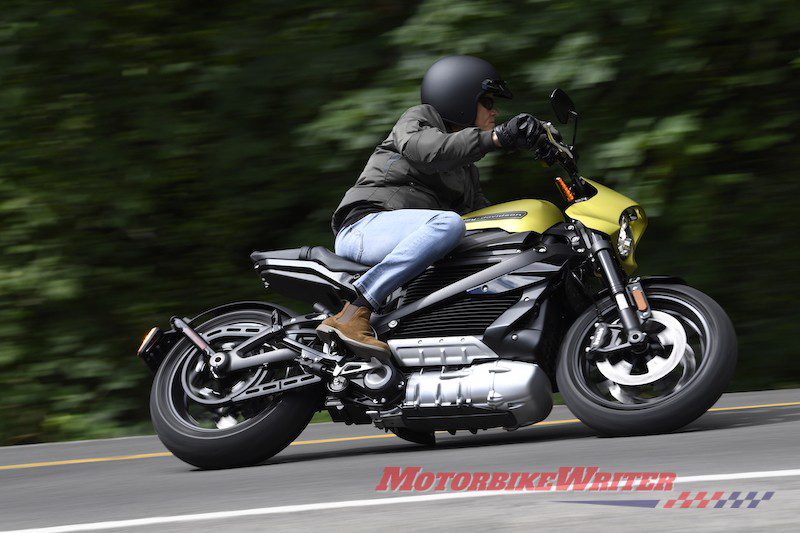 We know that there are several other manufacturers such as BMW and Energica that have electric motorcycles and want to export to Australia but are holding off because of the lack of charging infrastructure and incentives.
Electric Vehicle Council spokesman Behyad Jafari says the strategy also fails to deliver minimum fuel efficiency standards, which have been used in the US and Europe for decades. 
Fuel efficiency standards require manufacturers to sell vehicles with a combined level of emissions below a defined benchmark, encouraging the sale of zero-emission vehicles.
"There's no sugar coating it, Future Fuels is a fizzer," he says.
"If it contained fuel efficiency standards and rebates it would give Australians more choice. The best and most affordable EVs manufacturers are producing would make their way swiftly on to our market.
"Fuel efficiency standards are the absolute bare minimum of what you would expect in any 21st century plan.
"If Australia continues to be one of the only developed nations without fuel efficiency standards then we will continue to be a dumping ground for the world's dirtiest vehicles. It's sadly that simple.
"Future Fuels is certainly an advance on the government's rhetoric of the last election. The strategy has identified some of the correct benefits and pathways, but it does little to realise them.
"I welcome the progress we've seen, but it's far too little too late. For a strategy that has apparently taken years to write, it leaves much to be desired. Electric vehicles present a monumental opportunity for Australia not only in reducing pollution, but creating an innovative industry in manufacturing, technology, and services.
"The sector will continue to urge the government to take appropriate actions that get more vehicles to Australia and on our roads. It's a shame this government doesn't have the same ambition for Australians that the electric vehicle industry does."
At the last election the Labor Party called for half of all electric vehicles to be electric by 2030. Manufacturers are already setting those goals, but they may still dump old-tech cars and motorcycles here because of our lack of visionary policy, says Gail Broadbent is a PhD candidate who researches social attitudes to electric cars in the UNSW Faculty of Science, and is a former transport policy advisor in the NSW Government and for not-for-profit agencies.
She calls for subsidising EVs and rolling out more chargers.