Tom Cruise claims he does most of his movie stunts, including motorcycle stunts, and in the filming for Mission Impossible 7 he is even doing spectacular wheelies.
Although, as we can see from these images of filming in the UK the rider has a safety device to prevent being flipped off the bike or falling off.
Still, it looks like the rider is doing pretty impressive wheelies.
Is that wheelies Tom?
A second image shows Tom with his helmet off while sitting on the same bike, so we assume it's him doing the stunts.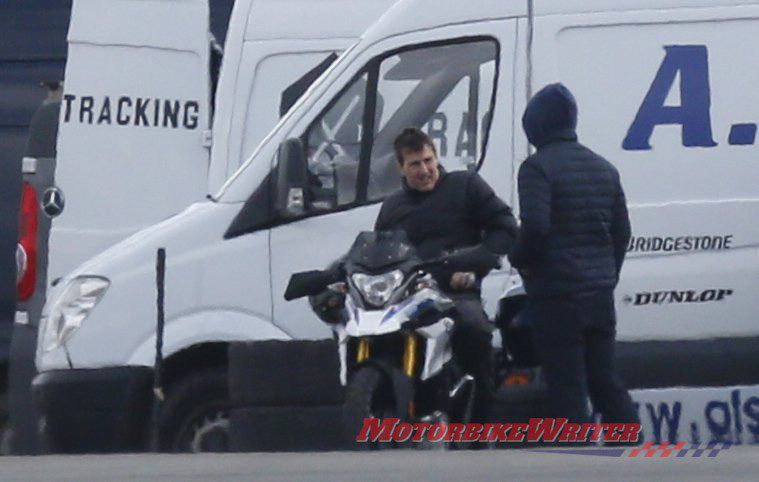 He's riding a G 310 GS which has a low seat height suitable for the short actor.
The wheelies were performed at the Surrey airfield where Top Gear is based.
Filming was moved from Italy over the pandemic threat.
Tom, 57, is a motorcycle fan and also rode a BMW R  nineT Scrambler in the Mission Impossible: Fallout movie.
He is known to request a motorcycle scene in most of his movies.
There is no release date yet for the seventh instalment of the Mission Impossible series.
Top Gun 2
Meanwhile, Tom will reprise the Kawasaki GPZ900R made famous in Tom Cruise's 1986 Top Gun in the Top Gun sequel to be released in June 2020.
This official trailer for Top Gun: Maverick shows Tom's character Maverick pulling an old tarp off a dusty old GPZ900R.
However, when he reprises the famous scene where he races a jet, he's now riding Kawasaki's supercharged H2R Carbon.
Work on Top Gun: Maverick started in 2010 with Tom joined by his original Top Gun co-star Val Kilmer.
Bike fan
Tom began riding at the age of 10 and owns several motorcycles including a Vyrus 987 C3 4V worth more than $100,000.
His first movie role with a motorcycle was Top Gun where he rode the Kawasaki Ninja GPZ900R.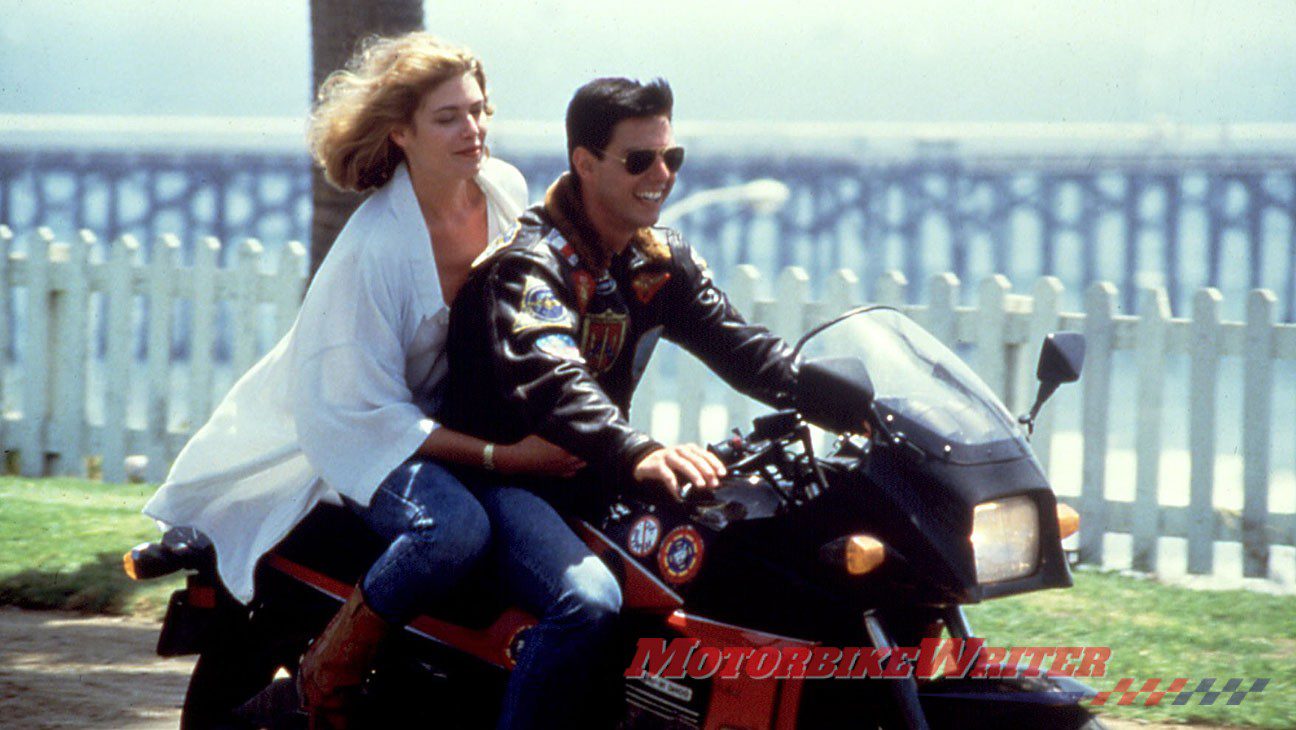 Since then he has ridden in many movies including Oblivion, Knight and Day, and Edge of Tomorrow.