Defending Dakar Rally champion Toby Price (pictured) crashed out of the rally this morning, ending his dream of a back-to-back win.
Price was having a good day, closing the gap to outright leader Joan Barreda Bort of Spain, then taking the lead in the fourth stage as Bort was delayed at the border crossing from Paraguay to Bolivia.
However, disaster struck at the 371km mark when Price crashed at 90km/h, broke his left thigh bone and shattered his Dakar dream.
He was evacuated by helicopter just over 10 minutes later and is sadly out of the rally.
"How things can change so quick," he says on his Facebook page.
"Was all going fine till one f#@king rock caught me out … that's how it is though I guess. Can't have all Dakars go perfecto. I wish it was a dream though.
"Huge thanks for all the messages."
Although Toby crashed and broke his neck and back four years ago, he is renowned for his consistency. He finished third in the Dakar three years ago on debut and became the first man to win the Dakar on only his second participation last year and the first Australian to win the coveted title.
Please click here to send him your messages of support.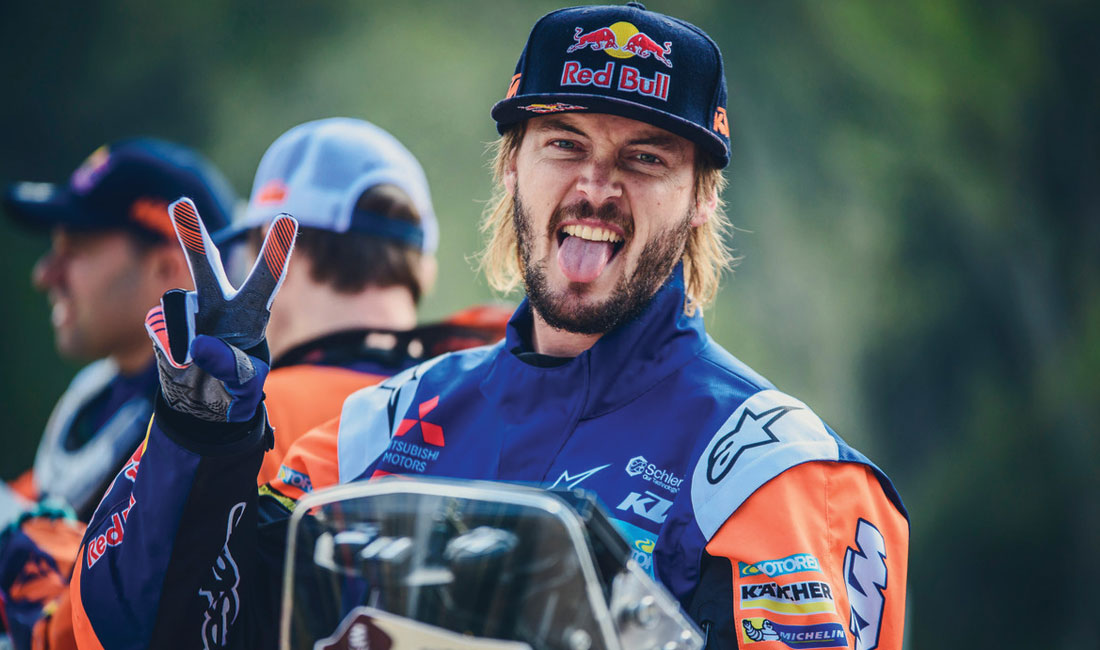 The first rider on the scene of the accident was Honda rider Paulo Goncalves who stopped to help and lost more than 20 minutes. He was credited with time and now lies in 10th.
Today's stage was won by Price's factory KTM teammate Matthias Walkner by 2m02s over Barreda, whose overall lead now stands at 22m16s.
The loss of Price is a blow to KTM's bid to pull off a 16th consecutive Dakar title with Honda holding the outright lead from Husqvarna rider Pablo Quintanilla of Chile, then Sam Sunderland (KTM) of England and Walkner of Austria and two other KTM riders.
KTM has four riders in the top 10 who can support each other, while Bort has 10th placed Goncalves and Ricky Brace of America to help him. Quintanilla has little support.
Meanwhile, two other Aussies are doing ok with KTM rider Todd Smith of Condobolin moving up to 13th position from 28th and Dakar debutante Matt Hart (Husqvarna) in a credible 54th.
However, Queenslander Rod Faggotter (Yamaha) who was 19th after stage three and was setting top 10 times today, failed to complete the stage with mechanical issues.
Bikers turn to cars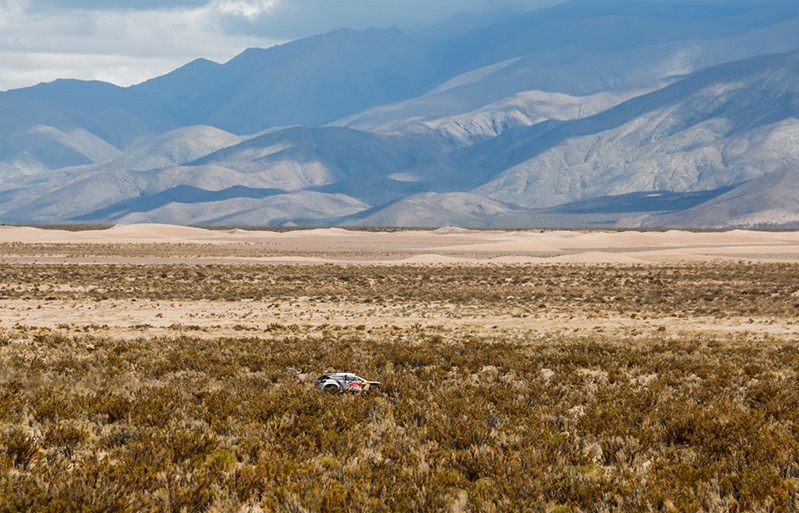 In the car category, the dream of former five-time bike winner Cyril Despres (Peugeot) to win in a car is starting to become reality with his first stage victory and an outright lead of four minutes.
The Frenchman took advantage of the problems encountered by his French team-mate Stéphane Peterhansel a six-time Dakar winner on a Yamaha.
In the quad race, Walter Nosiglia finally won his first victory on the Dakar in his home country.