Kits Designed to Pique Further Interest in the Bike
With the upcoming kickoff of the Scrambler 1200, Triumph decided it needed to really get people excited about the bike. The company released two Inspiration Kits for the new motorcycle. These will help make your Scrambler 1200 feel special.
There are two kits: Escape and Extreme. Both offer a unique take on what the Scrambler 1200 can become. The Escape Inspiration Kit is focused on turning the bike into a touring motorcycle that will gobble up the miles with aplomb. The Extreme Inspiration Kit increases the off-road prowess of the mildly capable Scrambler.
The Escape Inspiration Kit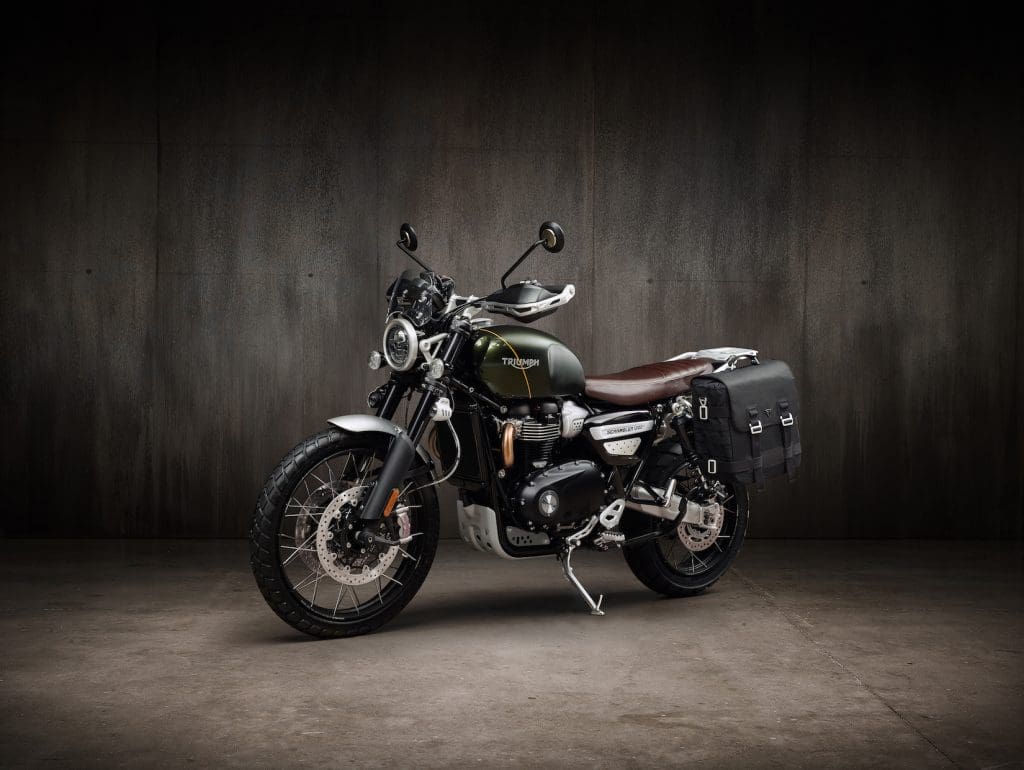 As I mentioned above, this kit is all about taking the Scambler 1200 and turning it into a more capable touring machine. The equipment included with the kit should help do this while also giving it a little visual flair.
The kit includes a rugged pannier and fitting kit, handguards, grab rack kit, LED fog lamps, center stand, and a flyscreen with the mounting bits needed. While this equipment should help make it a better tourer, it won't absolutely transform the motorcycle. You'll still be able to enjoy the bike for what it is.
The Extreme Inspiration Kit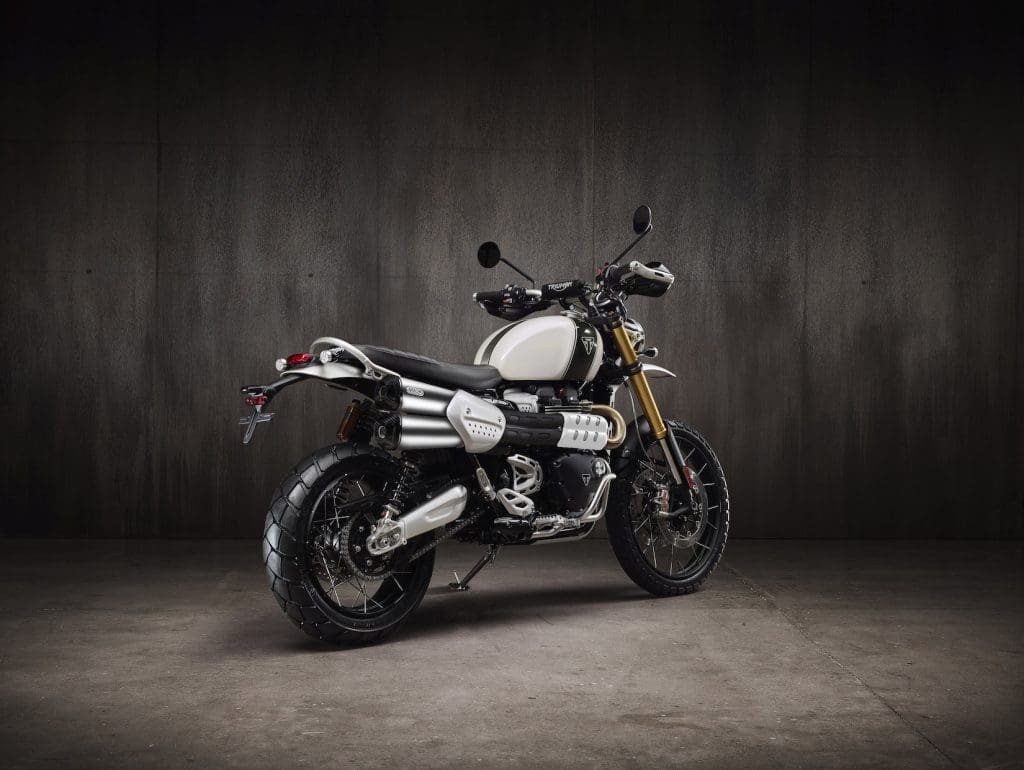 If you want to take your Scrambler 1200 the other way, then the Extreme Inspiration Kit is for you. Its focus is on making the Scrambler a more legit off-road machine. In order to do this, Triumph had to add a bit more equipment than it did for the Escape kit.
The Extreme kit includes a high front mudguard, carbon Arrow silencer, aluminum radiator guard, machined oil filler cap, black handlebar brace, LED indicator kit with rear light relocation kit, side stand base extension, stainless steel dresser bar, headlight grille, and headlight bezel. This is arguably a more extensive transformation than with the Escape kit.
While both kits add a little style and some extra capability, they do a good job of keeping the Scrambler 1200 what it is, which is smart. After all, Triumph doesn't want to change what makes the Scrambler alluring, just enhance what's there.
However, if you really want an off-road bike or a legit touring bike, you're better off with a different motorcycle. The kits help the model lean a little more one way or the other but neither wildly transform the motorcycle.