More Extreme, More Awesome
I kind of can't believe it's been 10 years since Aprilia introduced the RSV4. To commemorate the superbike, the company has decided to put out a limited-edition version of the motorcycle that is a truly dominant force. It takes what the RSV4 is and ups the ante.
During the 2019 Aprilia All Stars event at Mugello, Aprilia took the wraps off its new bike. Max Biaggi, the former WSBK and 250cc world champion, hustled the motorcycle around the track. The motorcycle is a true track monster. Thanks to numerous updates.
Aprilia started with the bike's weight. It was able to reduce weight considerably by adding in more carbon fiber and aluminum. The fairing, fuel tank, brake and clutch levers, brake and engine pump guards, foot pegs, and more have all been lightened to make the bike faster. The Marchesini forged magnesium wheels also have an impact on weight. According to MoreBikes, Aprilia was able to trim it down to about 364 pounds.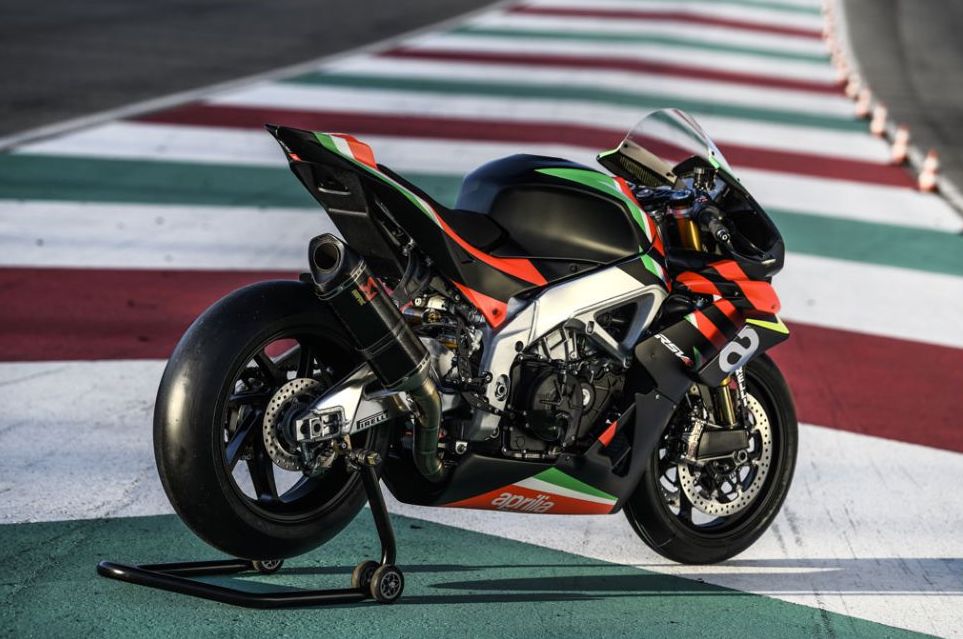 As far as the engine goes, the Aprilia RSV4 X gets a 1,100cc V4 that's been more than breathed on by Aprilia Racing. The team hand assembled the engine and fine-tuned it so it puts out 225 hp. The engine gets an Akrapovic exhaust system, MotoGP-spec air filter, and an ECU map specifically crafted for racing.
The gearbox is an Aprilia No Neutral one, meaning neutral is all the way at the bottom so that the shifts are quicker and smoother. The bike also gets some Brembo GP4-MS calipers and steel rotors with T-Drive technology.
Aprilia will make only 10 of the bikes to commemorate the RSV4 superbike. The new RSV4 X will cost 39,900 Euros, which is a little over $45,100. You can try to reserve the bike during the second half of April at Aprilia's website.