Famous charity riding couple Tex O'Grady and his cattle dog Bundy have racked up a million kilometres while raising funds and smiles around the nation.
Tex believes it is a world first for a rider and dog.
The pair clocked the magic million mark on their Moto Guzzi Stelvio on a recent trip to the Sydney Motorcycle Expo, although they have gone through several motorcycles over the years.
Tex, aged 61, and Bundy, who is now almost 77 in "dog years", have never had an incident on the bike in the 12 years they've been riding together.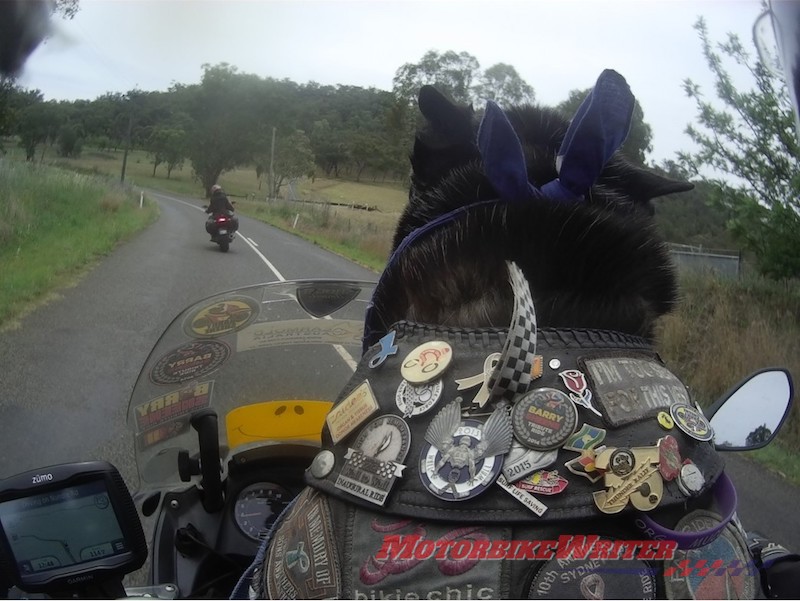 "We travel the countryside working with various charities, talking on men's health and mental health issues in particular," says Tex who was diagnosed with severe post traumatic stress disorder after retiring from the Navy.
"We haven't really had time out to celebrate the milestone.
"Still a few events on the calendar to be taken care of before we can kick our heels up!"
Milestone event
Tex hopes to take a break over the Christmas period, "re-evaluate a few things" and plan a celebratory ride event on for their milestone.
"Perhaps a long ride up the East Coast where riders could participate in all legs or one leg of the event," says Tex, a former around-Australia endurance record holder and road racer.
"We would charge a fee for each leg with 50% of the money going to Prostate Cancer Foundation and the other 50% going to Brisbane RSPCA."
The pair lead motorcycle charity rides throughout the country and appear at various public speaking engagements, many of them televised and covered by all sections of the media.
The delightful crowd favourites lead an annual ride for the Australian GP, at Phillip Island, as well.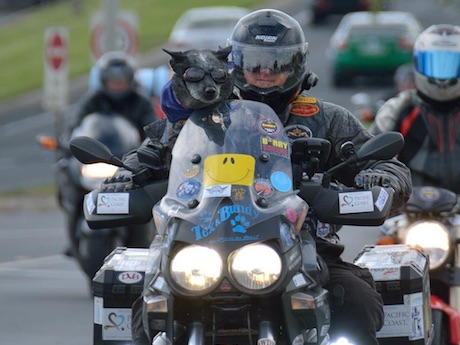 Tex and Bundy assist in raising around $500,000 dollars a year for various charities and causes.
"So an approximate amount raised is around $6 million in 12 years," Tex says.
"We have also raised a few million smiles on dials in that time!"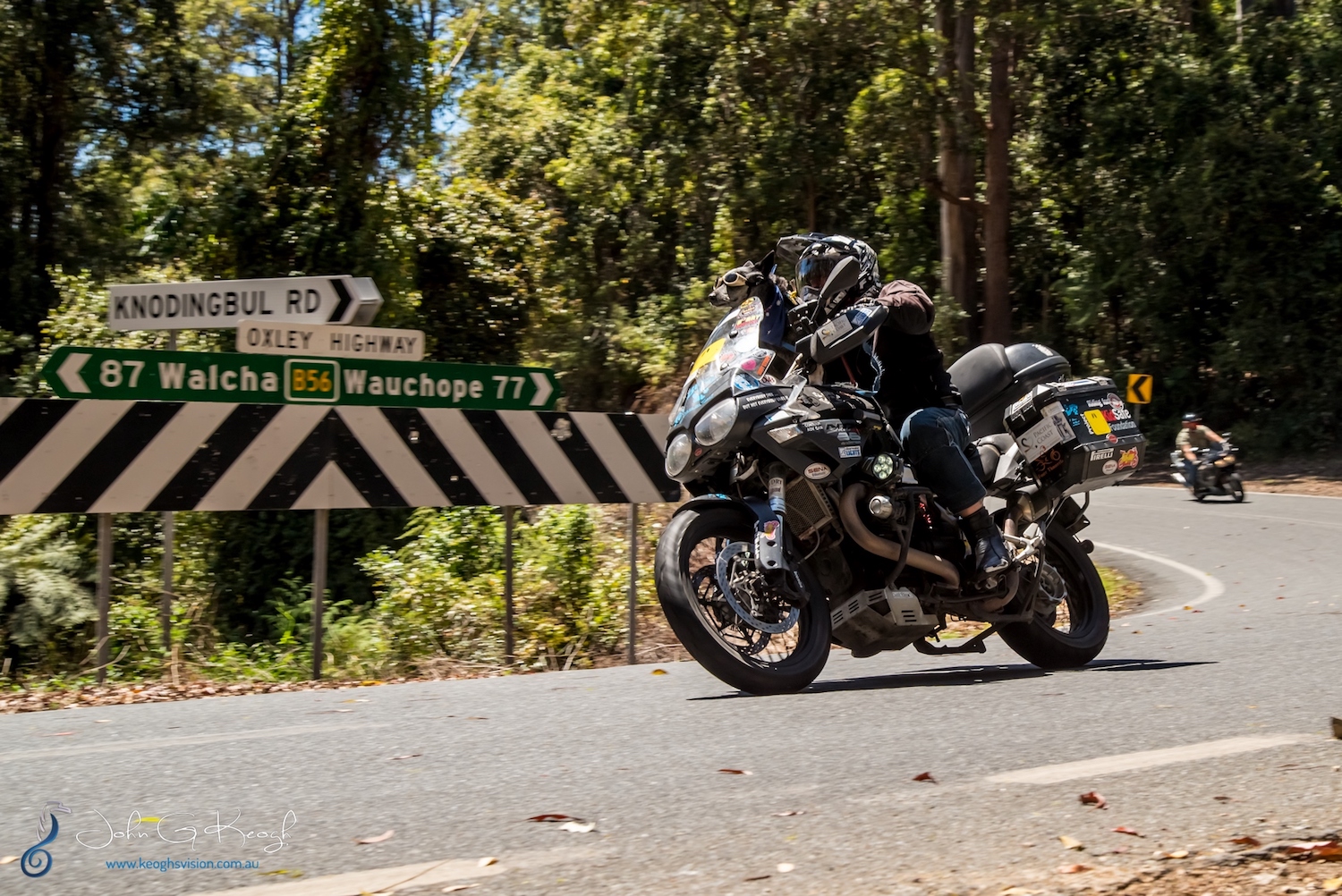 Tex and his previous dog Cash were inducted into the QBE national hall of motorcycling fame in 2006, the same year Bundy was born.
Cash passed away in 2005 after being hit by a car, whilst crossing a road.
Because of their charity work, Cash and Bundy were the only dogs allowed to sit between the rider and handlebars in Australia (except in the Northern Territory and South Australia).
Meanwhile, Tex reckons he's ridden more than 3 million kilometres in his riding career.
If you would like to support this great Australian team, contact Tex direct on 0431 108 529 or via email.
Bundy facts
Fastest motorcycling dog in the world (283km/h at Eastern Creek);
Travelled 2200kms in a 24-hour period;
Member of FarRiders;
Mascot for the Silent Service MCC;
Mascot for Blue Knights MCC ch.V;
Travelled more than 5000km of open ocean on a jetski;
Has done aerobatics in a light plane;
Is a qualified assistance and therapy dog; and
Most photographed dog in Australia.
Here are some more photographs of the pair supplied by Tex.