Harley Concept With Changeable Batteries?
In 1987 half of all Harley-Davidson riders were under the age of 35. By the year 2000, that number was closer to 15%. Today though? Oof… The average customer today is 48 years old and the brand no longer even bothers reporting the age demographics of buyers anymore. There has always been a disconnect between Harley-Davidson and the youth of today, and they have recently been scrambling to rebuild that bridge.
The LiveWire was styled to appeal much more to younger customers, but with a $30,000 price tag on a motorcycle that doesn't even brap it's no surprise younger people still arent getting onto them. Keep in mind, you can get a Tesla Model 3 for $35,000 (just $5000 more) and it comes with twice the wheels, batteries, features, and safety.
With buzzwords like "revival" and "reimagination" being associated with the brand as of late, it's no surprise to me that this concept bike I'm about to share with you is called, quite literally, the "Harley-Davidson Revival".
I appreciate what Harley has been doing as of late but it kind of reminds me of a stepdad sitting down to play games with me even though he has no idea what he's doing and indirectly makes the experience worse for everyone.
Although this is just an exercise in design, I'm trying to relate it to the current situation of the H-D company as it would fit right in with their recent brand goals.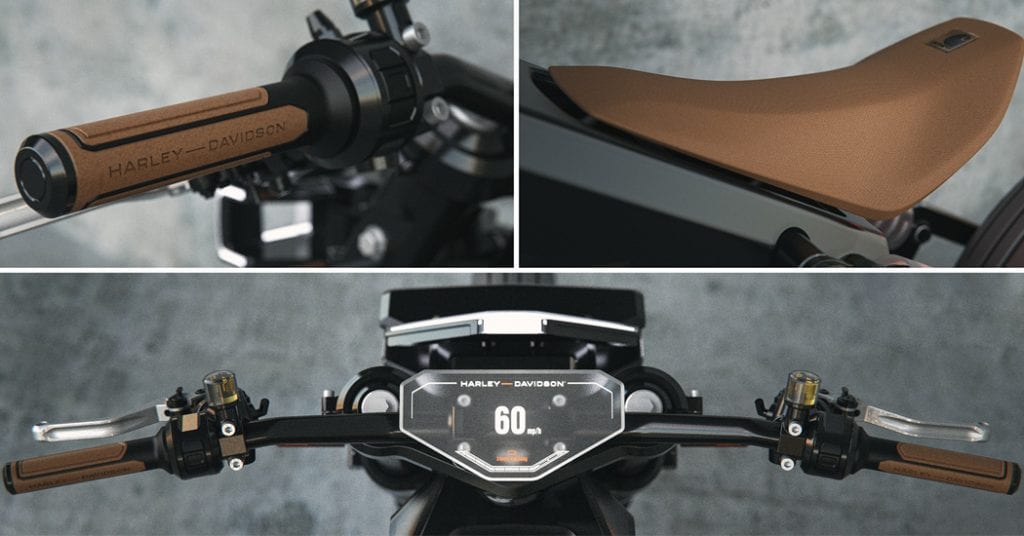 It's a difficult predicament, as the more they pander to younger audiences, the less that the die-hard Harley boomers are going to be satisfied.
The bike itself looks beautiful though, very interesting and futuristic; definitely, something that will resonate with the younger crowd in my eyes (hi, yes, I'm younger crowd).
Tanner Van De Veer, a product designer and recent graduate from the University of Cincinnati College of DAAP cooked up this design and featured a business model that includes a subscription-based battery replacement program aimed at negating the need for charging.
Concepts come and go, but it's a good start to get an idea of the vision of a brand and where they would like to head. I still give Tanner props as the design is very sleek and exotic. That headlight assembly is just beautiful and screams "New Harley-Davidson".