Swann Insurance has dropped its age cut-off for motorcycle insurance after a 76-year-old professor was denied insurance for his Indian Scout motorcycle last year.
Dr Marcus Wigan had been trying to enter an online Swann Insurance MotoGP competition in which entrants only had to apply for a quote. The competition gave no stipulation of an age limit.
However, when he filled in his birth date, the online application rejected his entry with the comment: "Age is not acceptable".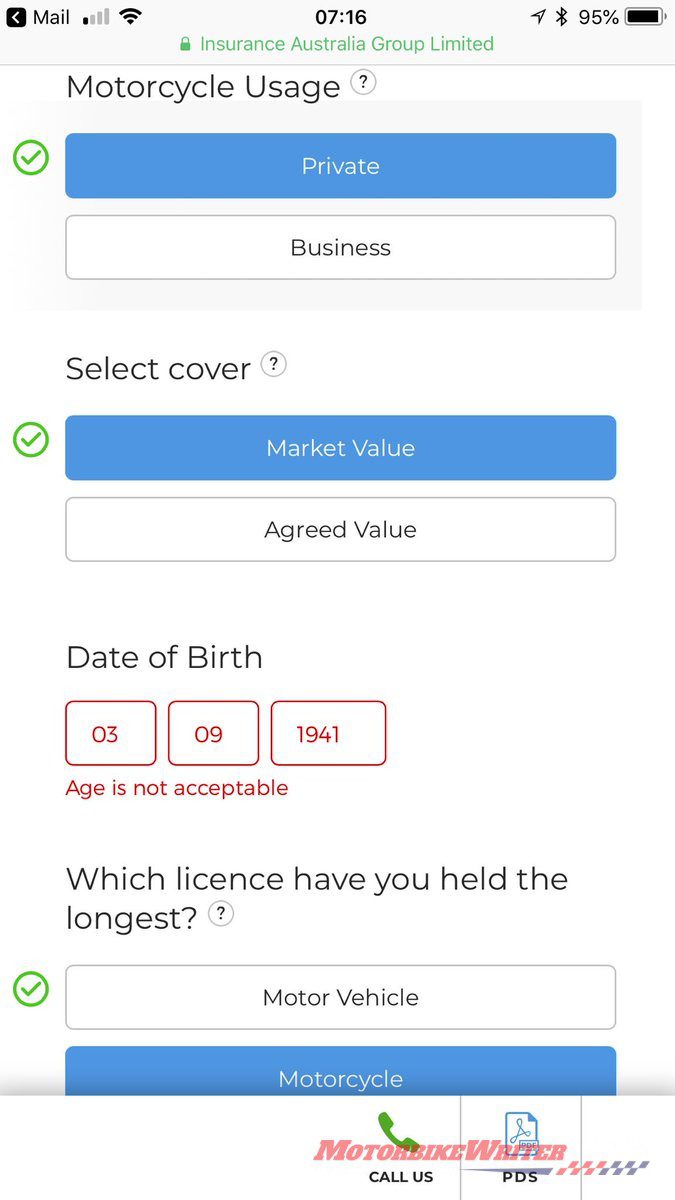 The emeritus professor of transport tried to fill out the competition several times but was repeatedly rejected for his age.
"Ageism takes many forms," says Marcus who has been riding for 62 years "without a single accident" and had been insured in the 1990s with Swann.
He phoned Swann's parent company, IAG, who told him they had a "business rule" that no quotes were handled for ages over 75.
Marcus made several follow-up phone calls.
"Finally a junior manager entered my details manually. I didn't win," he says.
Marcus left a formal complaint and received a phone call from IAG's lawyer who followed up with a letter stating that they felt the manual entry had covered Swann's requirements in this case.
Human rights issue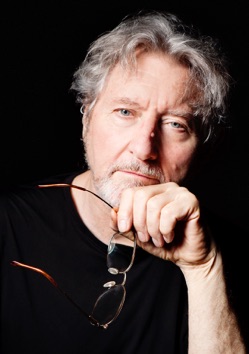 Marcus then rang the Australian Human Rights Commission and asked if he had a valid age discrimination complaint.
"After a while I was asked by HRC to state what would resolve my complaint. I stated effectively exactly what IAG finally decided to enact," he says.
Marcus received the following letter on April 1, although it is no joke!
Swann's Guidelines and acceptance criteria will b e adjusted to accept quotations for motorcycle riders aged over 75 automatically, without any requirement for discretion. Further, Swann's online systems rules and ratings will reflect the automatic acceptance of quotations for motorcycle ridders aged over 75. Swann will ensure that all relevant staff are aware of the updated acceptance rules. Whether cover is offered is otherwise subject to the usual underwriting criteria.
We contacted the Australian Financial Complaints Authority who advised that each insurer has their own underwriting criteria.
They refused to comment on this case.
Marcus says the Swann decision is a good model for the insurance industry to adopt.
"It is what I asked for, it's perfectly sensible and allows normal underwriting analyses and decisions to continue without arbitrary age cutoffs as 'business rules'," he says.
Age restrictions on licence
There is no age restriction on motor vehicle licences.
However, each state does have certain restrictions on aged licence holders.
They may be required to carry a current medical certificate and have annual or biennial medical check-ups to assess their suitability to hold a licence.
They may also be restricted to the use of a vehicle within certain times and areas.
There is no distinction between licences for cars or motorcycles.
Click here for more specific details on aged licence restrictions.