The scrambler trend seems to be getting out of hand with Suzuki the latest to offer a "mild" scrambler kit to convert their SV650 naked bike.
So far the €1350 ($A1900) factory kit is only available in France, but they could just be testing the waters for the rest of the world.
Suzuki Australia has been silent on whether they would offer the kit here.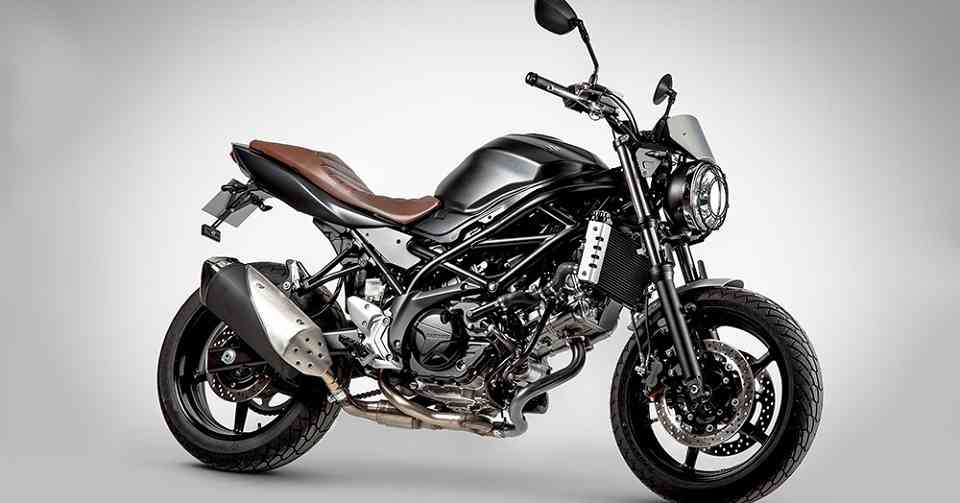 Suzuki is one of the few companies that has not yet developed a dedicated scrambler model.
Scrambler by name only
Mind you, many old timers or mature-aged riders would argue that none of the modern scramblers is really a scrambler at all.
Scrambler is an old term for a dirt bike up to about 650cc capacity that raced on off-road tracks with low jumps (by today's standards) and various obstacles.
The old scramblers died off in the mid-70s, replaced by the far superior modern motocross bike with more power, lighter weight and longer-travel suspension.
Of course, the scrambles tracks have also evolved into today's MX tracks with massive jumps and stutters that would kill one of those scramblers in a lap.
Wind the clock forward about four decades and the term, scrambler, has returned.
Modern scrambler history
Triumph was the first to contort the nomenclature with its derivative from the Bonneville in 2006.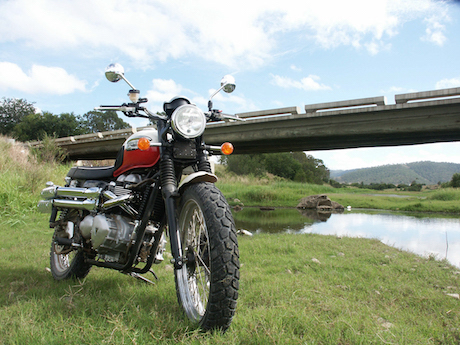 There followed a boom in custom houses turning road bikes into scramblers.
Manufacturers were initially slow to recognise the trend, but it has boomed in the past few years since the Ducati Scrambler was introduced.
It quickly became the super bike company's top seller and this time last year was voted the best of the modern scrambler models by Motorbike Writer readers.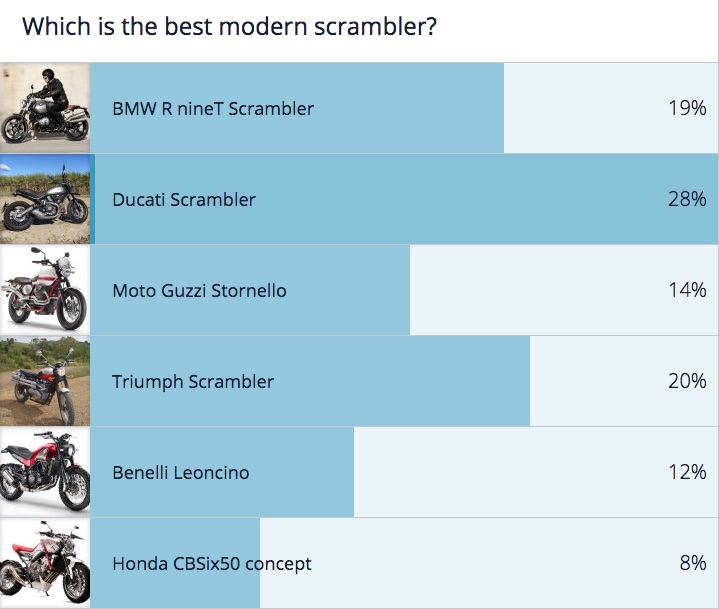 Now, it doesn't seem to take much for a motorcycle company to term their road bike a scrambler.
Yamaha's SCR950 is a good example.
It seems that to turn a road bike into a scrambler, all you have to do is add a mix of wire wheels, slightly knobby tyres, higher fenders, bash plate, MX-style bars, higher clearance and/or higher exhaust pipe.
Many also have a retro race theme, so they might include vintage-style paintjobs, race number plates and/or fork gators.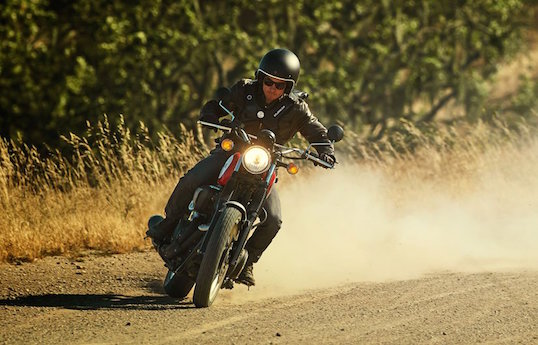 Oh, and your advertising images need to show a hipster doing powerslides on a smooth dirt road.
None of the modern scramblers is yet a ground-up, purpose-built model. All are derivatives of existing road bikes.
Suzuki SV650 scrambler kit
In the case of the Suzuki SV650 scrambler kit, they added a retro brown leather seat, Dunlop Mutant dual-sports tyres, wide LSL handlebars and large metal footpegs.
But the exhaust hasn't changed, the 135mm clearance remains, wheels are unchanged and there is no bash plate or fork gators.
Let's be fair. The SV650 is a great platform for a scrambler and it wouldn't take much for them to produce one straight off the factory floor.
The engine has good low and mid-range torque to suit a scrambler-style bike and it's nice and narrow.
Several custom houses have already recognised this potential.
We expect to see the Suzuki factory version as soon as next year. Let's hope they go a little further with higher clearance, higher pipe, wire wheels, bash plate and fork gators.