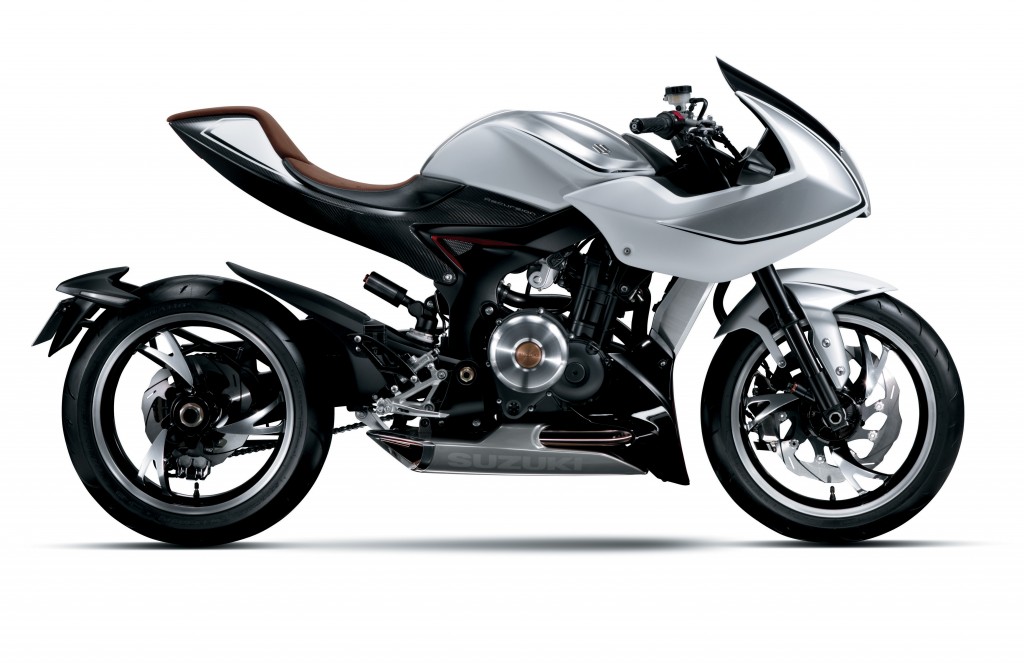 Could turbo-charging be the future for Suzuki sportsbikes?
As the Japanese manufacturer releases photos and details of its 2014 GSXR-1000, it has also previewed a couple of concept bikes which will be featured at the Tokyo Motor Show later this month.
One is the spunky looking Recursion with a turbo-charged 588cc parallel twin that pumps out 75kW of power at 8000rpm and a massive 100Nm of peak torque from just 4500rpm.
The Recursion concept sportsbike may not have a litre-capacity engine and may be 30kW shy of the naturally aspirated Gixxer, but it is only 10Nm short and looks to be way lighter.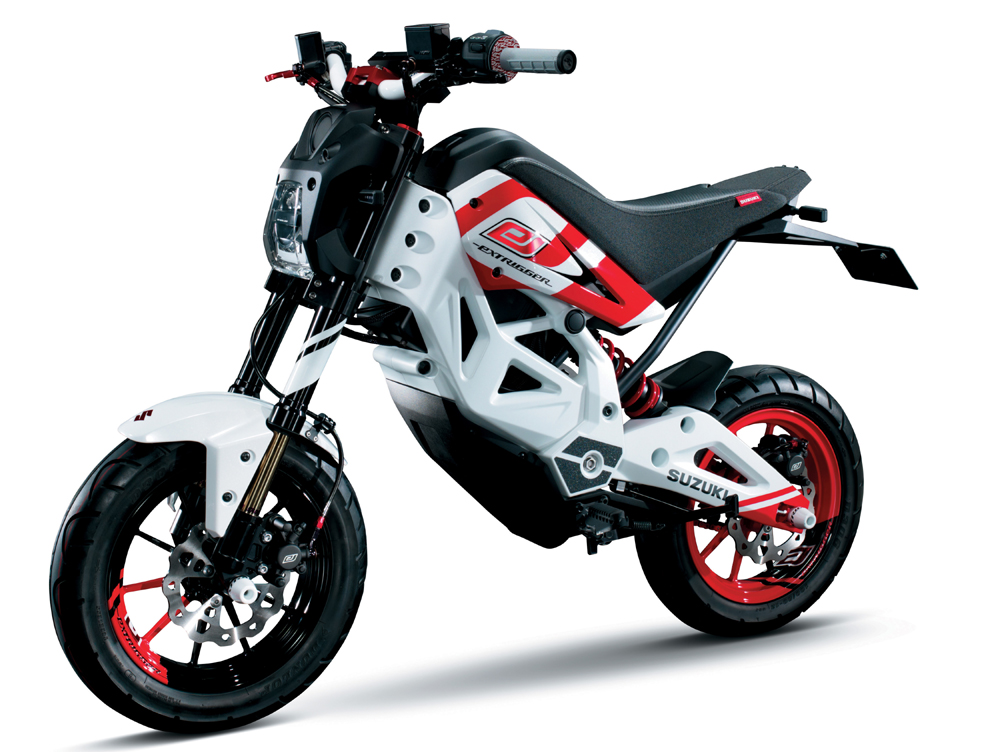 Todays turbos are compact and reliable, and able to be tuned for manageable power delivery rather than scary "light-switch" response. Car companies have been using turbos for years to make cars lighter,  smaller and more fuel efficient without sacrificing power and pleasure.
Recursion means "flowing back, repeating" which is what a turbo does with the exhaust.
It has a cast chassis with a single-sided swingarm and single front disc brake which should be enough since it's a mid-weight bike.
The other concept is the Extrigger, an electric monkey bike for children.
Meanwhile, the largely unchanged 2014 GSX-R1000 still has no traction control or ABS like many of its competitors.
It is still powered by a 999cc inline-four with 130kW of power and a kerb weight of 203kg.
New for 2014 are paint schemes and a higher grip seat. That's it.
Bring on the turbos!