Suzuki has confirmed its barnstorming GSX1300R Hayabusa – or Busa to its legion of fans – will cease sales in many markets this month as its engine no longer meets tough European emissions regulations.
But production will continue in Japan for those countries that do not accept the latest Euro 4 regulations such as Australia and the USA.
Although the emissions regulations that end the sale of the Hayabusa in most markets were introduced in January 2016, existing motorcycles had a grace period that ends on December 31.
There is talk that an updated Hayabusa will come in 2020 when the emissions rules get even tougher with Euro 5. Suzuki has been developing turbo technology, so it could have a blown engine.
Australia is still on Euro 3 levels for motorcycles with Euro 4 coming. Meanwhile, cars in Australia already meet Euro 6 standards.
In Australia, the Hayabusa is still selling at $19,450 with free on-road costs.  
Suzuki Motorcycles Australia confirms they will continue to sell the bike so long as it is produced.
The 2019 Hayabusa comes in red and white and black and red.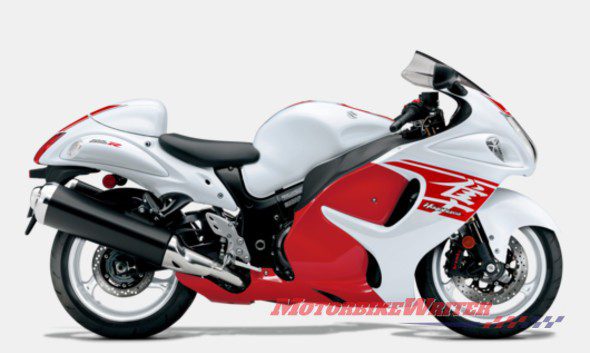 200mph machine
Hayabusa was the first production bike to reach 200mph (321km/h). It was given the Japanese name for the peregrine falcon which is the world's fastest bird at 200mph.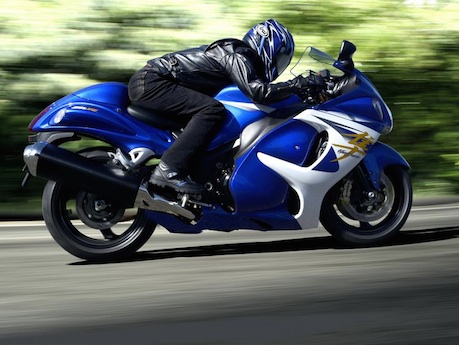 A year after the Hayabusa was launched in 1999, Japanese and European motorcycle manufacturers agreed to impose a 300km/h limit on bikes to avoid a legislative ban on hyperbike speeds.
There has only been one significant update in 2008.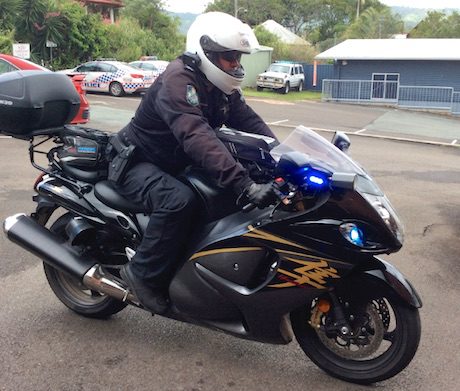 Busa revival?
There was hope that the bike would get a new lease of life this year with an upgraded engine and even turbocharging.
Instead, Suzuki has relaunched the revered Katana. It is powered by a long-stroke version of the fuel-injected 999cc inline-four engine from the GSX-R1000.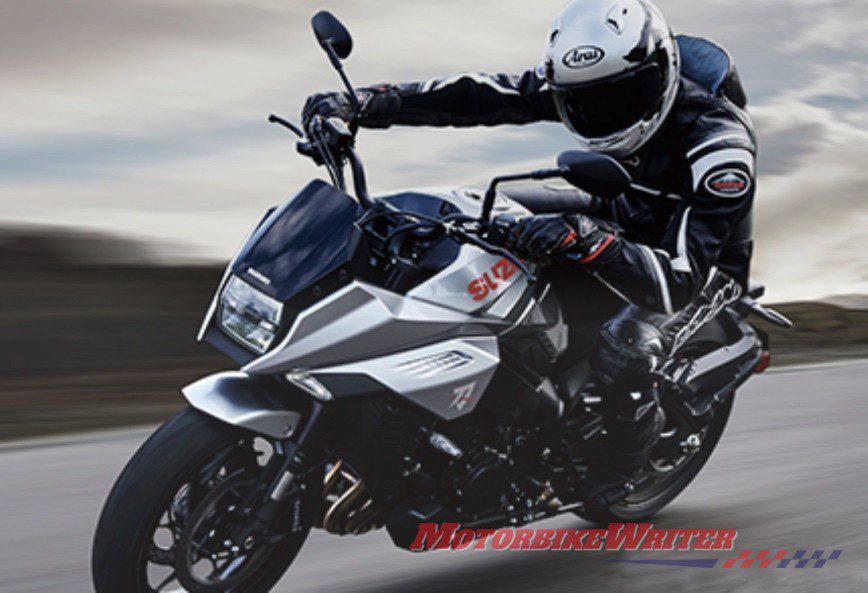 It produces 110kW at 10,000rpm and 108Nm of torque at 9500rpm.
That's still a long way short of the Hayabusa which originally had 129kW of power from its 1299cc four-cylinder engine. In its current guise, it produces 145kW.
Meanwhile, Suzuki Motorcycles Australia is taking deposits of $1000 on the 2019 Suzuki Katana.
They will be available in "limited numbers" and in two colour choices. Final pricing has not yet been revealed.