July is typically a great time for motorcycle discounts after the half-year sales reports, with Suzuki Australia leading the price war.
The 2018 GSX-R1000 ABS is being offered at $19,990 ride away with 12-months rego and an optional Suzuki Bi-Directional Quickshifter thrown in. 
It is normally $21,990 without the shifter, while the GSX-R1000R with the quick shifter factory-fitted is $25,490.
They are available in Suzuki blue, black and red.
Buyers should allow up to eight weeks for the quickshifter to arrive but fitting is free.
The quickshifter allows the rider to upshift and downshift without using the clutch.
You can also change up with the throttle wide open and on downshift, it automatically blips the throttle like a pro-racer to match engine speed with the next-lower gear ratio.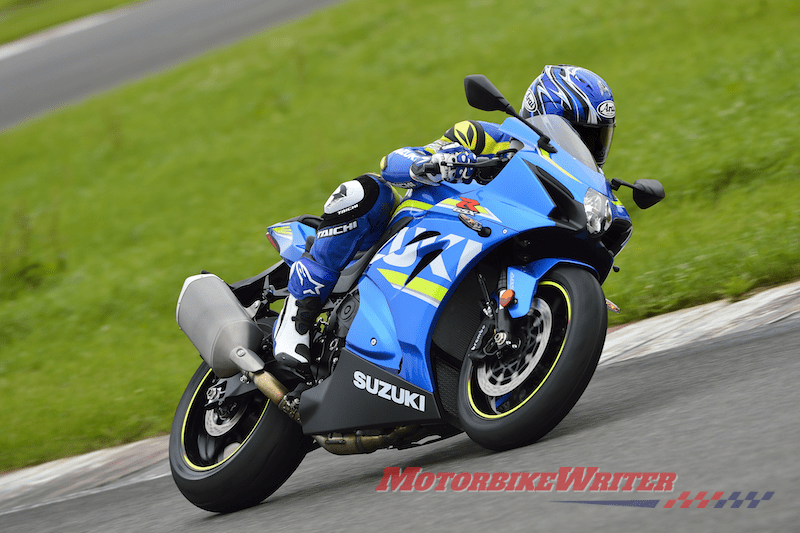 Discounts
Sports bike sales are continuing to trend down as they have been for a few years now and you can even pick up brand-new 2016 models off the showroom floors.
In fact, Suzuki still has non-ABS GSX-R1000 models available at $17,490 and $18,490 with ABS. 
Honda also has 2016 CBR1000RR models at $16,999 while the 2017 model is $22,499 and the SP is $28,499.
Kawasaki's ZX-10R is $23,500 and winter edition $23,200 while the Yamaha R1 is $23,999.
We expect the other manufacturers to soon follow suit with discounts throughout July.
UPDATE: CFMoto has joined in with their LAMS 650MT now $6990 ride away, dropping a further $500 off the price. Plus buyers will also receive a free CFMoto rider jacket and helmet worth $350.