The new holy grail of motorcycle jeans seems to be single-layer denim with the abrasion-resistant material woven into the fabric.
The latest to release single-layer denim riding jeans is Suus, a Melbourne-based website and factory that started making urban custom bikes and selling vintage and new riding gear in 2013.
Single-layer advantages
The advantage of single-layer denim is that the protection is all over the product, not just in there most vulnerable areas.
It is also lighter and cooler because there are no extra layers.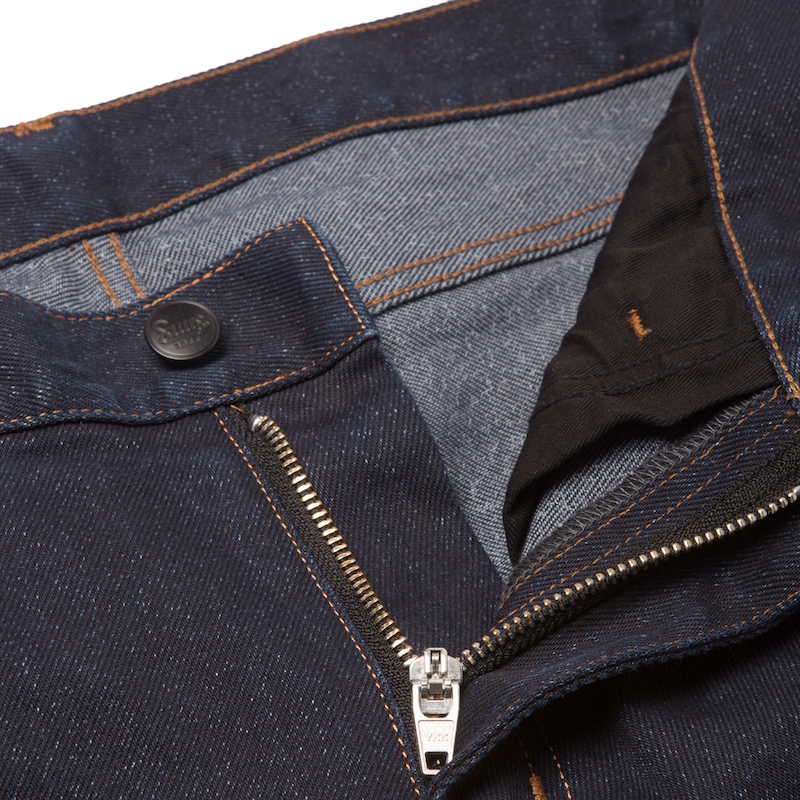 Suus spokesman Richard Elis says their new Road Denim jeans are made in Australia.
"They're single layer and abrasion resistant, blended with UHMWPE," he says
UHMWPE is Ultra-High Molecular Weight Polyethylene, a new Dutch fabric that is claimed to offer similar protection to leather.
The fabric in these jeans is tested using EN-13595-2 and the supplied armour is rated as EN1621-1:2012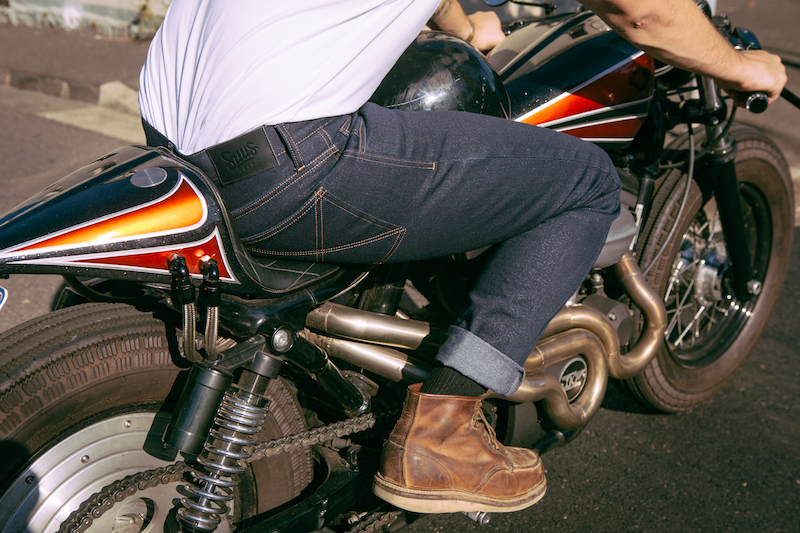 "We're really going for a no-nonsense approach here – well made, good looking jeans that will stand up to a nasty fall," Richard says.
The jeans sell for $420 to $460.
"The high price tag is justified in the quality and craftsmanship," Richard says.
However, it's not as expensive as other single-layer jeans made by fellow Melburnians Saint.
Claims and counter-claims
Meanwhile, Draggin Jeans has been working on single-layer denim, but claims it does not yet meet their high standards.
The Sydney company disputes the claims and testing procedures of other manufacturers.
For riders it is impossible to know who is right until a university five-star rating system for motorcycle protective clothing is available. There is no word yet on when that will happen.
Meanwhile, the Suus armoured jeans in black and blue have hit the market and we will be testing them in the next few weeks.