Riders who have crashed in the past decade are being invited to do a survey into rider behaviour that expands on a previous pilot study into the effects of ABS in motorcycle crashes.
Click Here to participate in the "Dynamics of Motorcycle Crashes Survey".
Pilot study
In 2016, UK motorcycle road safety researcher Dr Elaine Hardy contacted us to attract Australian riders who had been in an ABS-equipped bike crash to participate in her pilot study.
A year later she released the results of the first real-world study of ABS effectiveness called "Effects of ABS in motorcycle crashes".
It involved surveying 61 male riders and one female from Australia and Europe who had been riding an ABS-equipped motorcycle when they crashed.
The pilot study found that the correlation between speed and serious injuries was random and indicated that riders overwhelmingly recognised the risk of injury and thus wore protective clothing and helmets.
Now Elaine is again seeking riders from around the world to participate in her new survey.
"We don't know if there is any difference between riders in the UK, US or Australia, which is one of the reasons for doing the survey," she says. 
"I don't know the most common causes of crashes for motorcyclists apart from what ever information is 'out there', hence the survey."
Elaine says she will provides with a report on the study at the beginning of next year.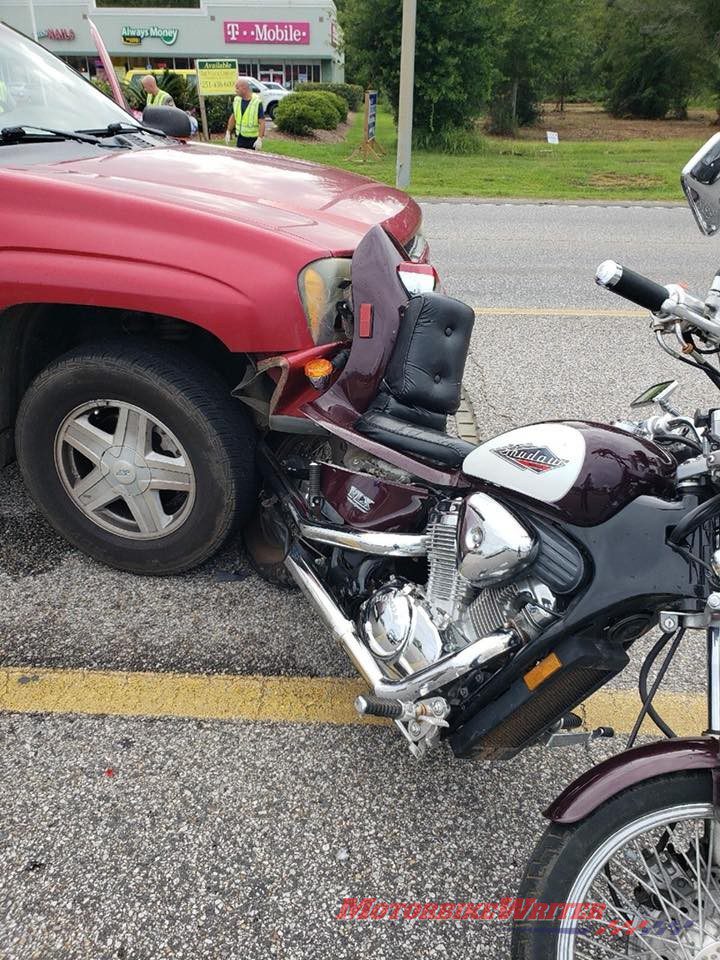 Crashed riders' perspective
"From a rider's perspective, we are constantly being criticised for speeding, being risky or being responsible for our own crashes and injuries," Elaine says.
"But we know that it's not that simple. In fact it's complicated and it would be really helpful to understand what happens, how it happens and why it happens.
"There are numerous factors that need to be considered in all crashes and it's time that you the rider gave your perspective about the circumstances."
The survey will remain live for six months and the aim is to produce a report for the beginning of 2020.
Survey analysts
Elaine says everyone in her team of investigative analysts is also a motorcyclist.
The analysts are: Stephane Espie, Research Director IFSTTAR, France; Elaine Hardy, Motorcycle Research Analyst, UK; Dimitris Margaritis, Research Associate, CERTH/HIT, Greece; James Ouellet, Hurt Report co-author, USA; and Martin Winkelbauer, Senior Researcher, KFV, Austria.
The new survey is designed to provide a better understanding of the dynamics of motorcycle crashes.
It expands on the pilot study and is provided in eight different languages: French, Swedish, Norwegian, German, Spanish, Italian, Greek and English.
The survey will be disseminated throughout Europe, the USA, Canada, Australia, South America and beyond.
"This time the survey looks at motorcycles with and without ABS in order to provide a comprehensive comparison of these braking systems," Elaine says.
Riders are asked 39 questions divided into four sections: 1) About you and your motorcycle; 2) Background; 3) Crash Details; 4) Comments.
None of the questions is mandatory and responses are anonymous.
Click Here to participate in the "Dynamics of Motorcycle Crashes Survey".