Last Sunday, Indian Motorcycles introduced its fourth model, the full-dresser Roadmaster … but they're not done yet.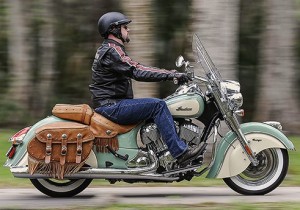 In fact, that is the theme of their promotional video which shows the three Chief models they introduced last year at Sturgis – Classic, Vintage and Chieftain – together with the Road master and a crate with the date 8-2-12 which is tomorrow.
Inside that crate is their fifth model which will be unveiled tomorrow night at 8 at the Buffalo Chip Saloon in downtown Sturgis. MotorbikeWriter will be there and we're guessing it's a stripped-down version of their bike as a new entry point.
While in previous stories we considered the possibility that Indian Motorcycles might add a smaller capacity engine to compete with Harley's Street 500 and 750, the tips are that it will have the same 111 Thunderstroke engine as the others.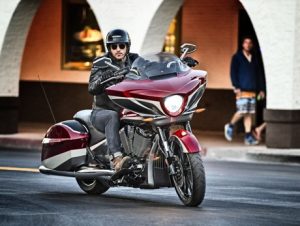 It's not that they couldn't do it. The company is owned by Polaris which has a lot of engineering and financial clout to pull it off. After all, when they bought Indian a few years ago. They switched off the North Carolina factory and relocated to Iowa in the opposite corner of the US in just eight days.
They are a multi-billion-dollar company with enormous resources. Polaris introduced several new models earlier this year and now have the three-wheeled Slingshot, while their Victory Motorcycles division introduced the Gunner power cruiser a couple of months ago and the Magnum custom bagger last Sunday, so they are not shy in developing new product.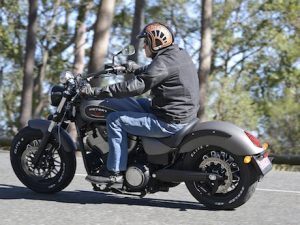 While Victory caters for a wide cross-section of customers, Indian is being marketed as a more premium product. Still, an entry-point Indian would make it a little more attractive to aspiring customers.
The big tip is that whatever the configuration of the new model it will revive the Scout name just as the Roadmaster revived that old Indian model name.