Popular Oxley Highway riders' rest stop Gingers Creek Bush Resort is struggling after bushfires closed the road a month ago with clean-up keeping it closed another month.
Owner and Ducati Hypermotard rider Gary Hartas says the bushfires burnt down their accommodation (above), but the cafe is untouched.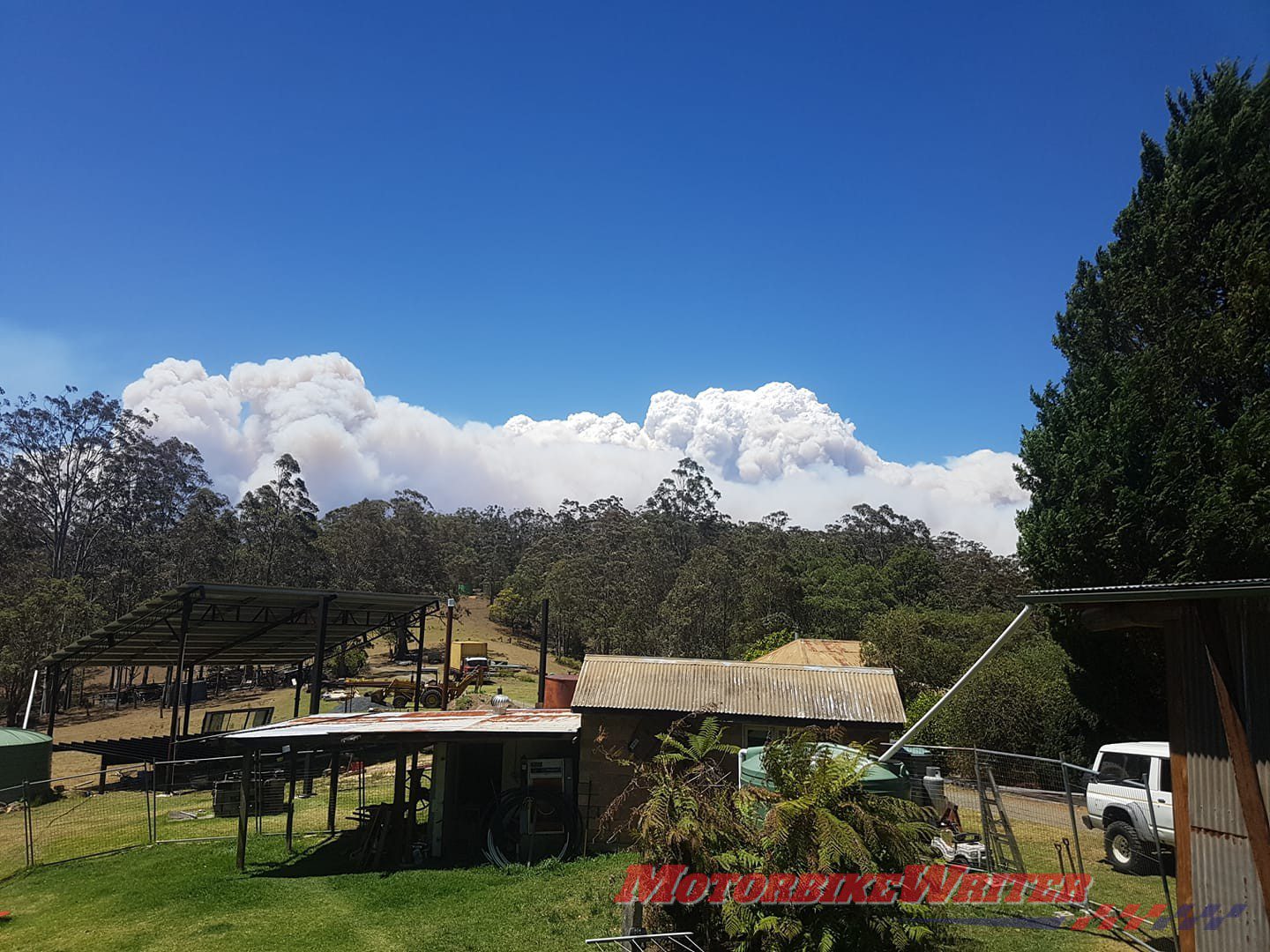 "The shop is fine, just the accommodation down the back," Gary says.
"The fires are still burning up the road. All the grass and highway around us is now burnt.
"The clean-up on the highway will take a while to clear up."
So staff member Tiohnee Ford has started a GoFundMe page to support Gary while the road is closed and no income is coming in.
In the past coupe of days almost $2000 has been raised.
Click here to show your support for this popular biker cafe and rest stop.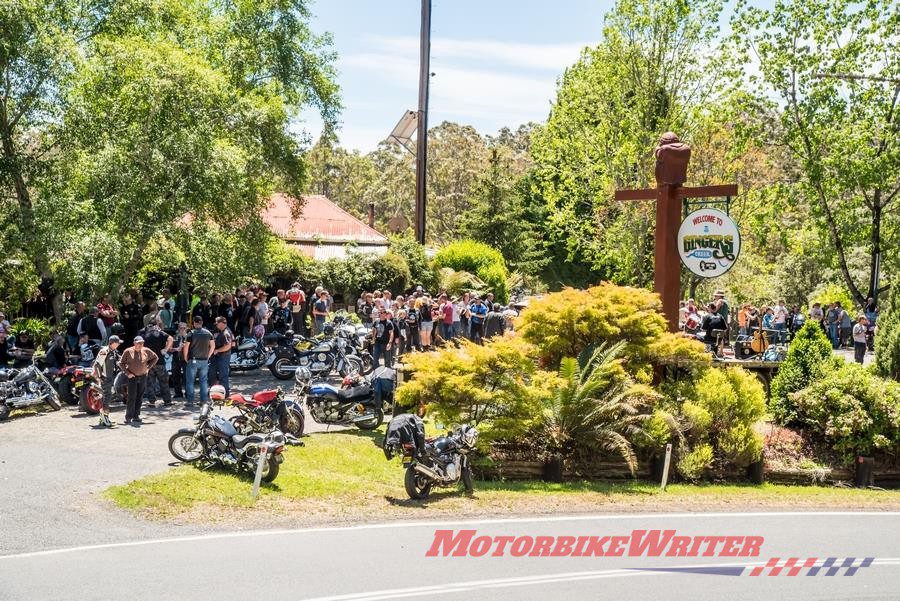 "Tomorrow (23 November 2019) will be a month that the highway has been shut," Gary says.
"The RMS (Roads and Maritime Services) can't give me an answer on when it will open. 
"Maybe another month. I heard talk about even January.
"Losing lots, mate."
We also asked the RMS and they gave this reply: 
The Oxley Highway will remain closed between Long Flat and Walcha for up to four weeks because of the ongoing impact of severe bushfires.

Blazes have caused substantial damage requiring the removal of fallen trees and rocks, and the restoration of damaged guard rails and road surface. Further, four retaining walls have been extensively damaged by the fires. These need to be replaced to ensure the safety of road users on the Oxley Highway.

Transport for NSW will reopen roads as soon as it is safe to do so, but our first priority is the safety of motorists and the community.
Meanwhile, the NSW Rural Fire Service website shows a bushfire still burning just south of Gingers Creek.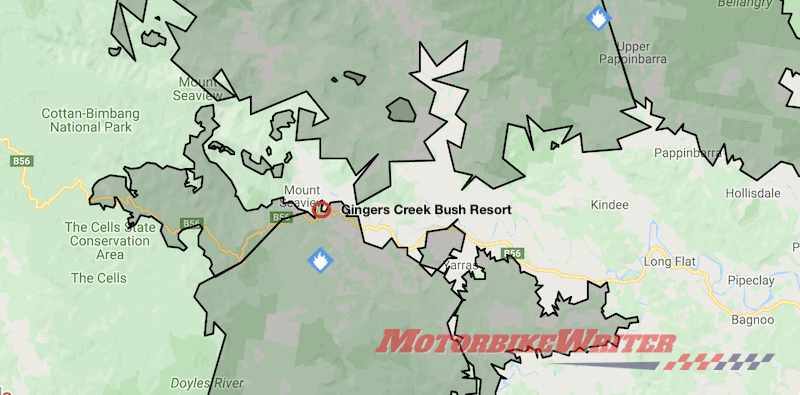 Motorbike Writer reader Ron Grant is a regular visitor to Gingers Creek after hitting the adventure trails in the area.
He says he is concerned that without an income it could be all over for the business.
"I am personally prepared to tip in some dollars to ensure it continues," he says.
How about you?
Grey Gum Cafe
Meanwhile, another GoFundMe page has been started to help the Grey Gum Cafe, a motorcycling favourite rest stop on the Putty Rd.
It is threatened by a huge bushfire ripping through Wollemi National Park over the past few weeks.
While the Grey Gum Cafe has escaped damage, owners Kim and Will have been tirelessly preparing meals for the firefighters to keep them fed. That's up to 80 free meals a night. 
The GoFundMe page will help them cover costs. Click here to show your support.
So far it has raised almost $20,000 of a $5000 goal!