Suzuki's BarX Racing Team has just had their sponsorship extended into 2023 for both the Supercross and motocross seasons – and naturally, the move comes with tons of perks (and swag. We like swag).
According to the relevant press release, Suzuki's riders – Derek Drake, Carson Mumford, Robbie Wageman, and Ty Masterpool – will be garbed in Answer units (jersey, gloves, and pants), all from the brand's elite line of gear. 
The generous move also includes an "All-American design for Military Appreciation Day," putting the team at the top for sweet sponsorship TLC – and Brent Ash, Brand Manager for Answer Racing, is gunning to put the threads to the test.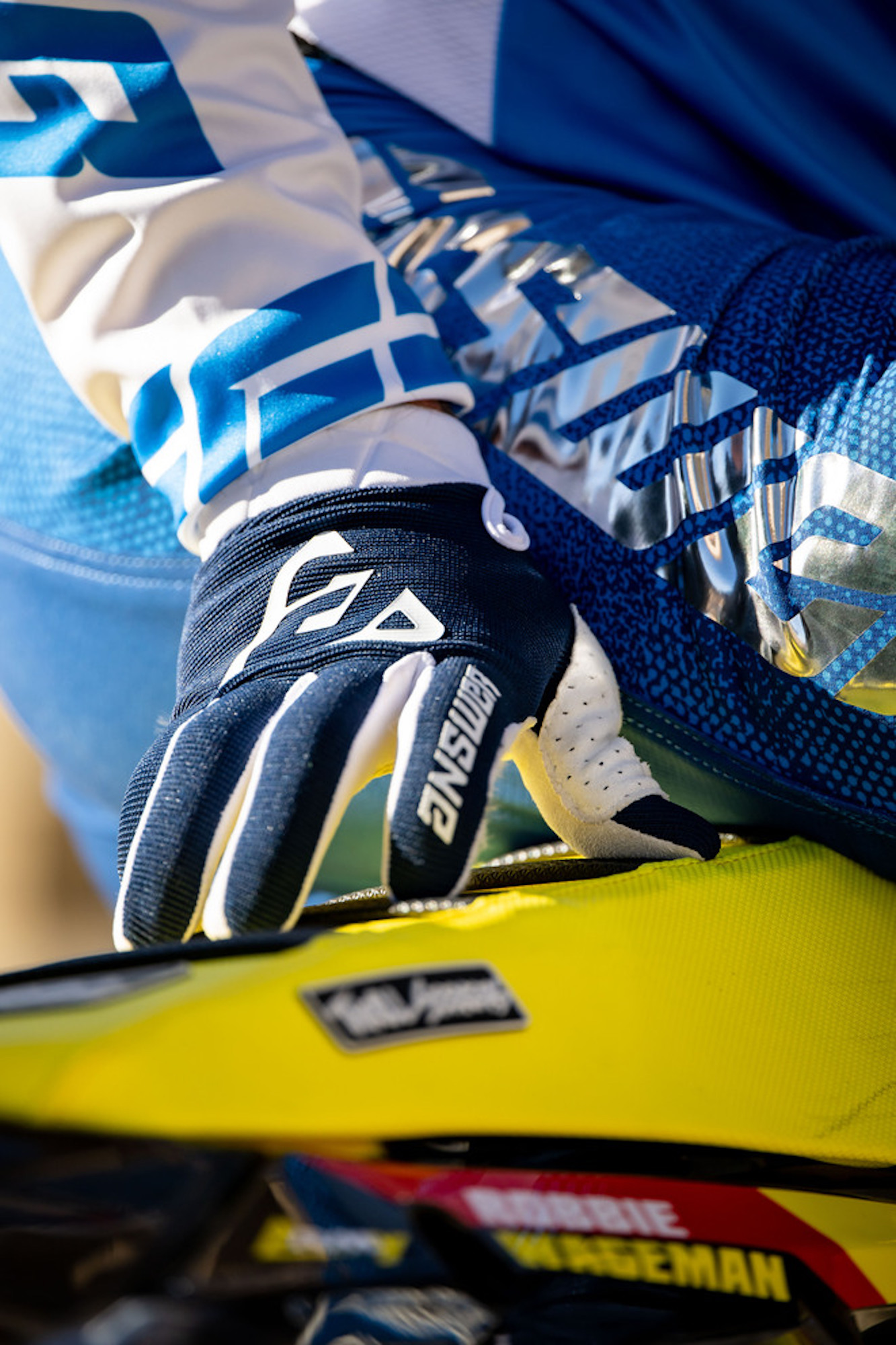 "Everyone at Answer Racing is thrilled to return to Supercross, and motocross racing in 2023, this partnership with BarX Suzuki makes it really special," enthuses Ash. 
"BarX is a great addition to Answer Racing's support of elite amateurs and grassroots marketing efforts. Their young team will be exciting to watch," adds Nick Wey, Brand Ambassador for Answer Racing.
Bottom line, the team will have a cool suit of swag to stand out from the competitors… now to get that title…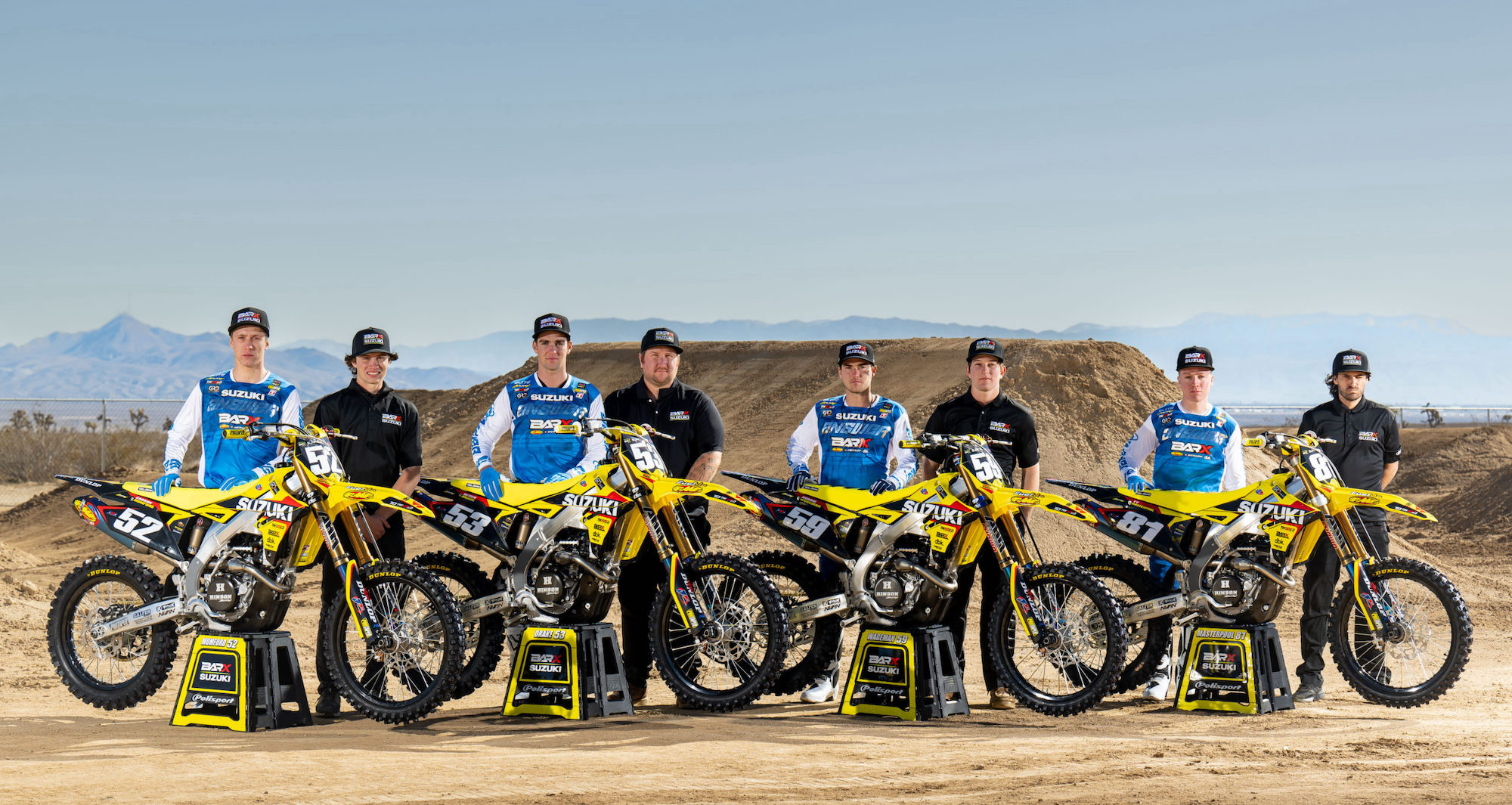 Stay tuned for updates; we'll be sure to keep you posted, subscribe to get the best of the latest, smack that button at the top of the page for ad-free reading, and as ever – stay safe on the twisties. 
*Media sourced from the press release*