Bruce Brown, director of perhaps the greatest motorcycle film of all time, On Any Sunday, has died of natural causes, aged 80.
The Academy Award nominated 1971 film was marked by the honesty and naive humour of Bruce's narration.
It kickstarted millions of riders in the '70s and is still a favourite for its coverage of contemporary flat track racing, desert racing and the playful final dune scenes with Hollywood actor Steve McQueen.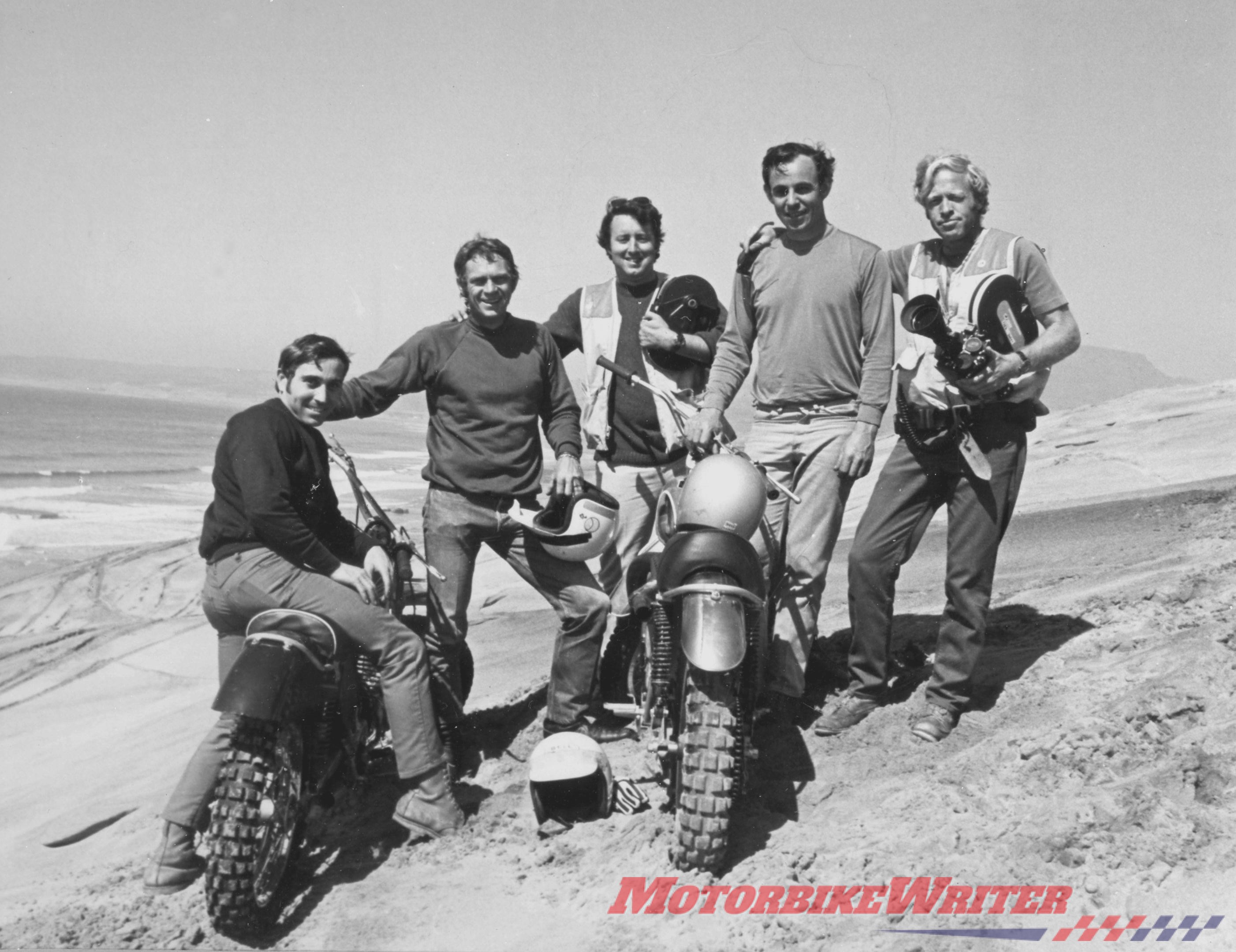 The final scene was filmed at sunset at the Marine Corps Base Camp Pendleton.
"I figured there would be no way to get approval to film on the Marine base," Bruce said.
"Steve McQueen said he'd see what he could find out. The next day he called and was told to contact some General and the next thing you know we are shooting the beach sequences. It was pretty amazing the doors he was able to open."
McQueen gave Bruce more than $300,00o to film the documentary after receiving a "cold call pitch" from the filmmaker.
Brown is also well known for his 1966 surfing documentary Endless Summer.
After On Any Sunday, Bruce went into semi-retirement, restoring and racing cars, playing the stock market, and deep-sea fishing.
In 1992, he returned with a lacklustre Endless Summer II.
Brown was born in 1937 in San Francisco and at the age of 10 his family moved to Long Beach where he developed an interest in surfing.
Bruce caught the riding bug in the early 1960s after visiting Japan.
"I remember going to Ascot Park and watching the dirt track races," Brown says on his website.
"I met a few of the racers and was struck by how approachable and how nice most of these guys were. It wasn't at all like the image a lot of people had about motorcycle riders in those days. I just thought it would be neat to do a movie about motorcycle racing and the people involved."
Bruce's son, Dana, has carried on the documentary tradition, with his 2003 surfing documentary Step Into Liquid, his 2005 Baja 1000 documentary Dust to Glory and his 2014 On Any Sunday sequel.