A rider who crashed on a badly repaired road has rejected suing the authority that knew of the problem because it would be too costly.
Sydney rider Stephen Thomas, 69, crashed his 2011 Honda VFR800X Crossrunner at 50km/h on the shoddy roadworks on Mt Glorious in Brisbane's hinterland on October 10, 2017.
Transport and Main Roads (TMR) knew about the slippery molten tar surface after being alerted to the problem by riders and a report on this website.
Even on mild days, the surface had molten tar and was treacherous for riders.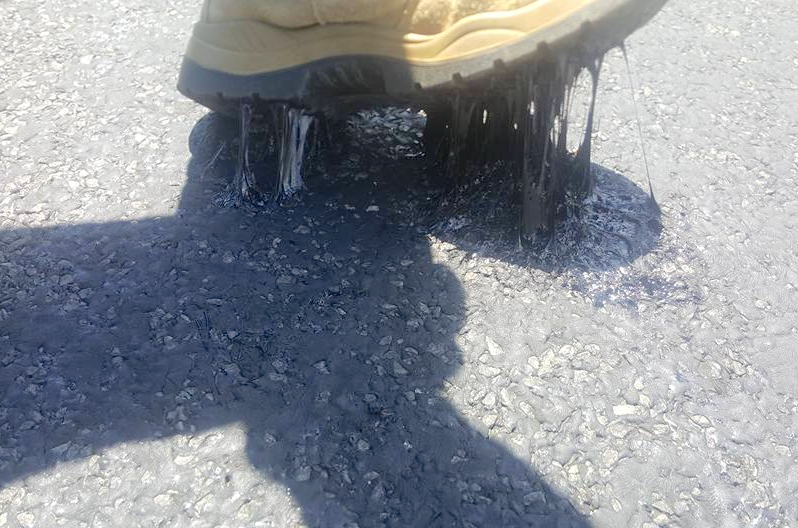 TMR responded to the complaints by placing an electronic 50km/h warning sign on the corner, but it didn't help Stephen.
His bike low-sided into a guardrail and fell over, breaking his leg.
Stephen didn't realise and rode home 1000km to Sydney where he later found the extent of his injuries.
The shoddy roadworks have now been repaired and the electronic 50km/h and temporary 60km/h signs removed.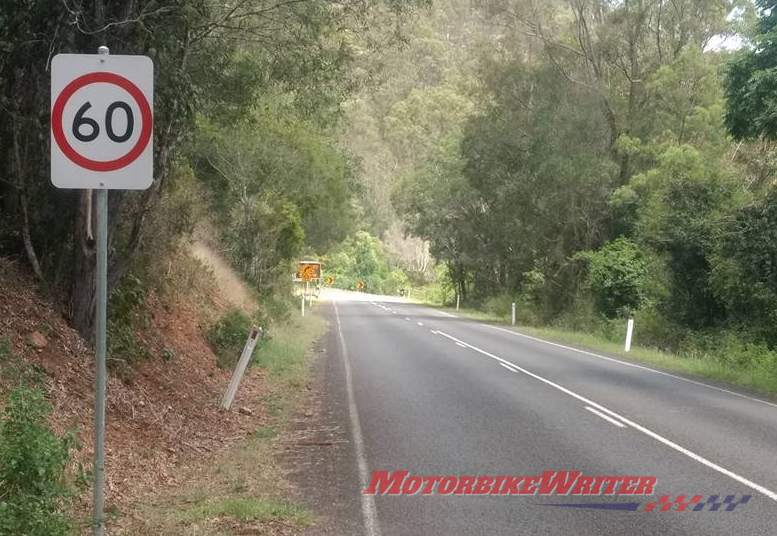 Costly case
Despite TMR admitting it knew about the problem, Stephen is reticent to sue for his costly medical bills expected to total about $5000.
"I investigated lodging a claim with TMR, but I could see how it could end up costing me more money," he says.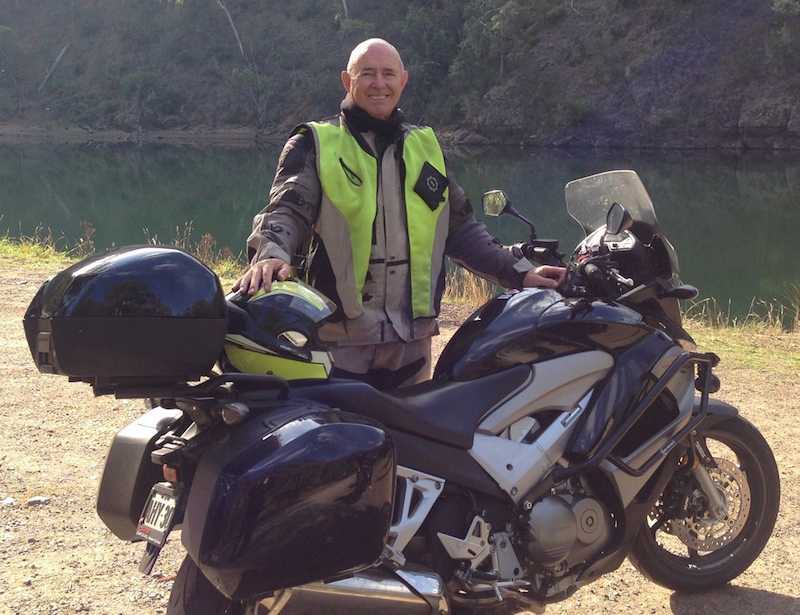 "I am aware there is the no-win, no-fee option, but that does not include the specialist medical report, costing me about $2000-$2500 and a road expert report for about the same amount.
"So I'm required to spend another $5000 even before we lodge a claim.
"I can't claim damages for the motorcycle as that is insured with Shannons, so the only claim I have are my medical expenses, and they're about $5000."
Stephen says TMR requires having legal representation for any claim, so he could face their costly legal fees as well.
"The problem with no-win, no-fee, as I understand it, is even if TMR settle, the lawyers' fees, currently at $600/hour, come out first, so if the TMR settle for, say, just my medical expenses, that may not be enough to cover the lawyers' fees," he says.
"I have decided to just accept it happened and get on with recovery."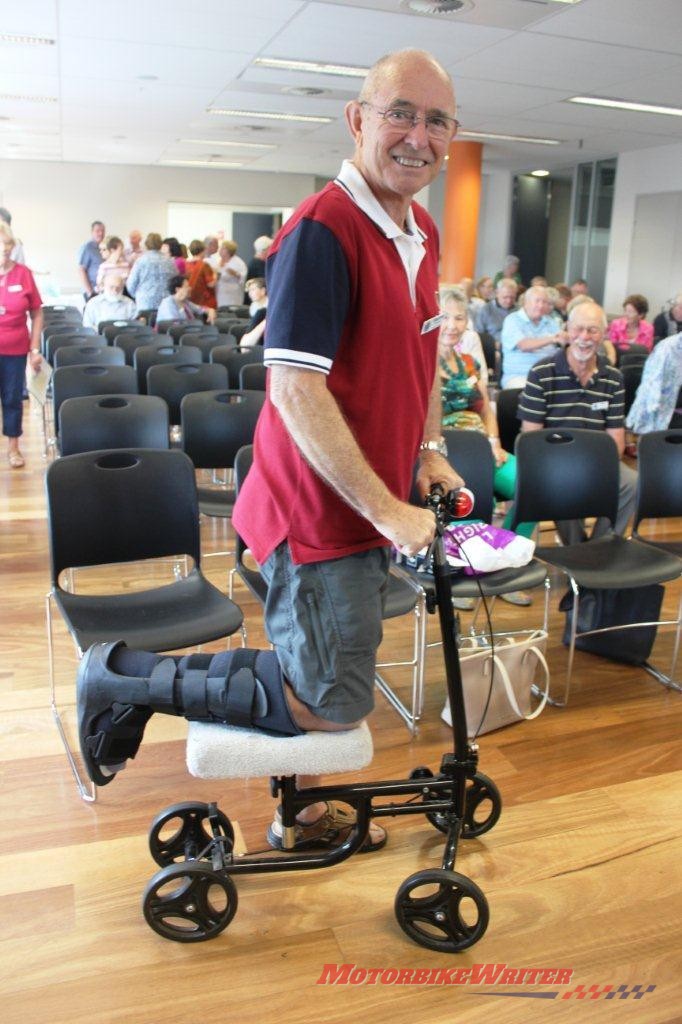 Stephen says he has been a "model patient" and will get clearance from his surgeon shortly to start rehab.
"It looks like it will be a three-month process," he says.
"I am going a little stir crazy, but my wife tries to ensure I either get out for a while every day, or someone comes to visit.
"Apparently I won't be back on my motorcycle until April and my newly restored 1985 Yamaha SRX600 with only a kick start will have to wait until mid next year.
"Fortunately I love walking, walks of 20km are ideal, so I will be building myself back up to those again."