Did you ever wonder how a motorcycle wheel is straightened?  I didn't even realize that they could be straightened.
Mark Moran owns M.C. Wheel, in Gilsum, New Hampshire.  Mark can straighten most (over 95%) of the wheels they receive, and all their work is guaranteed.
M.C. Wheel has straightened over 15,000 wheels over the last 10 years or so, without a single failure due to the straightening process they use (this does not include wheels that are beyond a safe repair).
They do not charge for wheels that are beyond repair.  By the way, M.C. Wheel also straightens automobile wheels.
Mark designed and built all of the machinery used to straighten wheels at his shop. He can bring damaged wheels within 0.5mm tolerance, which is below factory specifications.
For more information, contact visit the M.C. Wheel website, or contact Mark at 124 Old Gilsum Rd., Gilsum, NH 03448, Phone number is 888-629-4335.
Mark sent us some photos of the motorcycle wheel straightening process.  Here's a step by step description of the wheel straightening process they use: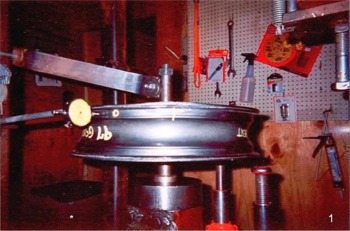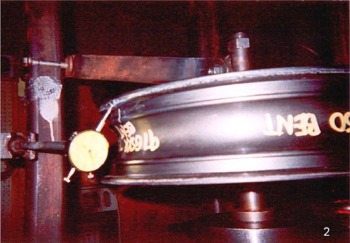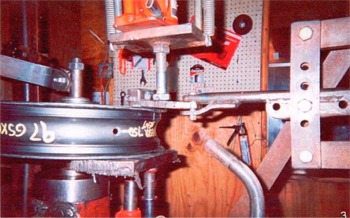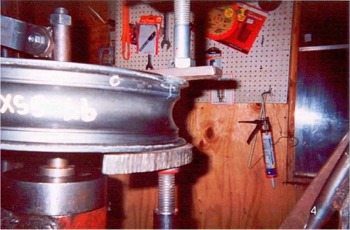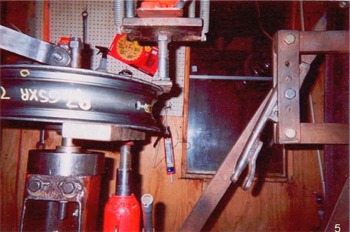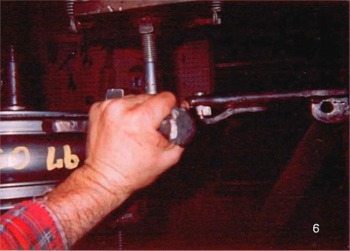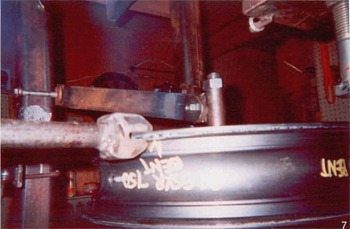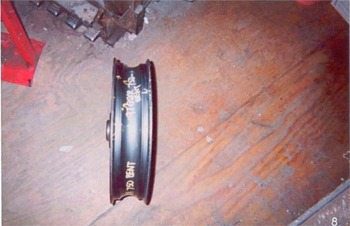 Photos courtesy of Mark Moran of M.C. Wheel
Other WebBikeWorld Wheels
 

Posts