Spidi Hoodie H2Out Women's Jacket Review Summary
Review Summary
The H2Out line of motorcycle jackets from Spidi are designed to be windproof and waterproof, yet breathable at the same time. While there are also more touring style H2Out jackets, for this review I will be breaking down the Spidi H2Out Hoodie Lady Jacket, which is also available for men. This urban style jacket is designed to accommodate the rider in a variety of situations, as you can build the jacket to suit different environments.
Pros
Really cool styling
Very comfortable
Motorcycle jacket without seeming like a motorcycle jacket
Waterproof membrane
Feminine fit
Cons
No ventilation zips/openings
Very little adjustment at the waist
Back armor, liners, etc. are all extra costs
Spidi Hoodie H2Out Women's Jacket Image Gallery
Review Summary
Urban styling and really lightweight. Perfect for those that want protection without the bulk or look of a motorcycle jacket.
Comfortable and a feminine fit as well as waterproof. Definitely made more for cooler temperatures.
Personalization to add different liners but that comes with extra costs, as well as the cost of a Spidi back protector.
Spidi Hoodie H2Out Women's Jacket: Effortlessly Cool
Spidi's new H2Out Women's Jacket is the perfect urban style for riding around town. This is the jacket for those that want the protection of a motorcycle jacket, without actually looking like they're wearing a motorcycle jacket. It's great for riders on any type of motorbike or moped and is sure to appeal to a wide audience. With a waterproof membrane and breathable fabric, riders will fall in love with this effortlessly cool jacket that keeps you dry on your morning commute.
Spidi Hoodie H2Out Women's Jacket Design
First Glance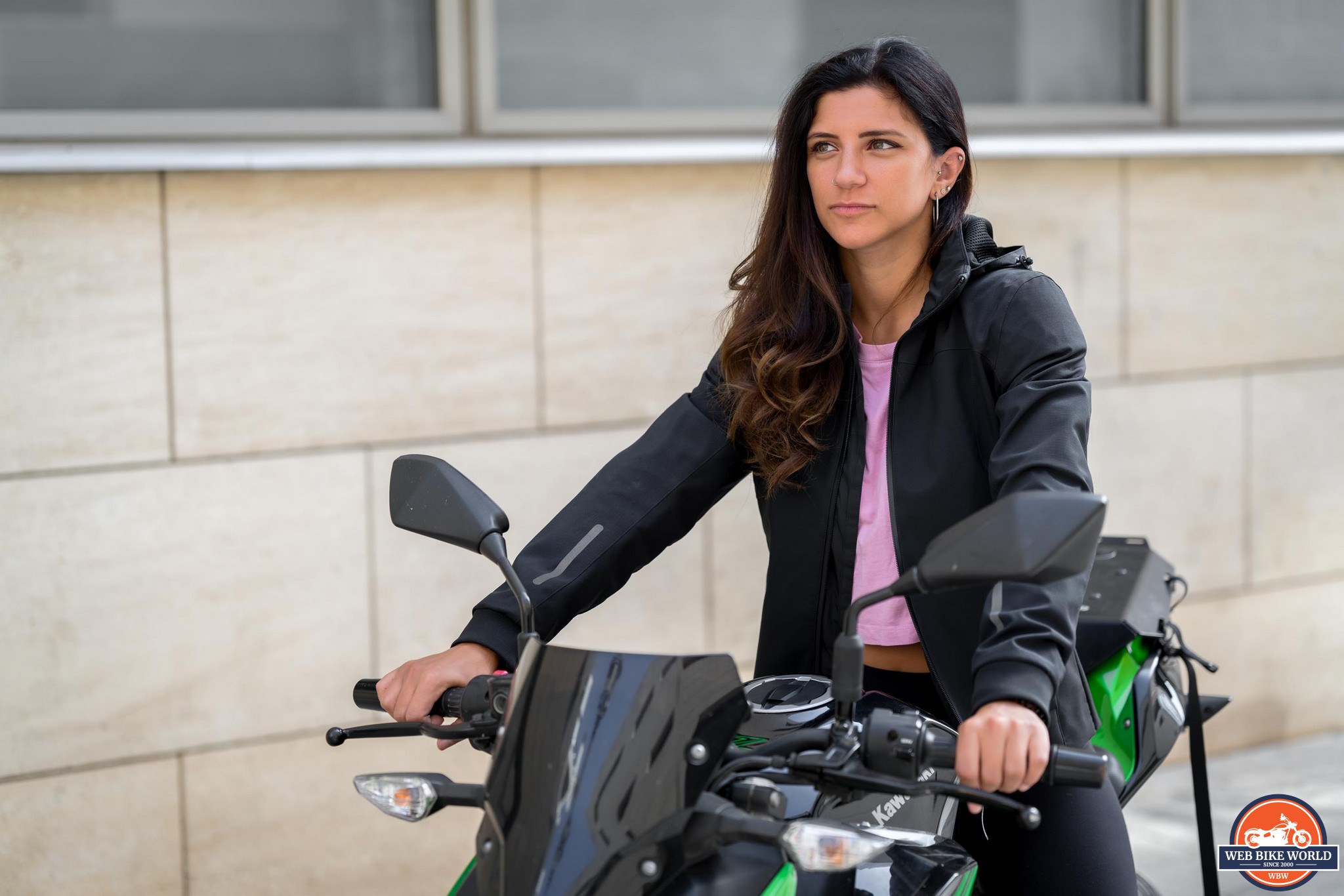 I was surprised by how light the jacket is. This truly is a perfect motorcycle jacket for those that don't want to lug around a jacket with a ton of armor, but still want to feel secure on the bike. You can feel that the jacket has some armor in it, but it's enough to provide some protection while still being lightweight.
The hood is able to be zipped off, which is a nice plus for us long-haired girls that have our hair flowing down the back.
Cut & Detailing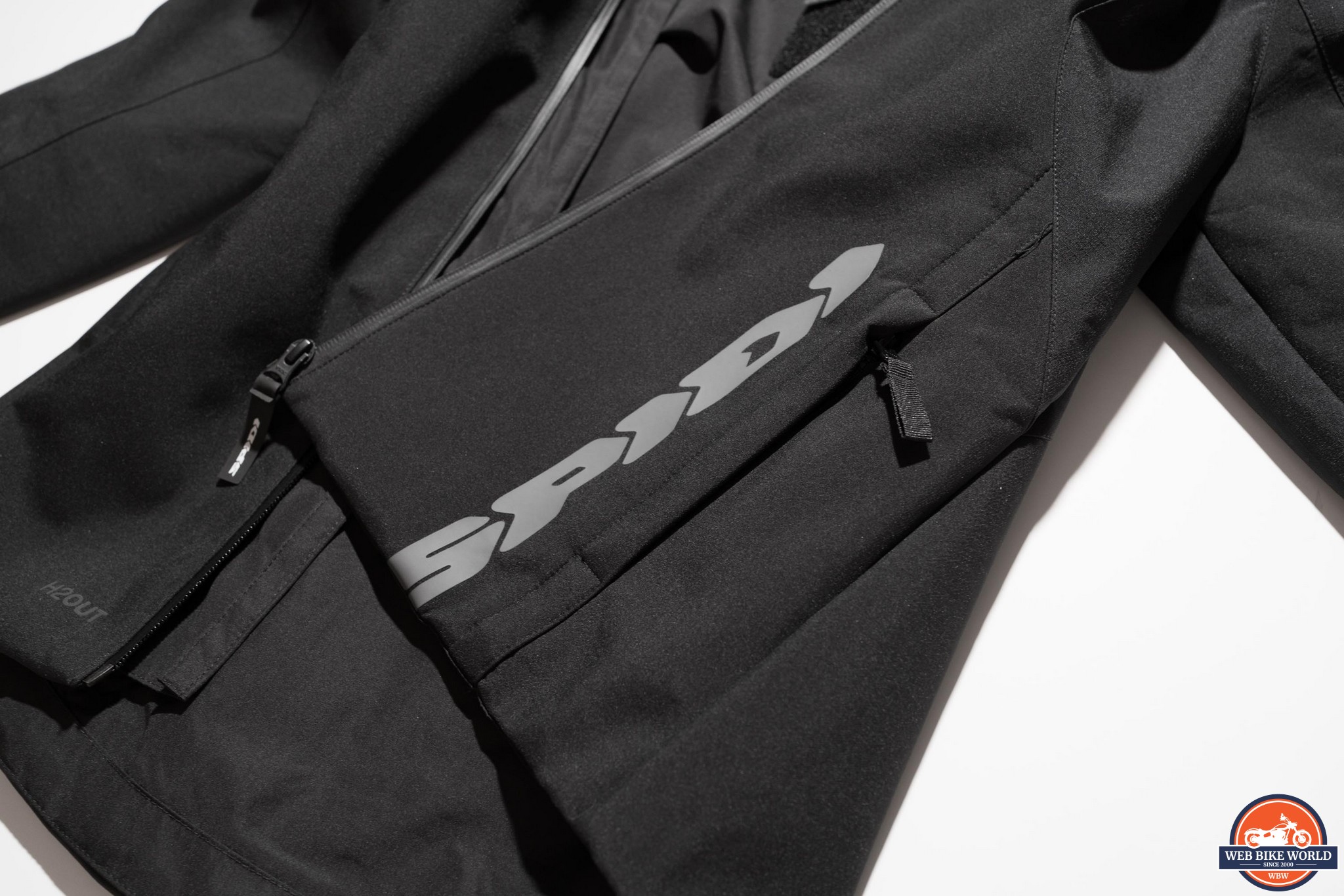 I'm in love with the subtle Spidi detailing on this jacket. At first glance, it seems like just some kind of gray design on the front of the jacket. As you look closer though, you can see the Spidi logo. It's a nice touch and makes the jacket seem more sporty without the excessive branding.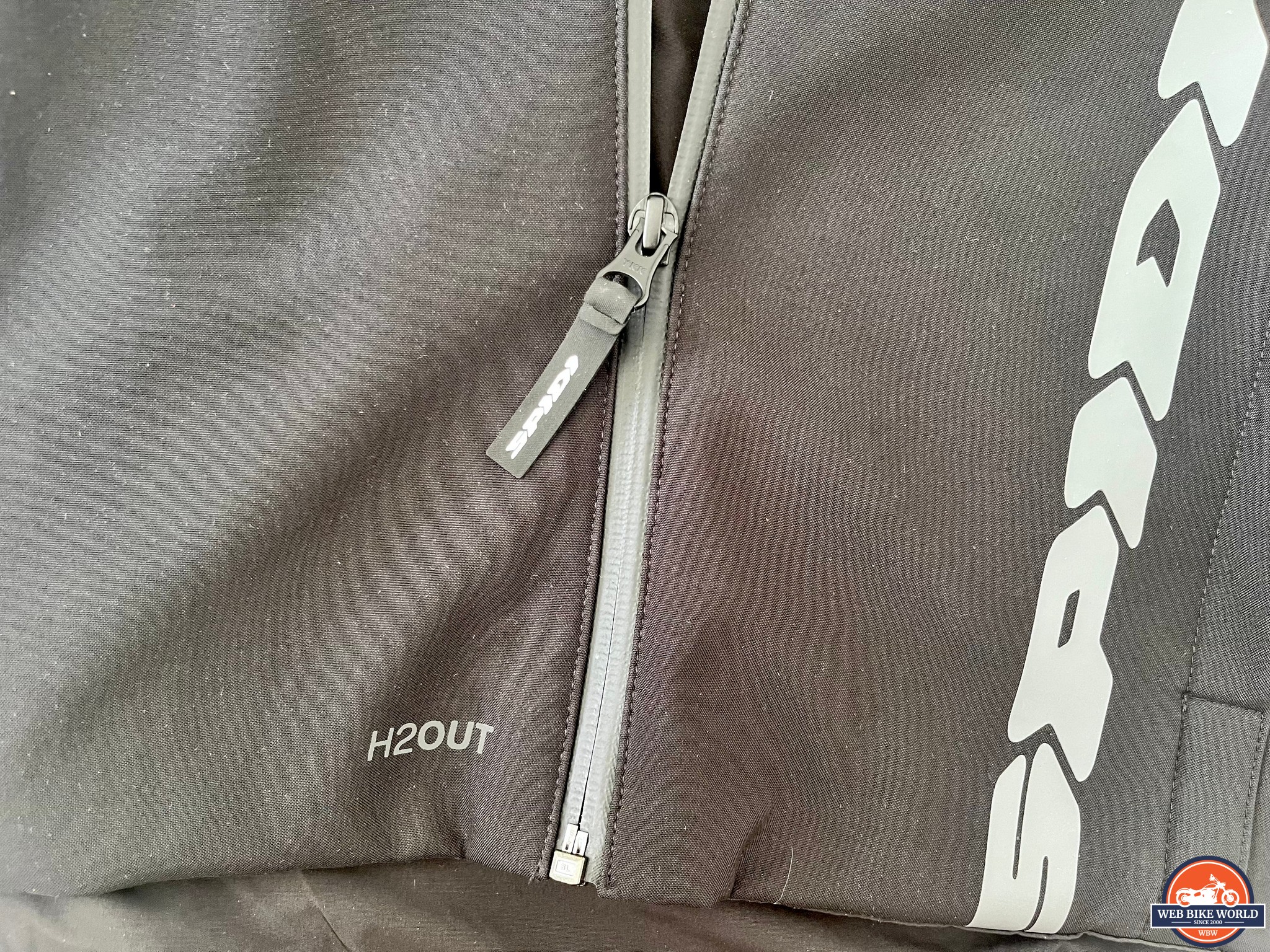 The zipper also has the Spidi logo, keeping a not-flashy-at-all type of detailing which I really appreciate. The H2Out branding is also small and subtle.
Colors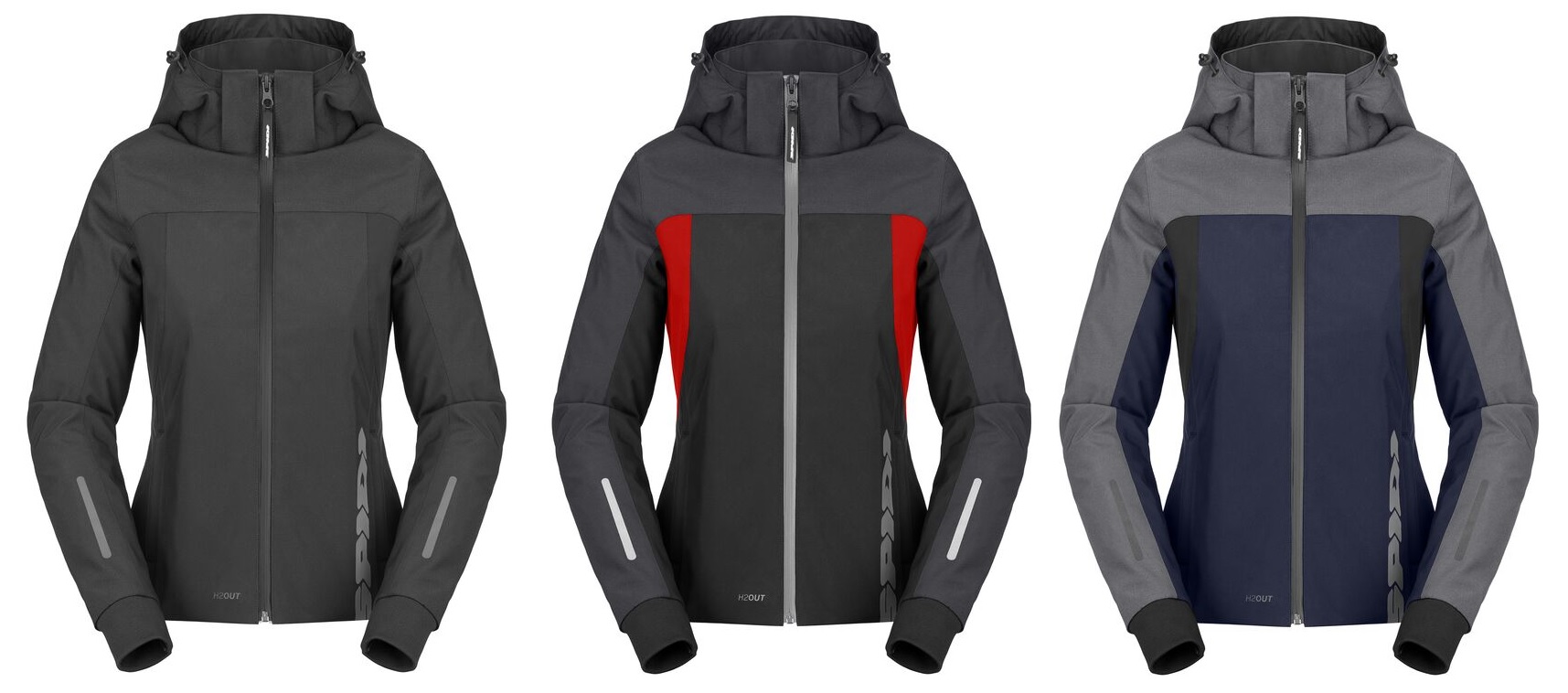 This jacket comes in three colors: All-black, black/red, and gray/blue. RevZilla's site also mentions an additional black/silver color, but there are no photos attached to show it. This jacket doesn't show on the Spidi website, so I don't know if it's a mistake on RevZilla's part or there actually is this color option.
I opted for the all-black, although I do love the other color combinations and how versatile they are. I would have especially liked some other full, neutrally colored options, such as a dark gray, navy, or army green jacket.
Design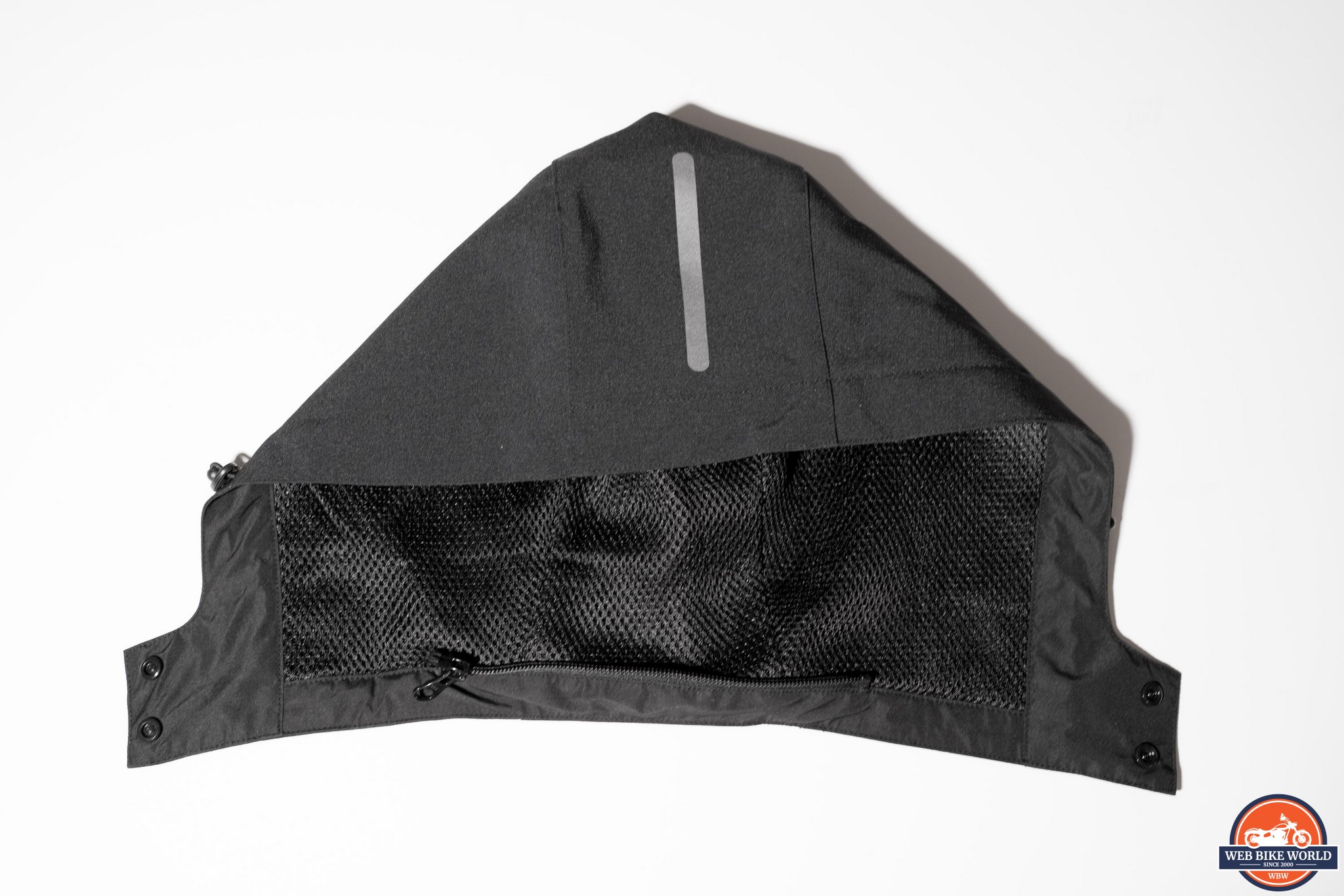 The detachable hood is a really nice addition to this jacket. It's easy to add on and to remove, so each rider can choose based on riding conditions and personal preference.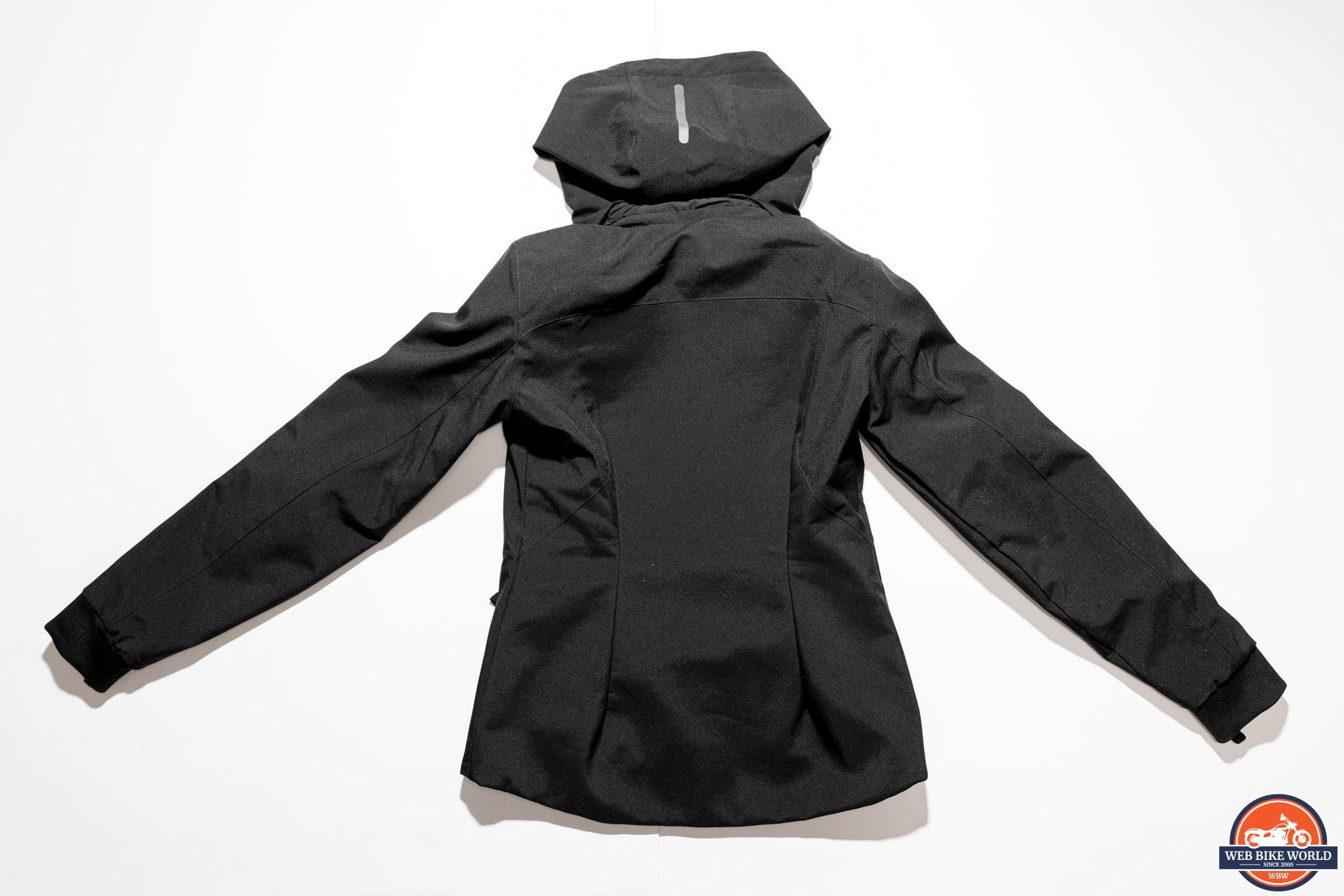 I love the way the back of the jacket is designed. I think it's a really flattering figure that gives me some curves instead of looking like a box. I think it's subtly feminine, which is really rare to see in motorcycle jackets, and something that I really appreciate as this is the type of jacket that I would wear on and off the bike.
Spidi Hoodie H2Out Women's Jacket Material & Build Quality
Material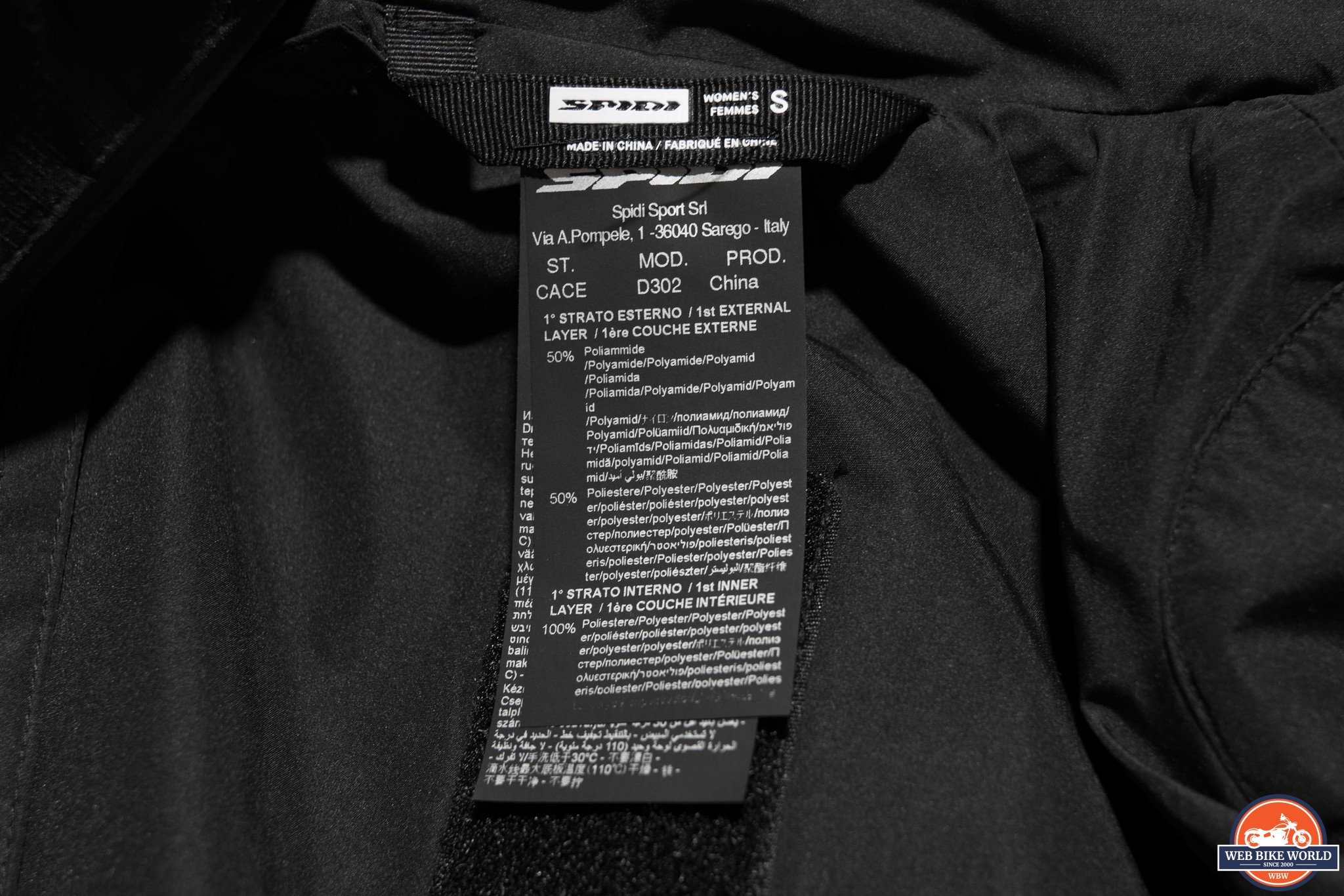 The jacket membrane is made of 3 layers of waterproof, windproof, and laminated fabric with knitted cuffs on the sleeves. It's really soft and comfortable, as well as lightweight. The outer shell is made to be abrasion resistant and breathable without compromising protection.
Versatility
I love the style of the jacket, but I think it is definitely made for a bit moderate to cooler climates. There are no ventilation options in the jacket, which I believe could have been a very easy add-on, just to make the jacket more versatile. By itself, the jacket isn't too hot or too cold, but really cannot be worn in the summer.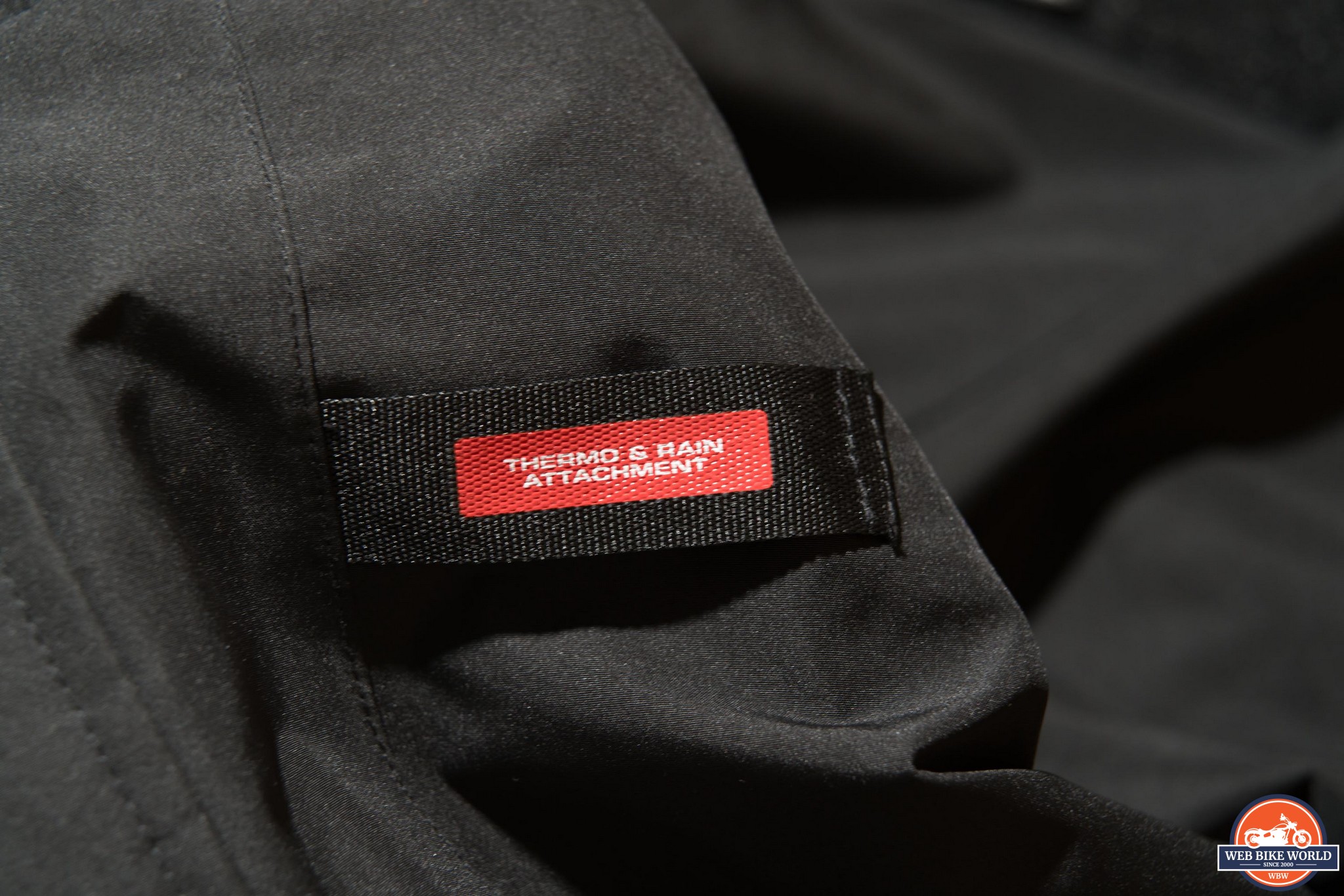 Spidi has an option to add on a thermal and/or a rain liner to the jacket (called their Step-In Wear liners). The liners are very nice quality and easily attach into Spidi jackets, but the thermal liner runs at about $99.90 and the rain liner at $89.90. Considering that other brands already have a thermal liner included, it begs me to wonder, "Why should I buy Spidi's liner when I could just throw a down jacket underneath?"
There are a few different layers that you can add, which is the appeal of the Step-In Wear Liners. This option is cool because it seems that you can customize the jacket to your liking and to the weather.
Types of layers you can add:
The liners attach via different hooks on the sleeves and inside of the jacket.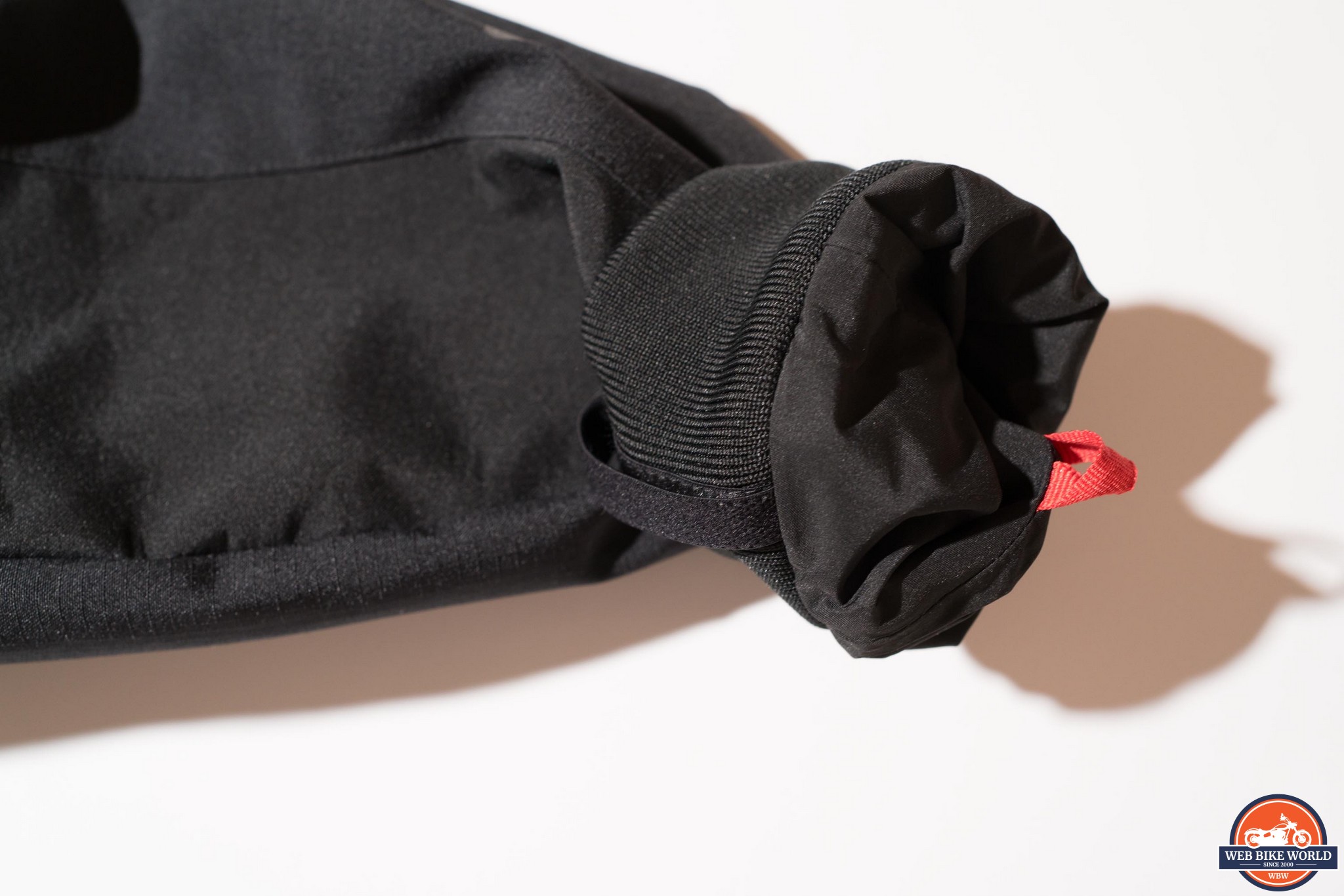 Waterproof
While I haven't ridden with the jacket for hours in the rain, it has withstood your average rain storm very well. If you're going to be in more heavy rain, you can purchase the under jacket liner or the outer shell.
The zipper on the outside of the jacket is waterproof to avoid water leaking in. There is no "waterproof pocket", as the entire jacket is designed to be waterproof. The pocket on the inside for your phone or valuables is fairly big and should be protected by the jacket shell.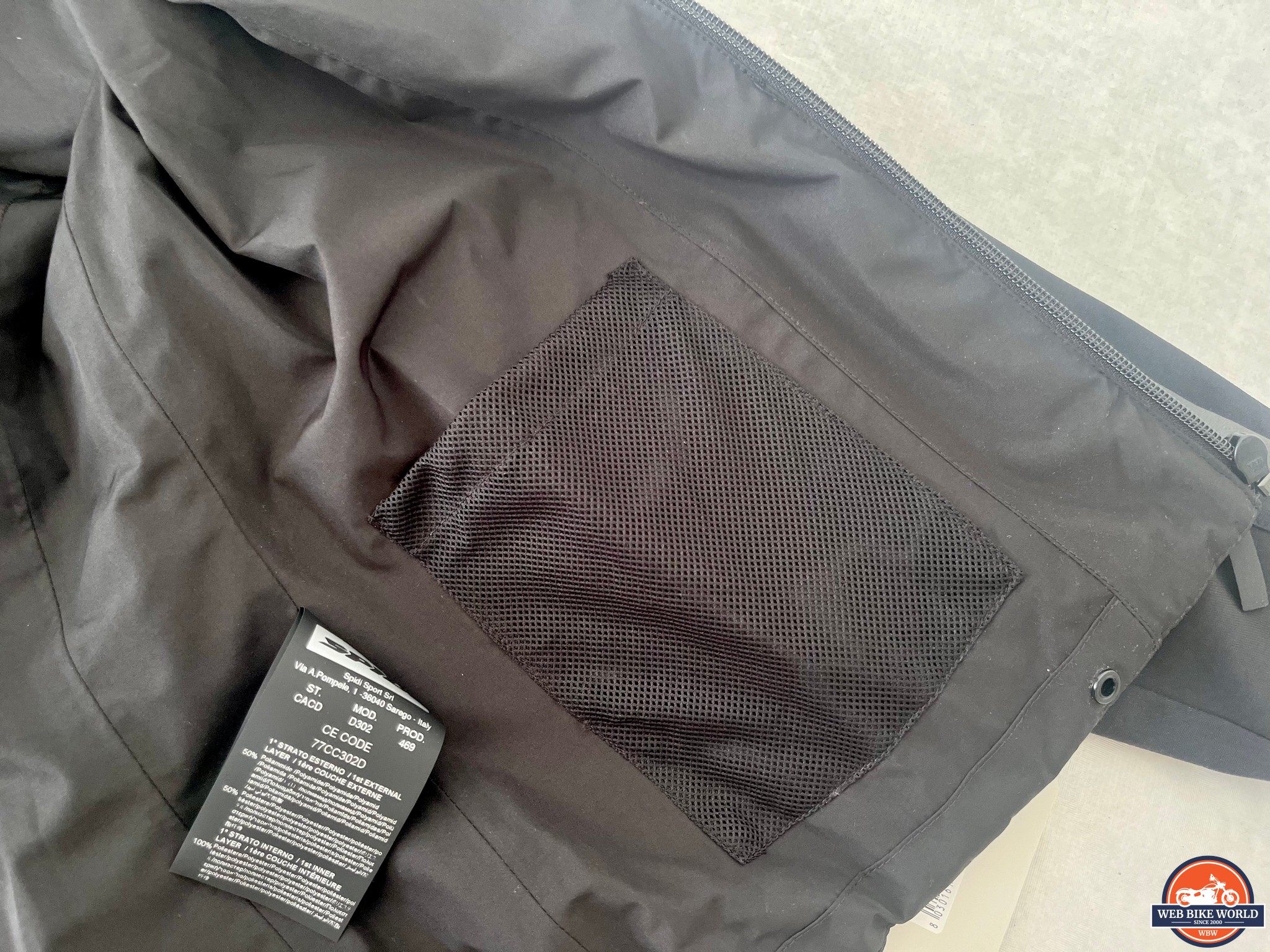 On the outside of the jacket, there are the usual side pockets, but they are not waterproof.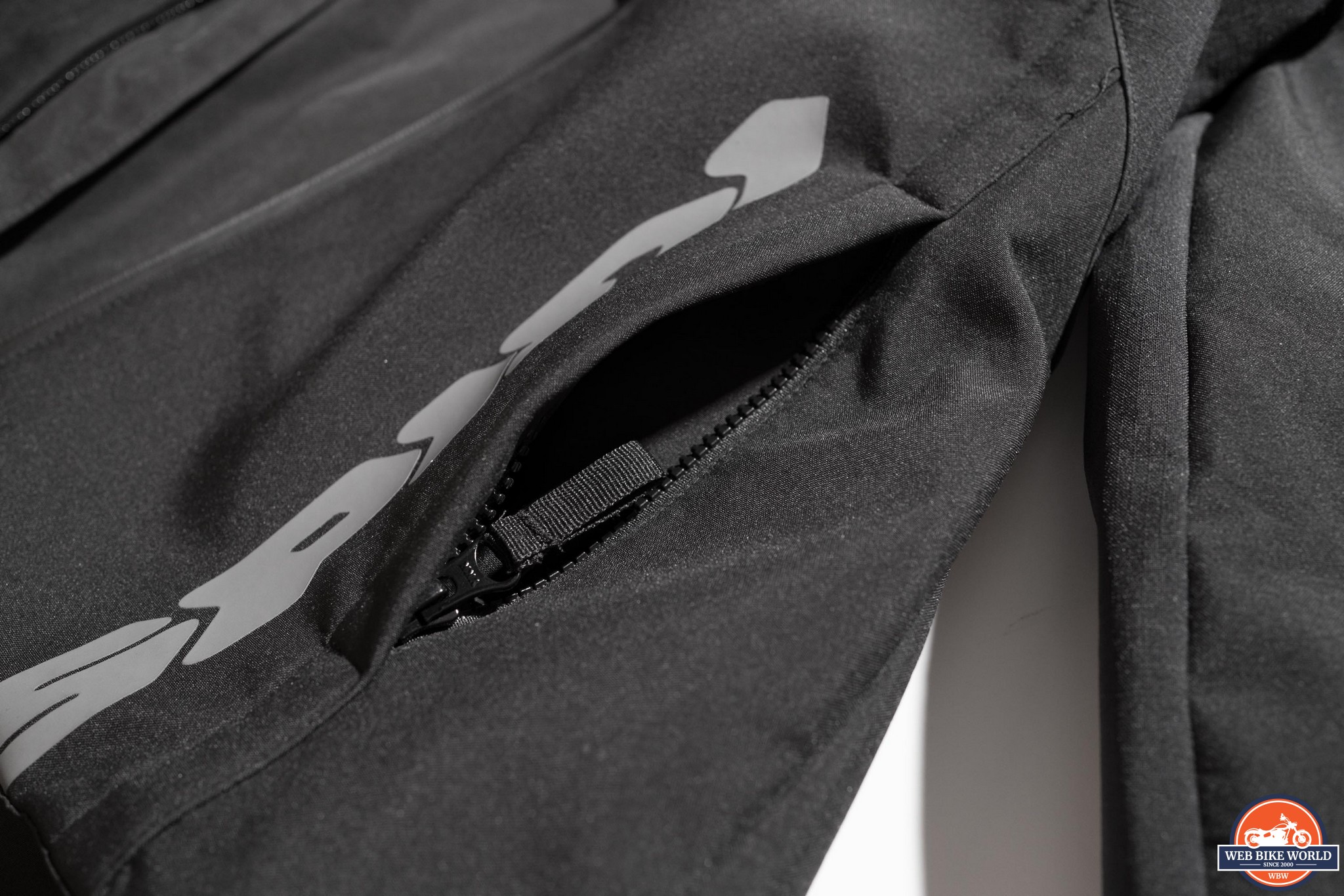 Spidi Hoodie H2Out Women's Jacket Sizing, Fit, & Comfort
Sizing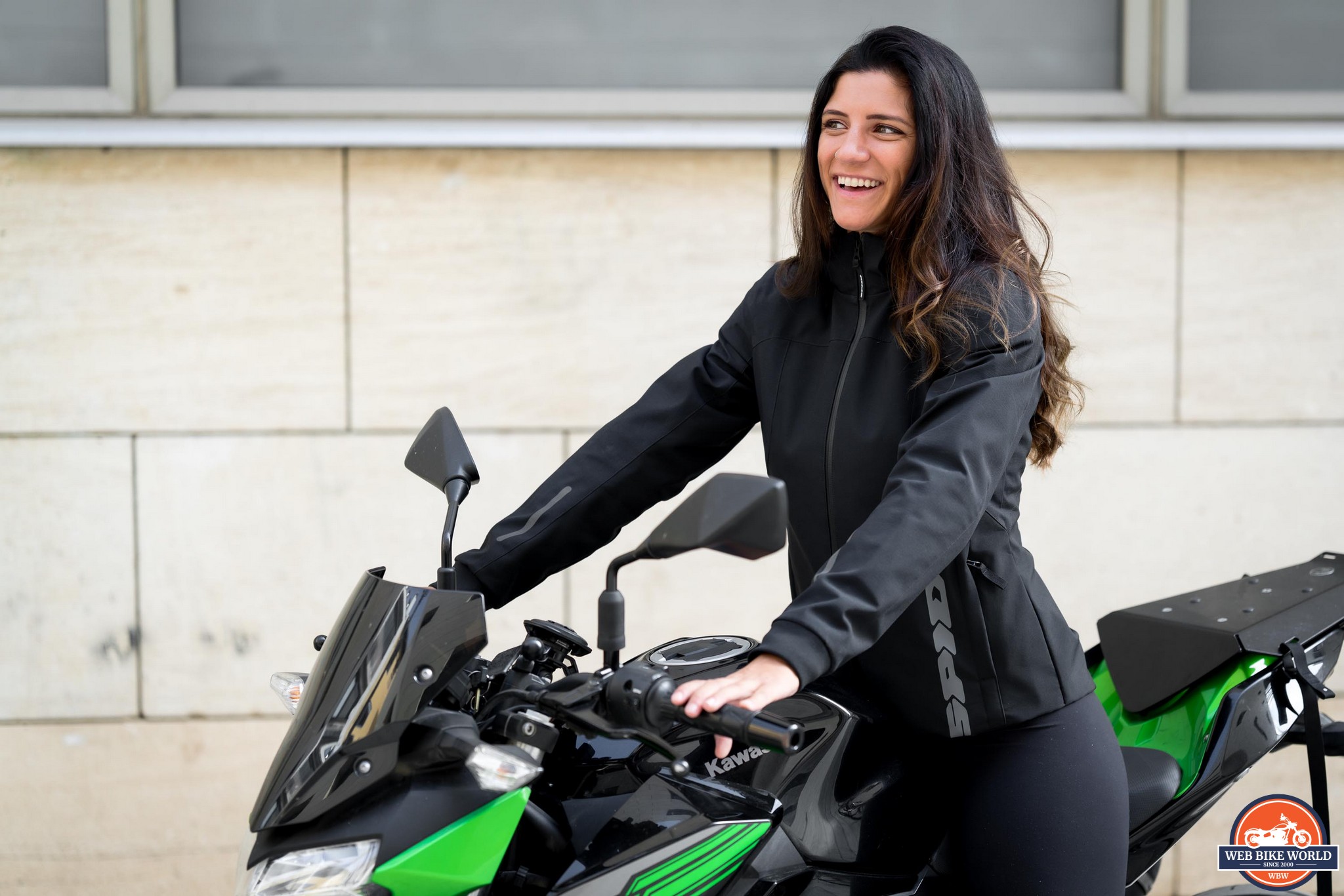 I went for a size small, whereas in motorcycle jackets I am usually an XS. For this jacket though, I wanted something that I could throw some layers on underneath, so the sizing for me was really perfect. I think going up a size really helped with how comfortable the jacket is, without compromising fit. I didn't feel like the jacket was bulky at all, and with the sizing I wasn't constricted with movement. If you're in between sizes, I would recommend sizing up so as to have extra space for layers or for the Step-In Wear Liners.
Sleeves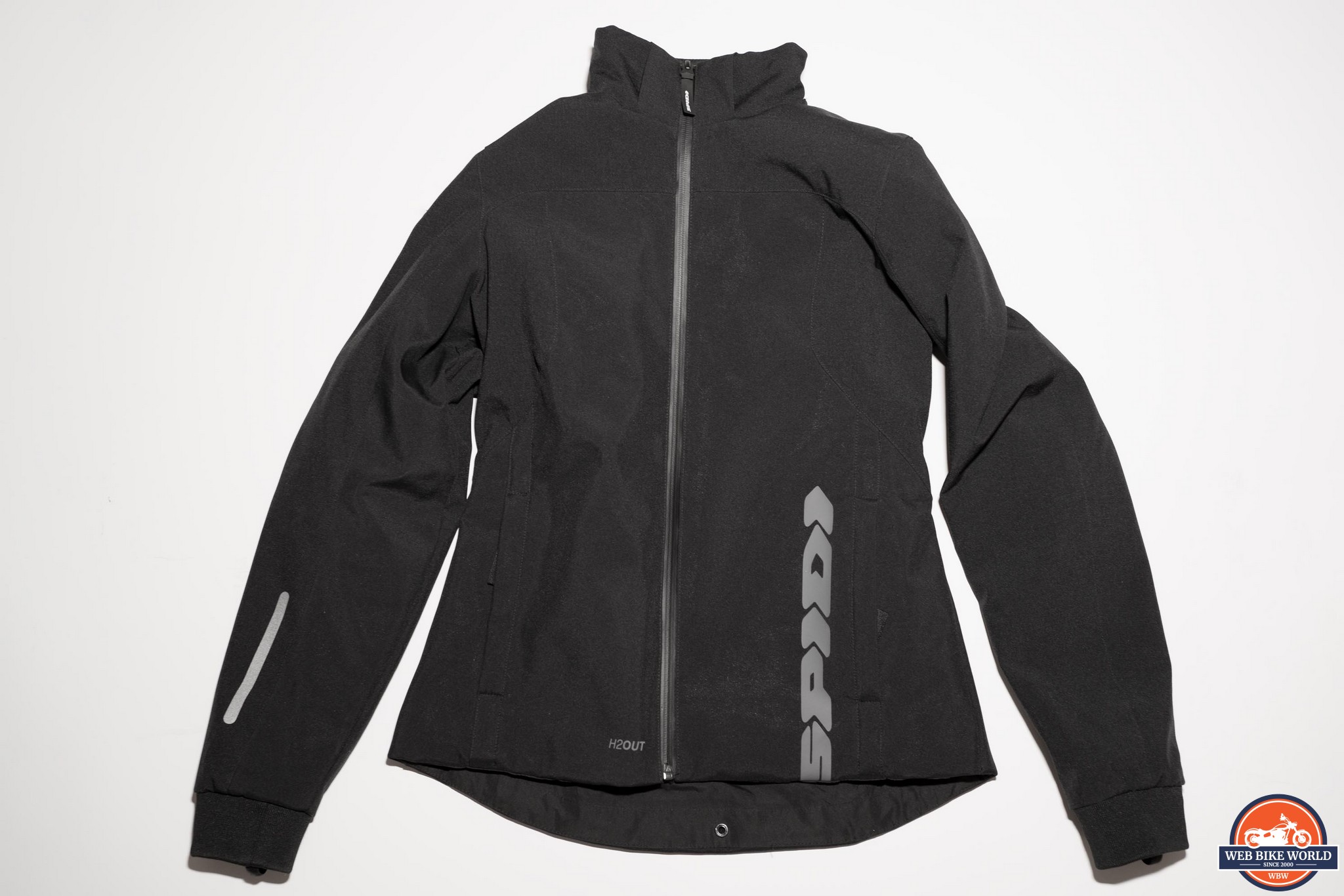 The jacket they sent me had a defect in the sleeve. The elbow protector was situated at the front of my arm instead of wrapping around my elbow. It seems that it was stitched together wrong when it was made, so I told Spidi and they sent me a brand new jacket with no issues.
With the new jacket, I've had no problems! The sleeves fit perfectly and with the knit cuff are very comfortable.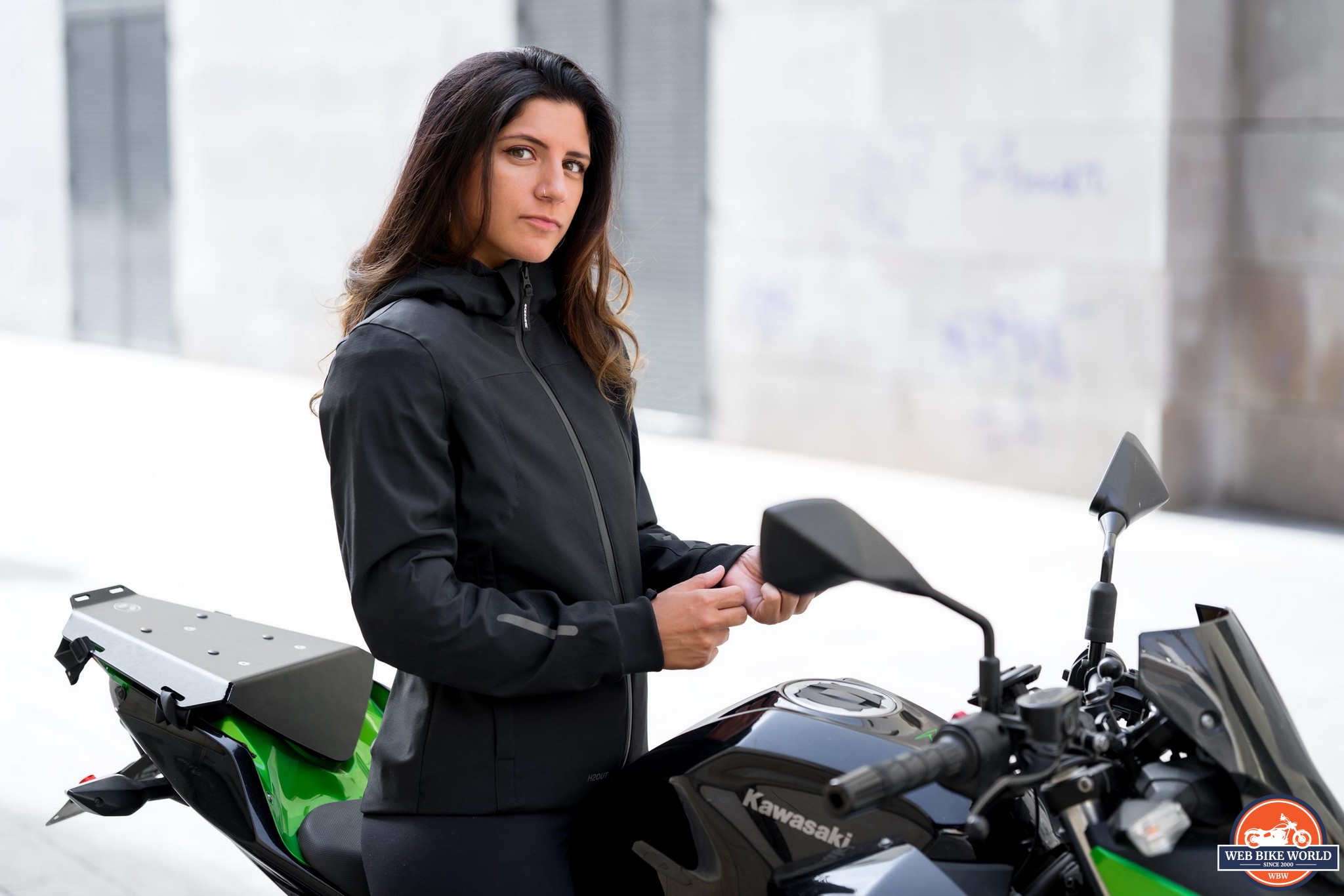 Spidi Hoodie H2Out Women's Jacket Protection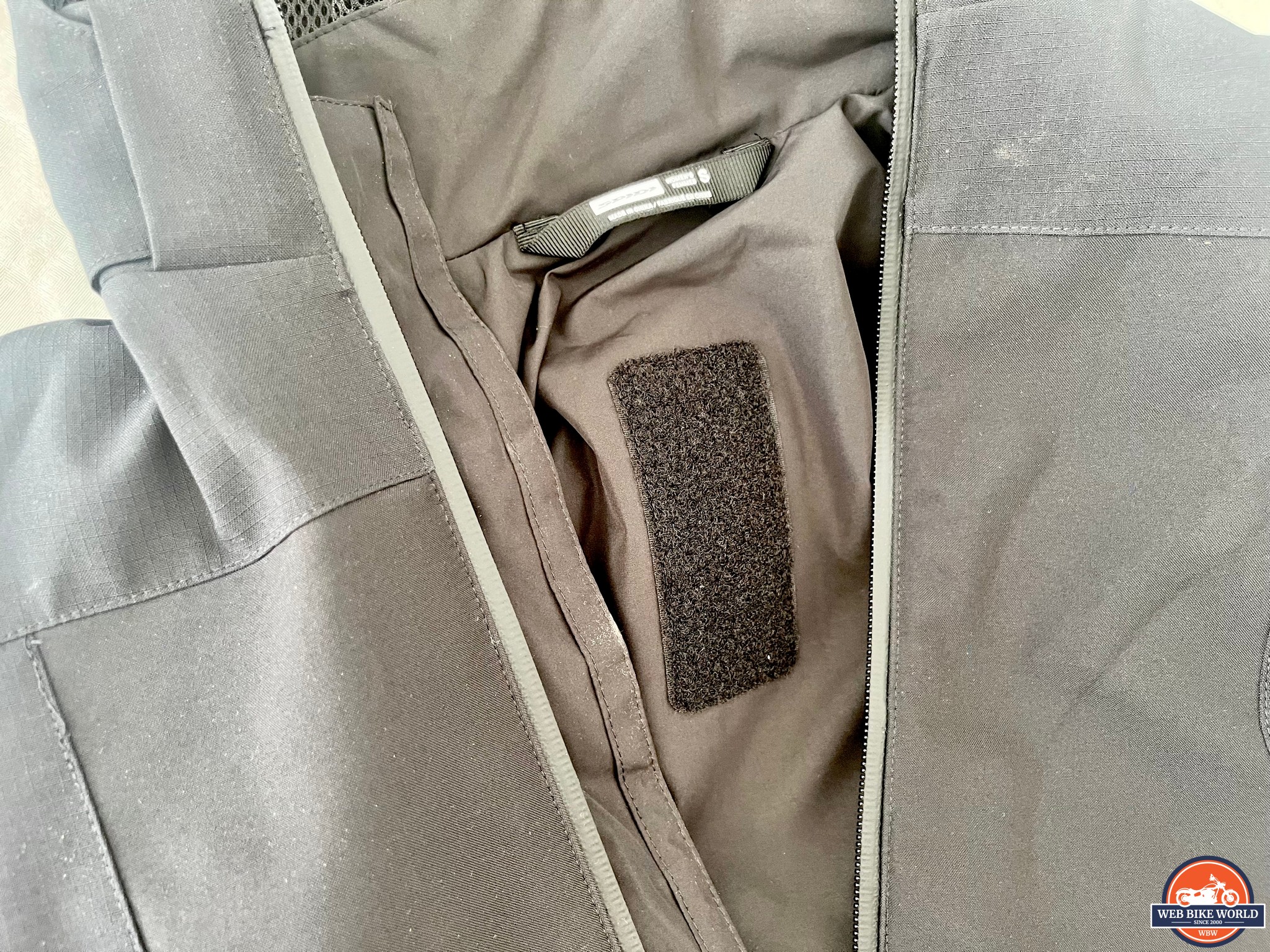 The jacket has very basic armor inserted. All of the included protection is CE-1, which is nice because they're flexible and lightweight, and I think makes sense in light of this being a jacket made for urban wear and a bit of protection that other normal jackets would not.
There is an insert in the jacket for a back protector (not included). The insert though, is Velcro, so is therefore only compatible with Spidi back protectors.
If you want more protection, you can change out the CE-1 armor for something higher.
Reflective Elements
There are a few 3M Scotchlite reflective elements on the jacket. However, they are far and few between and are really not very bright at all. The back of the jacket has a reflective strip on the hood but, if you decide to remove the hood from the jacket, you are left without anything reflecting. The other reflective designs are on the sleeves below your elbow, and the Spidi logo in the front.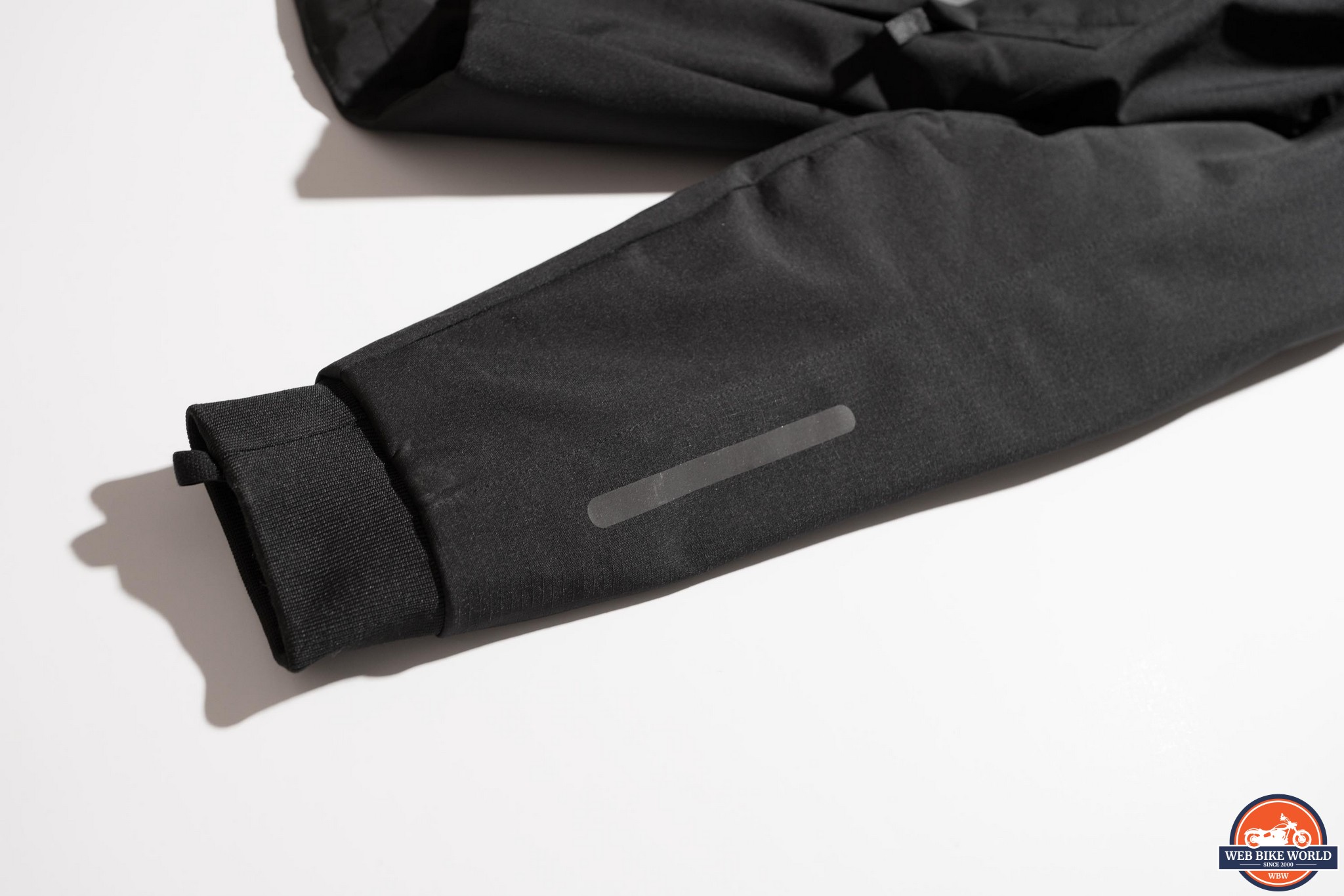 Riders who want a bright, visible jacket are probably not going to flock to this jacket in the first place, but maybe a couple of elements on the back could have been nice.
Spidi Hoodie H2Out Women's Jacket Value for Money
The material and technology behind the H2Out line seems to be in line with the price, and Spidi does have some slightly cheaper options for those that want something urban, but don't really need the waterproof technology. The jacket is ultra comfortable and lightweight, while still protecting you, which Spidi definitely managed to achieve.
How Much Does It Cost?
This jacket runs at $279.90. The price is decent for the design, look, and comfort of the jacket, but Spidi definitely skimped on the add-ons. Other brands include a wind liner or thermal liner in the price, whereas Spidi charges extra. If you want a back protector, you also have to pay for the specific Spidi one, as it isn't compatible with other jackets. While the jacket is a nice price by itself, I think there are a lot of unnecessary hidden costs.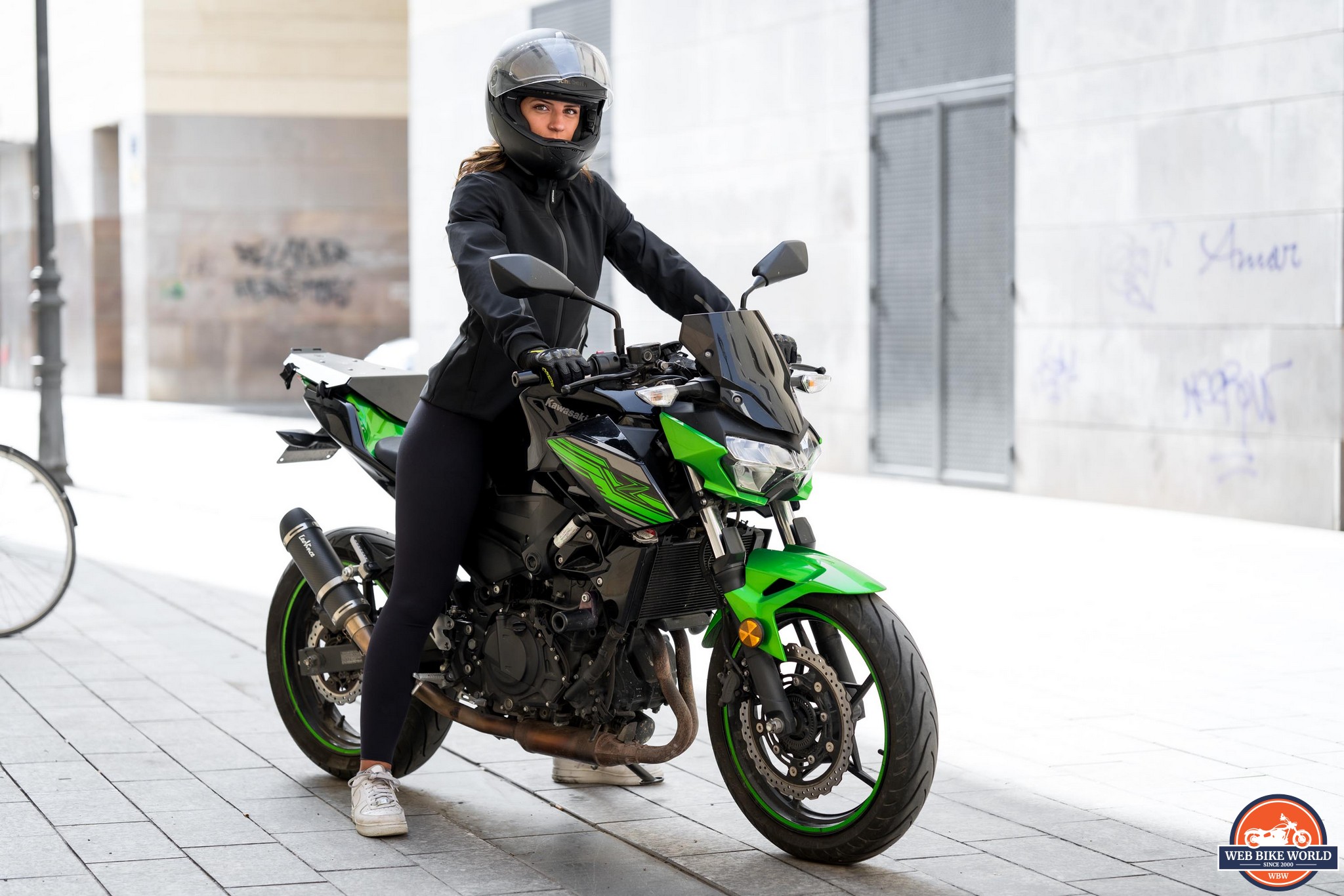 Verdict
The jacket is definitely very fitting for the urban rider and city life. I would love to run errands with this jacket, because it's lightweight, ultra comfortable, and doesn't look like I just got off the track. It's versatile with add-ons that let you customize what you need it for, which I absolutely love, but I do wish there would have been more versatility options, such as vents for warmer temperatures.
Pros:
Really cool styling
Very comfortable
Motorcycle jacket without seeming like a motorcycle jacket
Waterproof membrane
Feminine fit
Cons:
No ventilation zips/openings
Very little adjustment at the waist
Back armor, liners, etc. are all extra costs