A bike used in the Sons of Anarchy TV series as well as several other TV shows is going up for auction this weekend along with several other celebrity bikes.
The Dan Kruse Classics auction will take place at the George R. Brown Convention Center, Houston, Texas, starting Friday November 25, 2016 (1pm local time).
The highlight is the 2005 Sucker Punch Sally Old School Chopper motorcycle from Sons of Anarchy, although it wasn't a SAMCRO machine.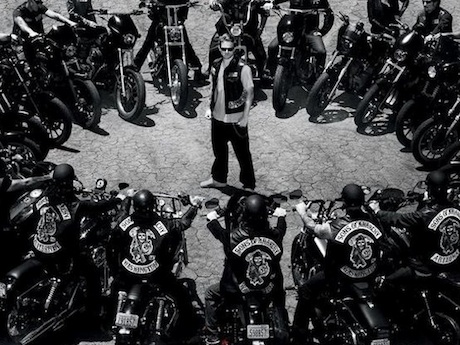 The chopper was used in several episodes of the hit seven-season TV series by the rival gang known as the Mayans.
The motorcycle was also used in other TV shows such as Entourage, Cold Case, CSI, Instant Recall, The Whole Truth and others.
Sons of Anarchy creator and writer, Kurt Sutter, reveals Harley-Davidson only started supporting the show in the latter series.
"I finally got Harley to kick in and give us bikes. I've done promotional videos for Harley and rather than paying for my time, I usually take it in motorcycles," he told the LA Register.
Kurt says he has been riding since his 20s and now owns a custom chopper that he paid for and built.
However, he wasn't riding when Sons of Anarchy started because he had just become a father and his wife and leading star in the show, Katey Sagal, banned him from riding.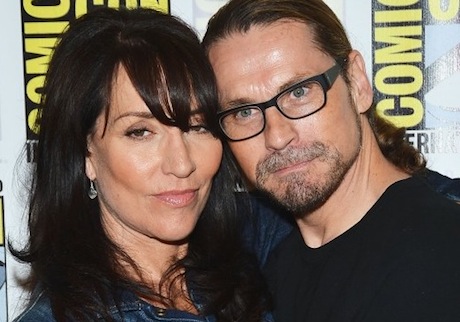 "I had always been riding since my early 20s, and so I just wore her down. We have a place in Idaho and I have three bikes out there. I actually got her on the back of a bike two weeks ago, so I've broken her," he says.
While Kurt doesn't show any support for outlaw motorcycle clubs, he says he loves "the lifestyle and the nomadic quality these guys have and the open road and riding. I have a lot of respect for the people that lead that life".
Sons of Anarchy is still the most popular program on the FX channel.