Motorcycle helmets are becoming so smart with Bluetooth, sensors, cameras and more that they are a drain on battery power, but not this helmet with a solar panel back-up.
The Cranium iC-R motorcycle helmet is loaded with features including twin rearview cameras, twin colour LCD heads-up displays, GPS, smartphone connectivity, Bluetooth intercom, phone, internet, radar collision warnings and an electronically tinted visor.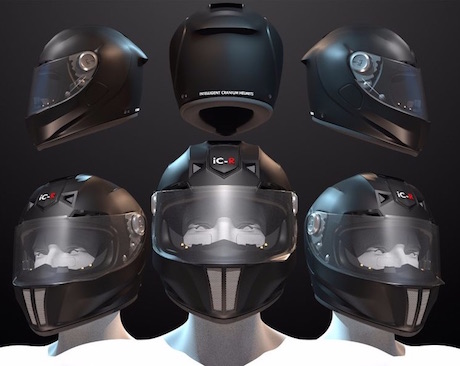 All these technologies have been promised in some form or another in other hi-tech helmets such as the Skully, Edison and Reevu, which are yet to see commercial markets.
Where this helmet differs is that it powers all these technologies by a battery with a back-up built-in solar panel on top.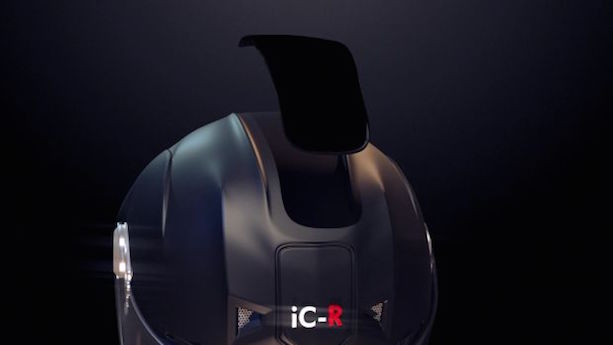 It is expected the helmet will cost US$1600 when, or if, it comes to market.
However, there is no word on how much it will weigh (except they say "lightweight"), whether all that information will be overload for riders and whether any authority will grant it approval.
Some may say this much information, being delivered on, not one, but two transparent LCD screens is not safe.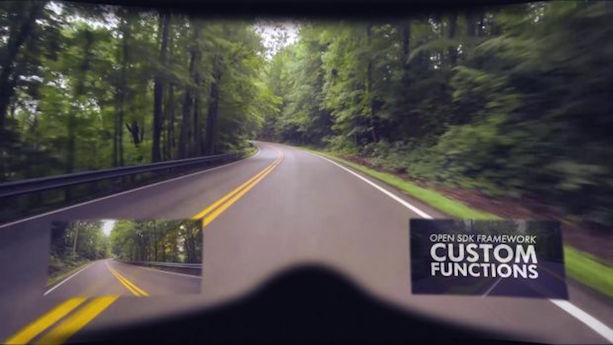 The manufacturers argue otherwise, claiming their rearview two-camera system is better because it doesn't just give a 180-degree view, but a 210-degree view which eliminates blind spots.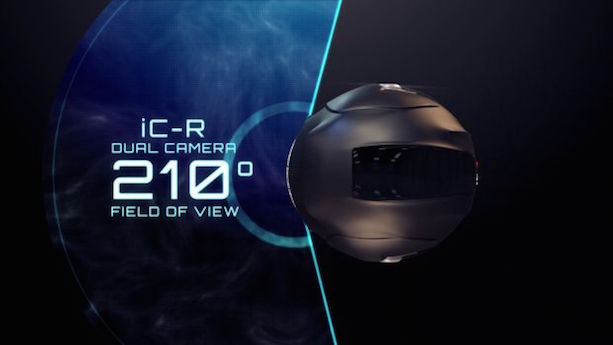 Not only that, but small LEDs on the chin bar alert riders to any vehicle that comes into their blind spot as a back-up. And even they are backed up by vibration alerts in the helmet.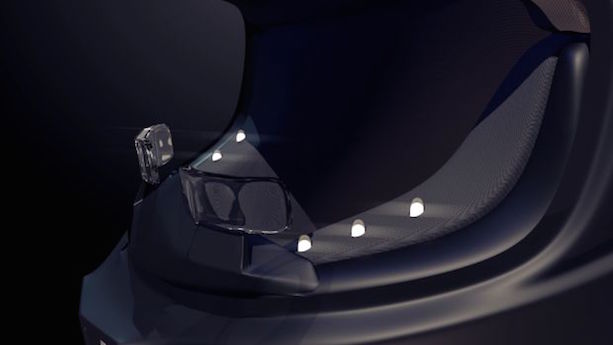 Intelligent Cranium CEO Ambrose Dodson admits he's not a motorcyclist, but had noticed how much riders had to turn their heads. He hopes his helmet will eliminate the need for a shoulder check.
The helmet also features connection to the internet. While there is massive potential for distraction, some of the important information that will be available includes weather reports and warnings, as well as bike telemetry.
In fact, helmets like this may one day do away with the need for motorcycle instruments.
Like, AGV which recently announced instant-tinting visors for some of their helmets, this includes a similar technology.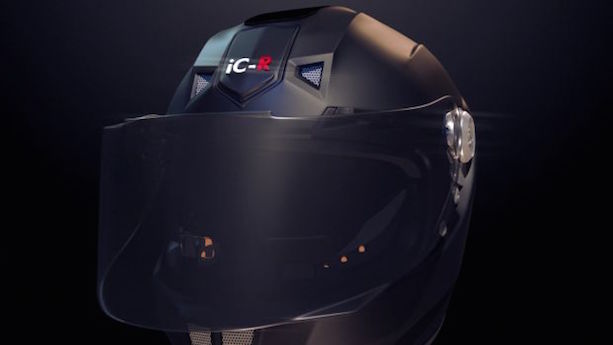 They call it an "e-tint visor". It is impregnated with LCD crystals that darken at the touch of a button "in less than a second" via a low-voltage current.
If you lose, power, it defaults to clear.
Speaking of power, they promise battery life of eight hours, but that would depend on how many of the functions you use.
However, the battery is backed up by a solar panel on the top which is about the size of an iPhone 6+.
While many of the specific details are yet to be confirmed, the company plans to release the helmet in 2017.
But first they have to raise the funds through a crowd-funding campaign.