Makers of the Vigo Smart Track motorcycle tracker claim the tracker has detected 10 accidents and saved three lives since it launched on the global market in September 2020.
Vigo Smart Track is made by Slovenian company Movalyse which also makes the aftermarket Smart Turn System self-cancelling indicators and Smart Brake System that flashes even when you slow down on the throttle only.
It is the first tracker to be fully integrated with an app. It not only helps detect and pinpoint motorcycle crashes to guide first responders, but also tracks stolen bikes, scores riders on their skills and safety and doesn't drain the motorcycle battery.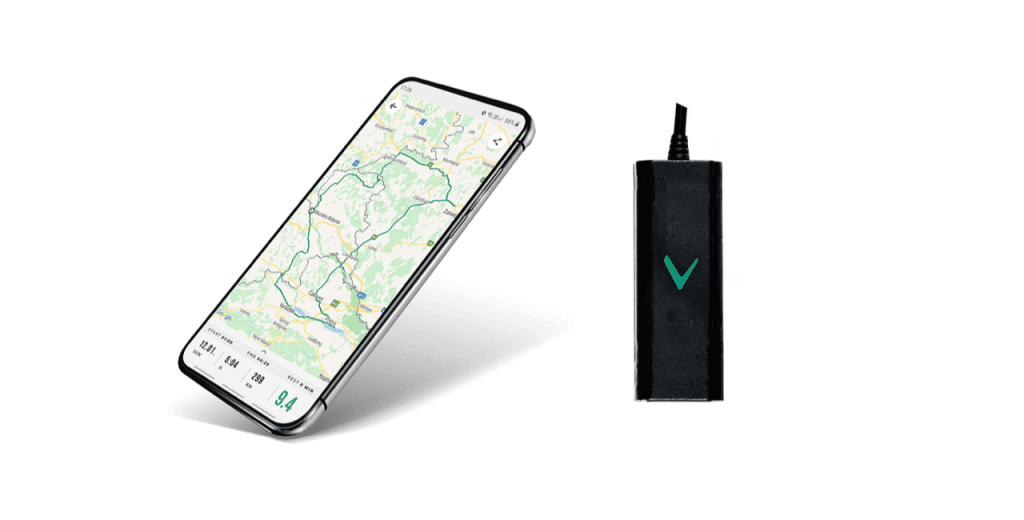 Slovenian high school student Žan Pignar, 17, says he owes his life to Vigo Smart Track.
Žan was hit by a car that drove in front of him at an intersection. The tracker detected the impact when the bike's speed fell from 95km/h to 0km/h in 1.5 seconds and activated the automatic SOS notification.
An ambulance arrived at the crash scene within three minutes.
"On the day of the accident I remember I was riding home from a friend. I don't know what exactly happened during my unconsciousness, but I remember the moment when I woke up in the hospital," Žan says.
"My family was worried, sad, and at the same time so glad I'm alive. Even though I had this accident, I'm looking forward to the moment, when I'll be able to ride a motorcycle again. Vigo Smart Track saved my life."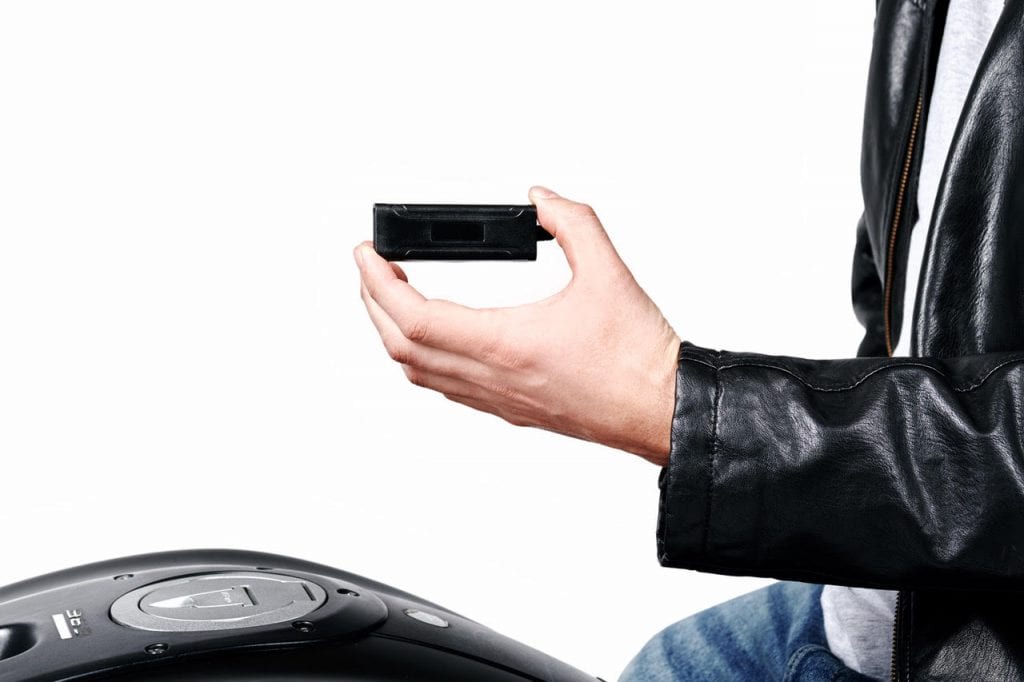 Movalyse co-founder and COO Rok Upelj says that when it comes to saving lives, "reaction time, from accident detection to rescuing the injured, is crucial".
The Vigo Smart Track includes sensible sensors to detect forces and movements that are characteristic of accidents. The tracker has a SIM to notify a nominated emergency contact and provides the exact GPS accident location.
It has three emergency levels:
Level 1: When you crash on high speed, the system recognises it immediately. It calls your emergency contact, listed in the app, and provides exact GPS location.
Level 2: If you have a low-speed accident, the system sends an app notification asking you if you're okay. If you don't respond to the notification, your emergency contact will be called.
Level 3: If your bike gets knocked over the system is alerted. If you continue to ride, there will be no notification. But if the bike isn't moved after it's been knocked over, you will get a notification.
Besides the automatic SOS notification, Vigo Smart Track has an advanced algorithm that includes GPS, Bluetooth and mobile antenna.
If the motorcycle is moved when the user isn't around, the app will immediately inform the owner and provide live data of the motorcycle's location if it is stolen.
Bluetooth and Mobile data do not have to be on all the time. The device has its own SIM card and senses if your phone is near. If the Vigo Smart Track cannot sense your phone, you will immediately get a free SMS with the theft notification.
Rok says Vigo Smart Track also has a platform that scores a rider on their riding abilities and safety, encouraging them to ride safely.
It issues a score out of 10, based on acceleration, braking, speed, lean angle and position of the rider and compares to a professional motorcycle safety instructor.
"Crucial for ensuring and improving safety on the roads are being cautious on every curve and respecting other traffic participants," Rok says.
"The scoring system enables the rider to get to know its riding style to the core, which is a great basis for improving it and becoming the best possible rider."
Vigo Smart Track's app is available in Google Play and App Store.
Users must register their details, emergency contact, motorcycle's data and use a QR code to pair their phone with the device.
The Vigo Smart Track suits most bikes and is easy to install; just connect the red cable is connected to +, and the black to -.
The device should not be covered by any metal and the rider should not sit directly above it as that would interrupt the GPS signal.