Skully — the world's first commercially available HUD helmet — may return after it crashed in July 2016 when the founders blew their crowd funding on fast cars and fast women.
A new company, called Skully Technologies, has launched a website that features the words "determined to make it right". It seems to be a promise to crowd-funding investors who lost money.
HUD helmet technology
The original Skully helmet featured a head-up display (HUD) in a small periphery screen to show information such as speed, navigation and more.
The integrated HUD helmet was funded in a record-breaking Indiegogo crowd-funding campaign. It recorded $250,000 in sales/pledges in the first eight minutes and went on to raise $2.4m. It was the most successful tech campaign in Indiegogo history.
The helmet was priced at $US1499 (about $A1890).
However, few were made before the company went bankrupt.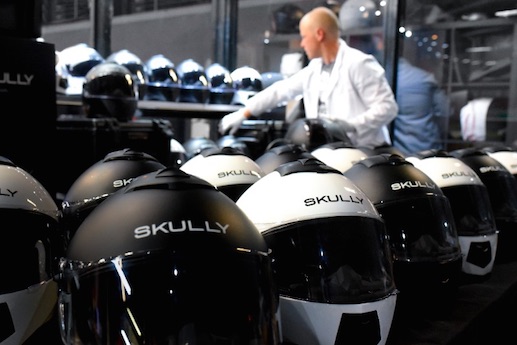 Letter to investors
Now Skully Technologies has sent a letter to former investors and subscribers to their email list telling them they are "bringing back the Skully helmet".
"We are happy to inform you that the assets of Skully Inc have been acquired by Ivan Contreras and Rafael Contreras, successful businessmen in a variety of global turnaround industrial and technology ventures, with the goal of fulfilling Skully's destiny," the letter says.
"Ivan Contreras, President of the new company Skully Technologies, assembled a new leadership team and has located the headquarters in Atlanta, Georgia.
"Skully Technologies is unrelated to the former Skully Inc which filed bankruptcy and is no longer in business.  Although Skully Technologies has no formal obligation to the customers of the now defunct Skully Inc we recognize that hundreds of Skully helmet enthusiasts around the world have contributed to this product and were understandably disappointed that they never received one."
While expressing disappointment, the letter falls short of promising full refunds or supplying HUD helmets to those who have already purchased them.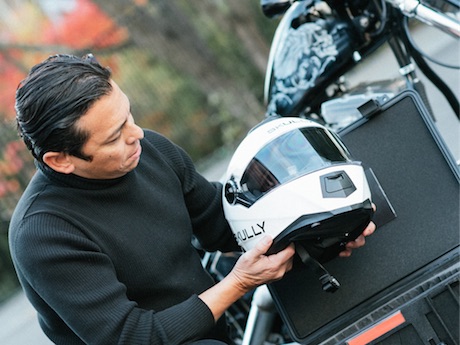 Website pledge
However, their website goes further, saying "we want to make it right with those of you who have contributed toward an original Skully helmet and never received one".
Neither the letter nor the website provides any technological details about the HUD helmet, so we are not sure if it has the same capabilities.
We emailed the company about production and delivery timelines, technology and price, but so far we have only received this automated reply: "Thank you for your interest in Skully Technologies and the revival of the Skully Nation! We are excited to respond to your inquiry and we will be back in touch with you shortly."
Their website says they will go live with a "Make It Right registration link" on October 16, 2017, at 10am (presumably eastern USA time which is midnight October 16 in eastern Australia).
You can register here for more information.
Meanwhile, we will report back when we receive a reply from the company.